Why Hike in Pants When You Can Count Miles in a Skirt or Dress?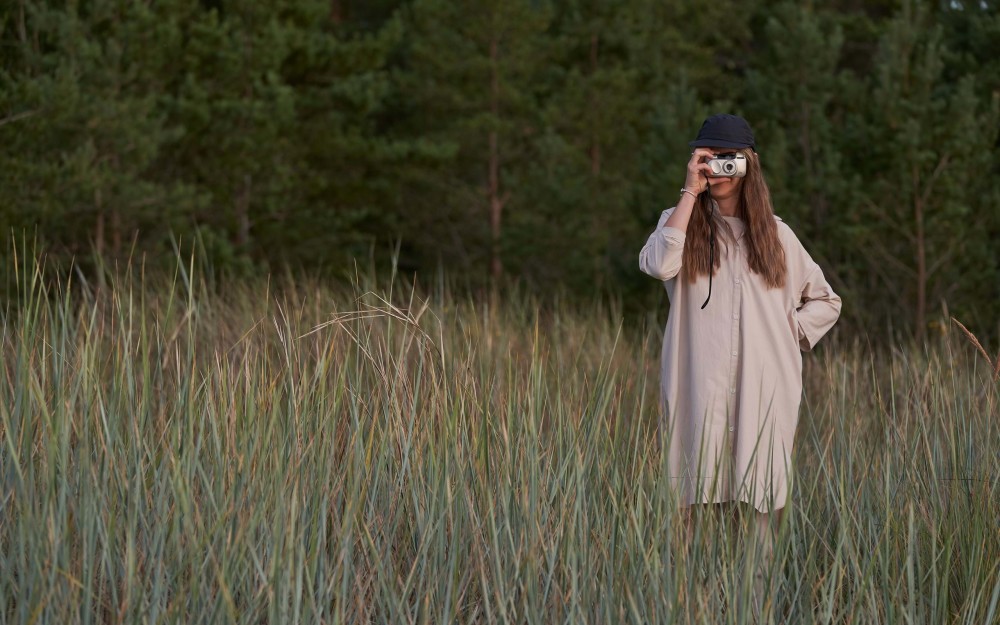 There's something about wearing a dress that just pumps me full of unexpected confidence. And these days, that's just around the house. Wear one outside in the sunshine, rollerskating around the park, or hiking on a favorite trail—yes, the hiking dress and hiking skirt is a thing—and that confidence—and comfort—goes through the roof.
The "adventure dress" isn't new. In fact, it's old. So old that its resurgence feels new again. This time, the renewed push centers both on comfort and practicality, and on empowering people to wear whatever the hell they want. Whether you choose to wear a skirt or dress as an act of defiance to those who view femme-presenting people in the context of outdoor sports as somehow less capable for their gender or outfit choices, or simply because you think it's comfortable, having the option is the important thing.
Beyond how it makes you feel, the practical case for hiking dresses and running skirts in place of hiking pants is strong, too. They're breathable, great for ventilation, encourage free movement, and of course, make backcountry bathroom breaks easier than ever. Case in point: In the thru-hiking community, rain skirts have become a functional item for backpackers of all genders and a common sight on the Appalachian Trail, PCT, etc. Dresses and skirts for outdoor activities just make sense, so we thought we'd share our favorites.
The following 11 items are our top picks for the best skirts and dresses for hiking, trail running, camping—you name it.
---
Field Mag's Top Picks
---
11 Best Hiking Skirts and Dresses for All Outdoorists in 2023
Source: https://www.fieldmag.com/articles/best-skirts-and-dresses-for-hiking