Gear up for the Perfect Camping Movie Night

When it comes to vacation, spending time doing new activities is a big part of the fun, but every once and a while, you need to take a break to relax from all the high-energy fun. If you're looking for a fun but low-key activity at camp, try a movie night for you and your family or friends. Much of the gear you'll have to purchase will be able to be used again and again—whether you're camping in your backyard or far from home.
This post contains affiliate links. Outdoors.com may earn a commission when you make a purchase through these links. Thank you for your support.
Gear for the Screening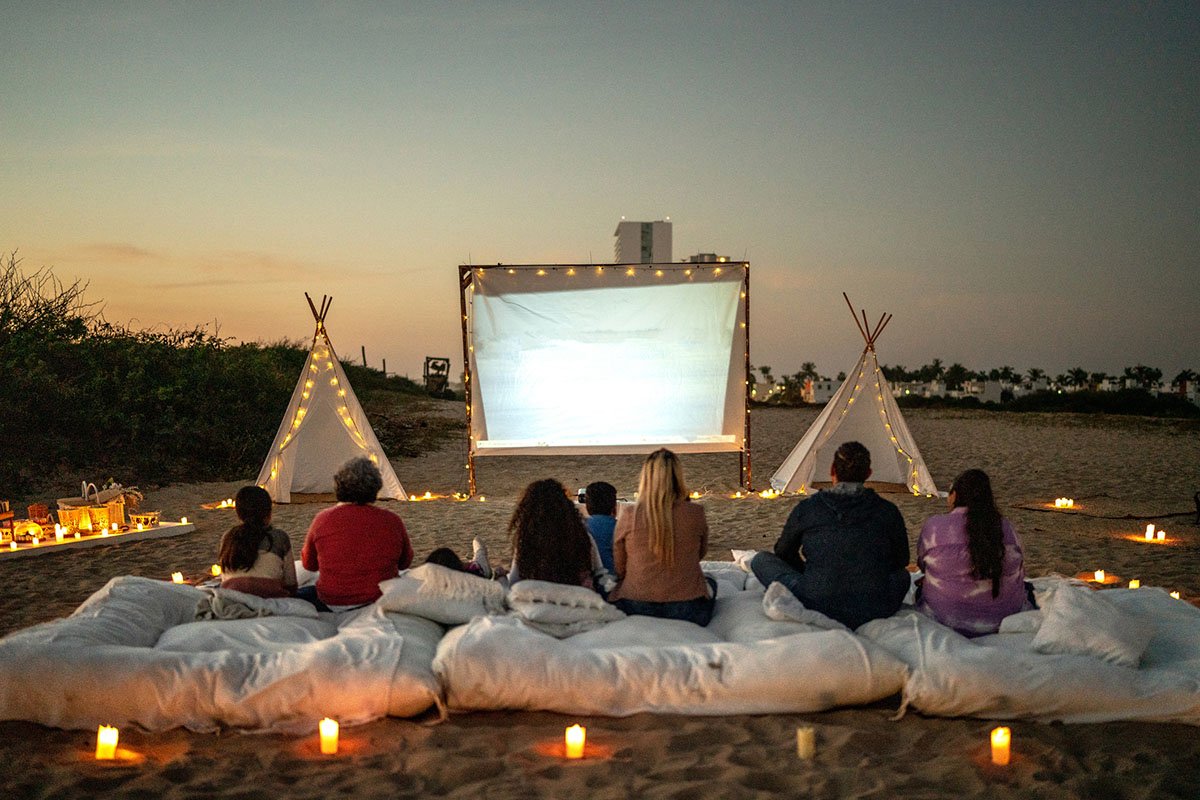 First things first, you're going to need a projector with Bluetooth compatibility and a projector screen (although a plain white sheet will also do fine). While that's all you'll really need to do this, here at Outdoors.com, we go big or go home, so we have a few other items that may not be necessary but will definitely make your movie night more fun and cozy.
For instance, you can grab your favorite outdoor blanket and lay it down on the ground. Then, grab some other blankets to curl up in as the night goes on and the temperatures cool down. Make sure you also have pillows. Nothing ruins a movie more than an uncomfortable seat.
Once you have your movie set up and a comfortable place to view it from, set up a few lights to make sure you can move around safely if you need to.
Snacks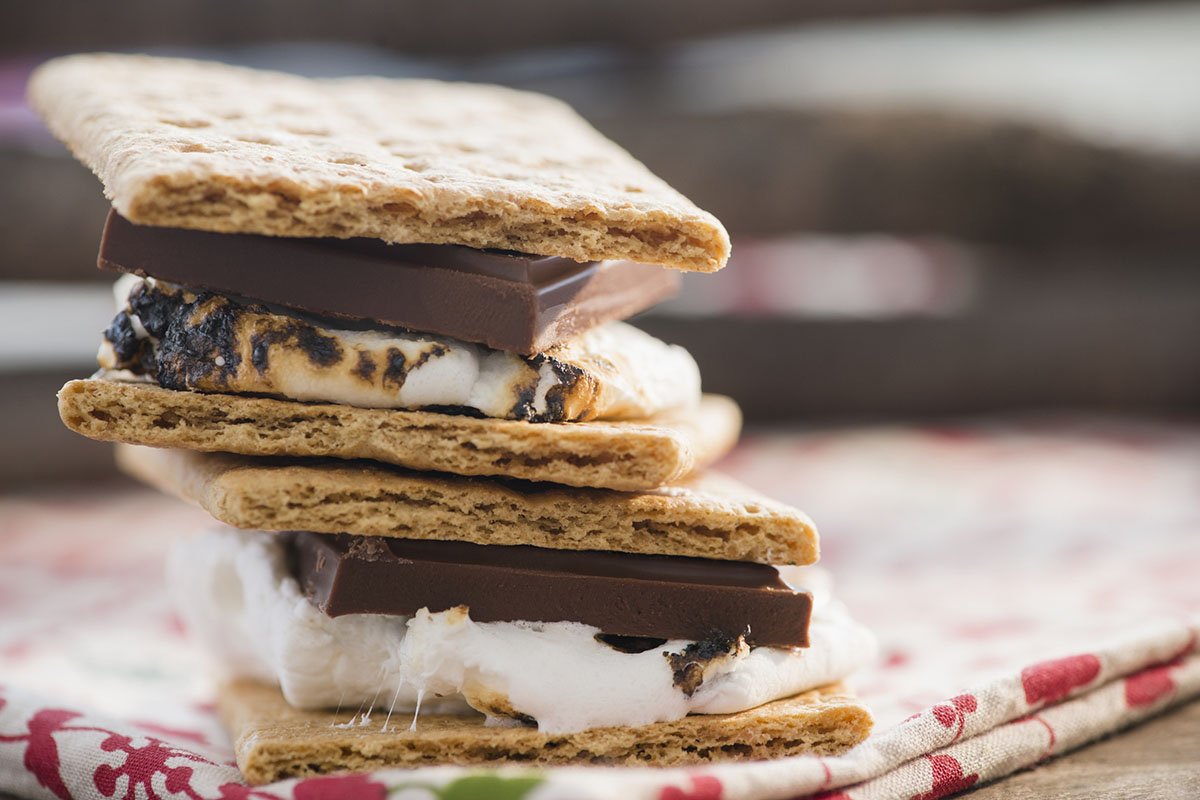 Let's be honest, snacks might be the most important part of any movie night. Obviously, you'll want to make sure you have your s'mores kit ready to make ooey-gooey delicious s'mores to enjoy while you watch a movie. Plus, you can't have a movie night without popcorn, so grab your favorite kind before you leave for camp.
If you need something a little more substantial in the food department, try cooking some hot dogs or trying one of our favorite camping meals for a great night of fun and films.