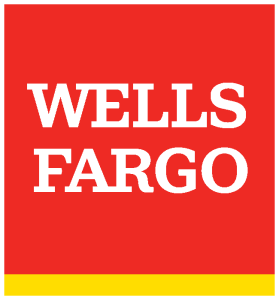 FAIRFAX, Va. – RV Dealers Association (RVDA) has announced that Wells Fargo Distribution Finance is returning as the platinum sponsor for the 2023 RV Dealers Convention/Expo. This years' opening general session keynote presentation by Brian Carter is made possible by Wells Fargo.
The convention/expo will take place Nov. 6-10 at Paris Las Vegas and is sponsored by RVDA, RVDA of Canada, and the Mike Molino RV Learning Center.
"We are very thankful to have Wells Fargo Distribution Finance as our platinum sponsor, helping us to regularly bring in top keynote speakers to encourage our dealers," said Convention/Expo Committee Chair Chris Andro, Hemlock Hill RV Sales in Southington, CT. "Wells Fargo's contributions make it possible to address any number of topics that help our leaders manage their businesses with an eye toward the future."
"This is a tremendous opportunity for us to renew our commitment with RVDA by helping to bring some of the top business speakers in the country to challenge the leaders of this vibrant industry," said Chad Lyon, commercial leader for Wells Fargo Distribution Finance RV Group. "Bringing these dealers and their staffs together in a friendly atmosphere, such as the Convention/Expo, can lead to powerful networking and true innovation."
Wells Fargo Distribution Finance is the trade name in the United States and trademark in Canada for certain inventory financing (floor planning) services of Wells Fargo & Company and its subsidiaries, including Wells Fargo Capital Finance Corporation Canada.
The convention brings together North America's top dealership personnel for a week of in-person networking and continuing education workshops designed for dealers/GMs, sales, fixed ops, F&I, and digital marketing professionals.
The annual RVDA Convention/Expo also includes opportunities to interact with leading manufacturers, suppliers, and RV industry business partners in the Expo.
To register for the 2023 RV Dealers Convention/Expo click here. Regular updates will be posted on the convention website, Facebook, Instagram, LinkedIn, and Twitter.
The event is sponsored by RVDA of the U.S., RVDA of Canada, and the Mike Molino RV Learning Center.
Companies interested in partnership and sponsorship opportunities can contact Julie Newhouse at (703) 364-5518 or email jnewhouse@rvda.org.
Source: https://rvbusiness.com/wells-fargo-returns-as-platinum-sponsor-for-rvda-expo/