PLANO, Texas – With life on the open road remaining as popular and alluring as ever, one innovative company, Wallabing is seeking to transform this growing lifestyle trend by streamlining the recreational vehicle experience for owners and renters, according to a company release.
"Owners make more, renters pay less" is the simple but powerful concept at the core of the Plano, Texas-based company's forward-thinking business model. Wallabing is a new peer-to-peer RV rental marketplace connecting RV owners, renters, travelers, and wandering adventurers alike.
Think of it as where wanderlust meets opportunity. Or providing RV enthusiasts an open road to revenue, adventure, and peace of mind.
Bringing owners and renters together in a platform providing value for each has fueled Wallabing's rapid growth since launching in 2021. Through leveraging its unique team of 164 independent consultants able to assist owners and renters in 32 states, the company has increased its inventory by 682% in six months.
It's a dilemma faced by many RV owners for years – how to get the most out of their RVs even though they only use their vehicles for a few weeks each year. A recent survey by Verified Market Research found the average RV owner uses their RV an average of 20 days each year leaving 345 days to rent to others.
Meanwhile, in recent years, the rental market for RVs has been on the rise. In 2020, the RV rental market size was valued at $546 million and it is projected to reach $810 million by 2028, according to Verified Market Research.
"We want to get the word out to bread and butter fleet owners, but also to folks who hesitate to purchase an RV or who just stare at the liability that's sitting parked for far too many weeks per year not to be making money," said Jason Carlson, founder and CEO of Wallabing. "Our company focuses on making the RV renting experience simple, straightforward, up-front, and budget-friendly. Wallabing makes your next vacation more exciting, more accessible, and more affordable than you thought possible."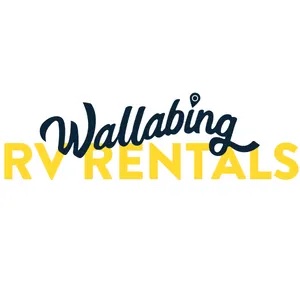 The top benefits and features of the Wallabing platform include:
Owners make more and renters pay less – Wallabing's 10% fee is not only one of the lowest in the industry, but it is also based on the nightly rate only.
Best User Experience — By working very closely with seasoned RV rental fleet owners, Wallabing's platform is one of the easiest to use for renters and owners.
Free for Owners – Wallabing does not charge any fee to list or rent your RV. No owner's fees…ever.
Best protection – Wallabing requires renters to purchase insurance for their trip. Unlike its competitors, the company's insurance includes liability and physical damage coverage.
Giving back – 10 percent of the company's net revenue is donated to charity.
Looking ahead, Carlson said Wallabing's five-year plan is to have 150K RVs featured on its site and on the road.
Wallabing is planning to launch an upcoming crowdfunding campaign to expand awareness about their company's platform among RV owners, renters, and potential investors.
ABOUT WALLABING
Wallabing is a new peer-to-peer RV rental marketplace connecting RV owners, renters, travelers, and wandering adventurers alike. For more information, please visit, https://wallabing.com/.
Source: https://rvbusiness.com/wallabing-launching-peer-to-peer-rental-platform-for-rvs/