Want to Avoid Maine's Coastal Crowds? Visit This Mountain Range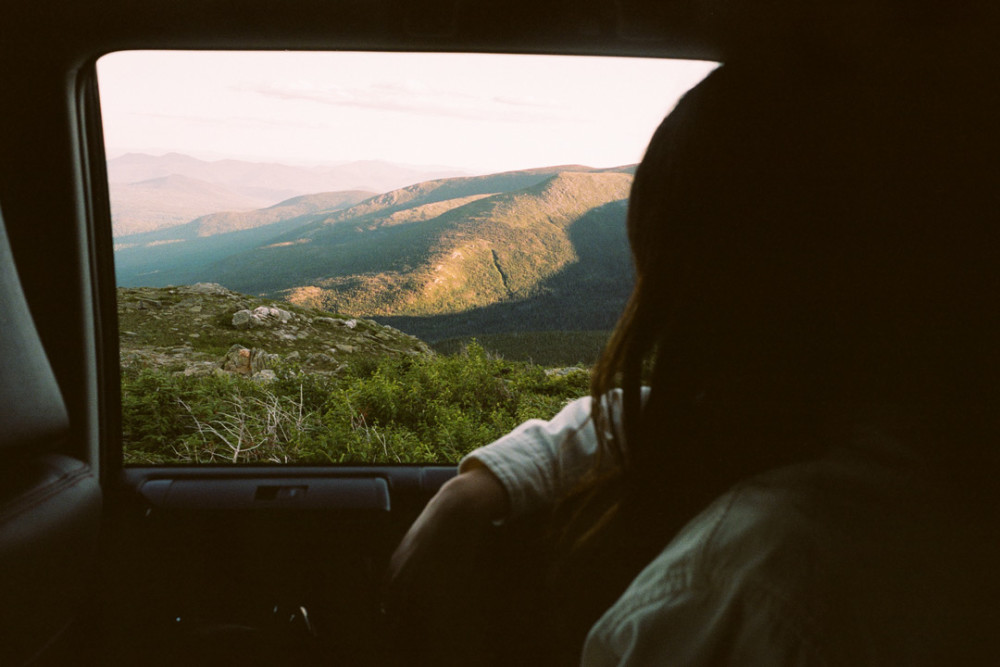 After a few days, we exchanged our mountain views for an obligatory visit to the coast. Its craggy form creates endless places to see and explore—we trekked along the fog filled beach at Reid State Park, ate one-to-many lobster rolls from Five Island Lobster Co., had a drink at Bissell Brothers Brewing and made a stop at Portland Head Lighthouse before it was time to leave the tourist-filled streets behind and return to our secluded cabin in the woods. Like every other night, we ended the day sitting around the campfire as the sun faded over the lake.
The Mahoosuc Range runs just along the northern extension of New Hampshire's White Mountains. Getting there is a short trip, and a bucket-list drive up Mount Washington, the highest peak in the Northeast, seemed like the perfect way to end our trip. It didn't disappoint; winding our way up the narrow, dusty, and, yes, tourist-filled dirt road to the summit was both exhilarating and downright frightening. The views made every second of the thirty-minute car ride up the famed Auto Road worth it, and the summit had us forgetting all about the eight-plus-hour car ride back to Pennsylvania.
---
Source: https://www.fieldmag.com/articles/mahoosuc-range-photos-maine