This Graffiti-Covered Crag Is Boston's Secret Urban Climbing Zone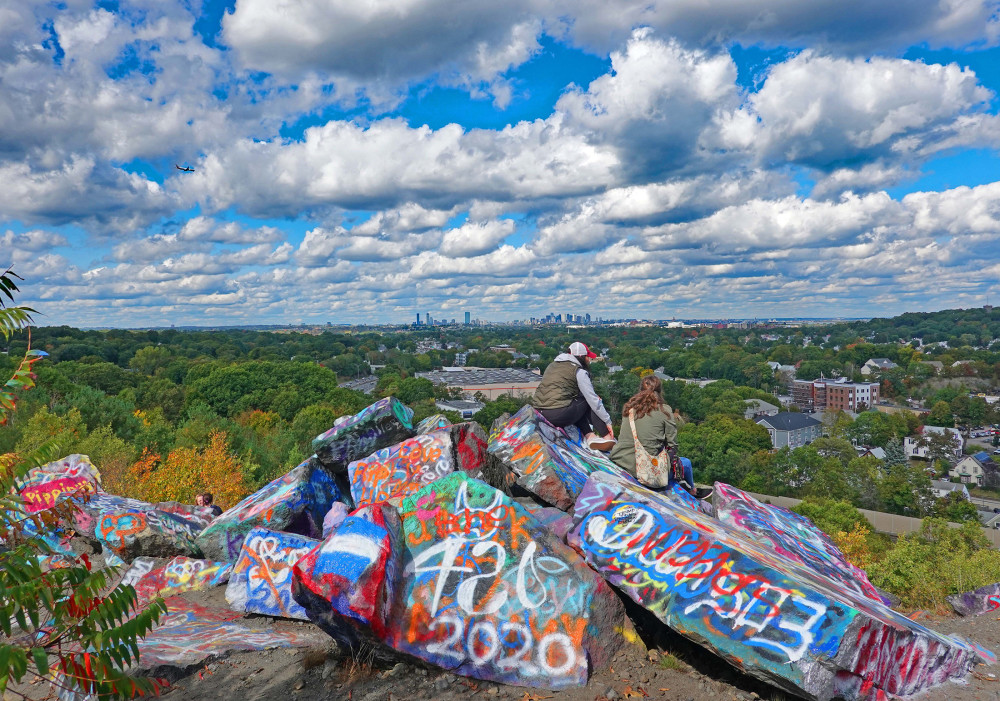 The rich history of the Quincy Quarries—paint and all
Located just minutes from the largest city in New England, rock climbers have been ascending the Quincy Quarries' smooth granite walls since the 1920s. Back then, two of the nation's leading climbers—Robert Underhill and Kenneth Henderson—were leading the charge, using the Quarries as a training ground for much bigger objectives in the Northeast and further afield.
Route development at the Quarries remained limited in the early years, mainly because the area had been an active quarry since at least the 1820s, when the Granite Railway, the first commercial railroad in the country, was designed and built by Gridley Bryant to transport the stone to the Boston harbor just a few miles away. Over the next 140 years, Quincy Quarries became a very popular source of stone, supplying granite across the country, including, most notably to a number of historic sites including Boston's Bunker Hill Monument, Fort Sumter in South Carolina, and for the base of the Statue of Liberty. At its peak in the post-WWII era, there were twenty-something operating quarries in the vicinity, earning Quincy, Massachusetts the moniker "The Granite City."
In the 1950s, Willie Crowther and Ray D'arcy wrote the area's first guidebook, A Climber's Guide to the Quincy Quarries. In it are many climbs that remain challenging under modern standards. Crowther, in particular, used the Quarries as a training ground for his first ascents of classic Northeast routes like Arrow in the Gunks (the second pitch of which feels distinctly Quarries-like).
Source: https://www.fieldmag.com/articles/quincy-quarries-history-boston-urban-rock-climbing