Shuttered Since 1995, Climbing Print Mag "Summit" Is Back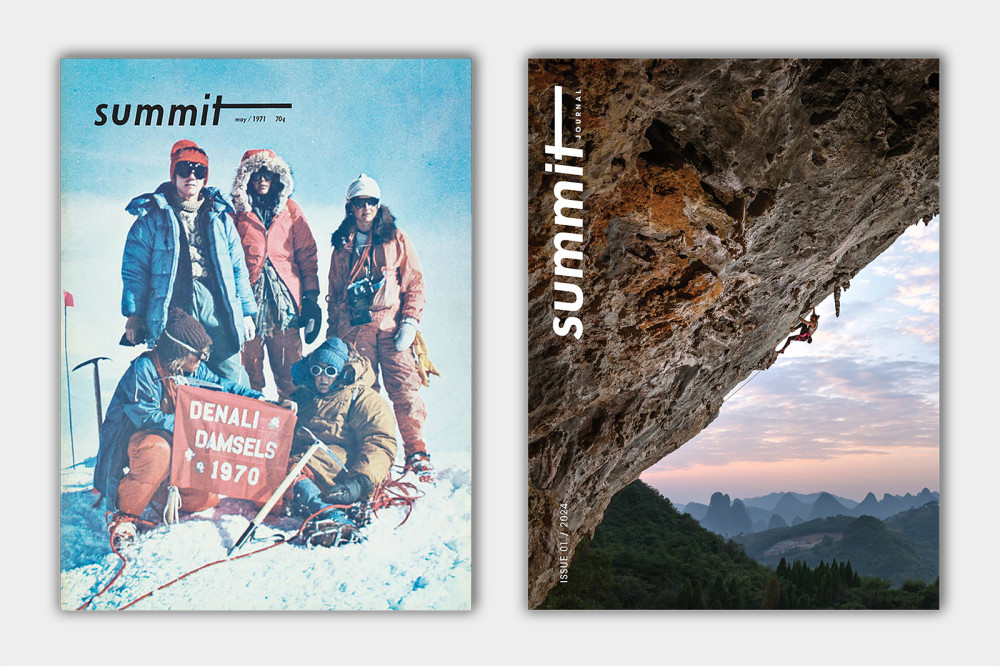 Will any new Summit Journal content be available online?
Print ain't dead! Niche print publications are having a mini-renaissance, and we're extremely proud to be a part of it. No articles that appear in Summit Journal will ever appear online. Part of that is to preserve the value of subscribing to the print publication itself, but also, there's something special about thumbing the pages and smelling the ink. Unplugging and sitting down with a physical book and a beer or a cup of coffee—that's transportive in a way that reading something online just can't be, I think.
What's the roster of future contributors look like so far?
Oh man, we've got some great people lined up. Some of the best climbing journalists in the game, from Jeff Jackson to Chris Kalman to Mailee Hung. A few big-name athletes, like Tommy Caldwell, Margo Hayes, and Conrad Anker. We've got some great photogs on the hook, too—guys like Keith Ladzinksi of NatGeo. But I've kept space open, too, for cold submissions. I want people to pitch us! I don't want it to just be famous climbers or established writers in Summit Journal. I want that egalitarian ethos of the original to continue on.
Can you give us a tease of an upcoming story?
God, that's tough. Trying to decide which one I'm most excited about, it's tough! We've got one big feature in the works about all-arounders, and how that's a bit of a dying art, being able to do it all exceptionally well from bouldering to big walling to alpine climbing. That piece is still early stages, but what with the climbers who are going to be covered in it, I think it's going to be a knockout.
Subscribe to Summit Journal for $60/year.
---
Source: https://www.fieldmag.com/articles/summit-journal-climbing-magazine-michael-levy-interview