ORR to Host Webinar on Outdoor Rec's Economic Impact – RVBusiness – Breaking RV Industry News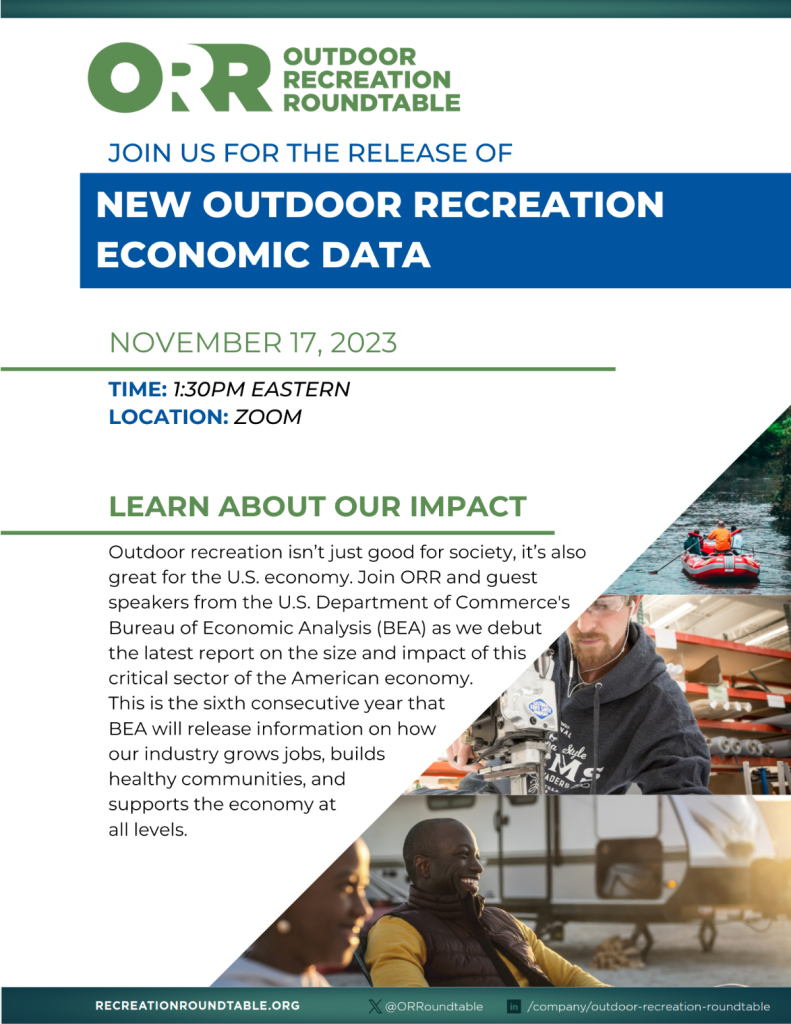 The outdoor recreation industry does more than bring joy to millions of Americans: it helps drive our economy. Each year, the Bureau of Economic Analysis (BEA) releases updated national statistics and state-level data on the outdoor recreation economy that recognizes the critical role the industry plays in supporting economic growth in the United States.
This year's release shows a record-breaking year for the outdoor recreation economy in 2021, reflecting the desire of Americans across the country to get outdoors and recreate. In addition, the BEA found that the outdoor recreation economy grew three times faster than the U.S. economy as a whole.
Outdoor Recreation Roundtable will host a webinar Nov. 17, during which it will release the latest economic impact report.
*Note: ORR uses BEA's gross output numbers when showcasing the impact of the outdoor recreation economy and its sectors. Gross output represents all sales of goods and services, including those for intermediate inputs and those to final users. In the outdoor industry, this would represent sales of both intermediate and final goods and services like buckles, backpacks, reels, fishing rods, steering wheels, ATVs, guided trips, and many others. To learn more, click here.
Source: https://rvbusiness.com/orr-to-host-webinar-on-outdoor-recs-economic-impact/