Truck Camper Magazine: Introducing Supertramp Campers – RVBusiness – Breaking RV Industry News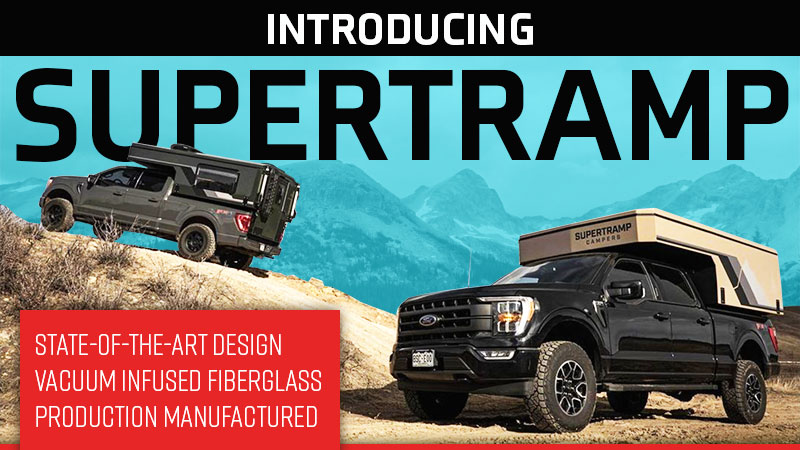 Out of Golden, Colo., comes a bold vision for a vacuum-infused fiberglass truck camper manufactured with state-of-the-art equipment and materials by an energetic company ready to take on the world. And if that doesn't get you, meet Megatron, reports Gordon White of Truck Camper Magazine.
Supertramp Campers is the direct result of a relentless multi-year effort by company founders Keith and Kelsey Panich. In 2017, the couple set out on a personal quest to create an affordable and durable off-road camper for themselves. That effort became an entrepreneurial mission full of hard-earned lessons and critical pivot points conquered with old-school grit and determination. No part of the Supertramp – the company or the camper – was handed to these two.
Along the way, Keith and Kelsey refused to compromise their vision. If they couldn't find the ultimate solution to a design element, material or manufacturing process, they created it. This meant reinventing the accepted ways campers have been developed for decades. It also required taking risks with equipment acquisitions, leased space, personnel hires and capital requirements. Nothing was going to stop them from achieving their goal.
Click here to read the full report by Gordon White of Truck Camper Magazine
Source: https://rvbusiness.com/truck-camper-magazine-introducing-supertramp-campers/