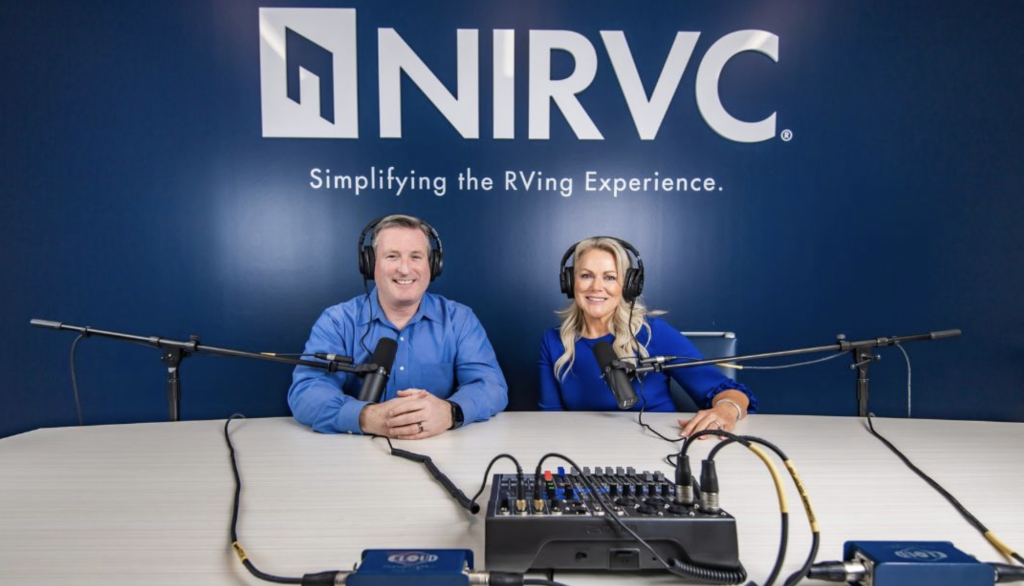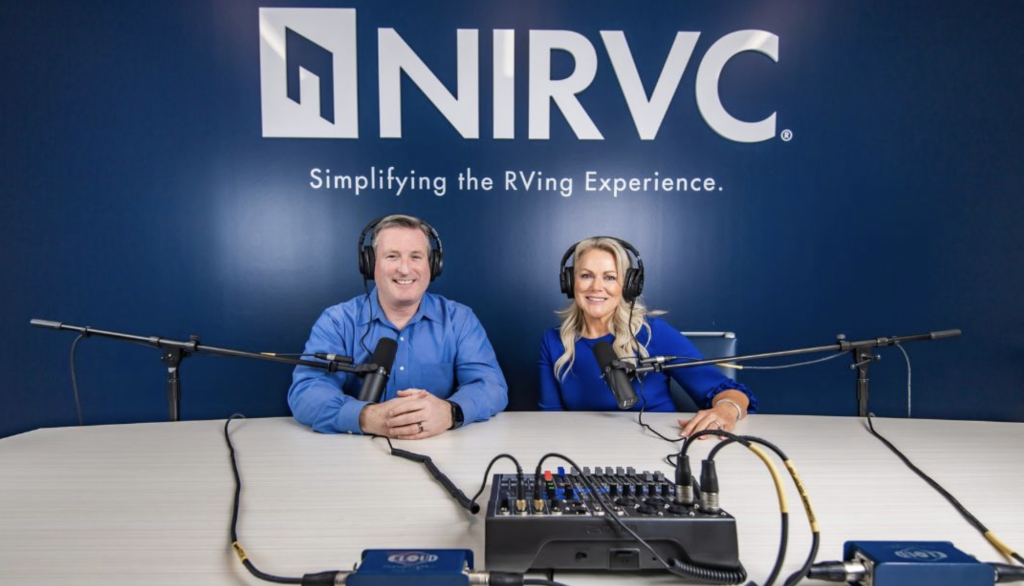 There's no denying that the pandemic dramatically swelled the ranks of RV owners while pushing the industry to record sales during the past few years, but as many of these new buyers have discovered, owning an RV tends to require a lot of hands-on knowledge — and they've sometimes learned the hard way that not everything posted to social media rings true.
Chuck Lasley and Angie Morell, a pair of well-seasoned and knowledgeable RV executives with National Indoor RV Centers (NIRVC), hope to change that. The personable duo are the hosts for NIRVC's new "RV 360" podcast, which kicked off this week with a look at luxury Class B manufacturer Grech RV.
"Angie and I have talked about doing a podcast for years," said Lasley, director of NIRVC. "With the influx of new owners needing solid information, we just thought the time was right to use our experience and contacts in the RV industry to develop an entertaining and educational show where RVers can have a little fun and learn a few things."
Morell, said Lasley, is already well-known to current and potential RVers through her work as the "face" of NIRVC's well-received videos covering everything from walk-through tours of new models to showing viewers how to pack and prep for RV vacations. The NIRVC sales director has been in the industry for more than 10 years, while Lasley's RV career spans about 30 years.
As the duo notes in the beginning of their first effort, RV 360 is a "weekly RV lifestyle podcast where we'll discuss all things RV from insider info and maintenance tips to our favorite RV products and rallies."
Sponsored by NIRVC, the 30-minute podcast will be updated weekly, said Lasley, and cover a wealth of topics interesting to new and veteran owners alike.
"We'll address things like work camping, RV clubs of various types, RV safety, the latest RV show or rally Angie or I attended — it's intended to be pretty laid-back with not a lot of structure. We just talk about all things RV — and have fun doing it."
The podcast can be followed and subscribed to on all popular outlets, including Spotify, Apple Podcasts, Sticher, Google, Amazon, Audible, YouTube, iHeartRadio and Pandora.
Source: https://rvbusiness.com/nirvc-launches-weekly-rv-podcast-with-lasley-morell/