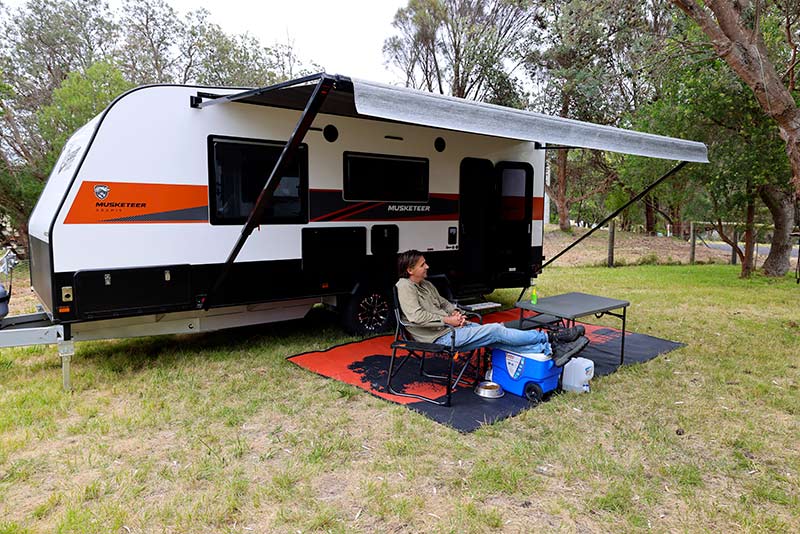 Every caravan or motorhome needs an awning. Without a quality awning, relaxing outside becomes a hassle. No shade from the sun; no shelter from the rain.
A new manual roll-out awning has arrived on the Australian RV market. It is called the SAR100 and while it works in the same way as others of its type, there are a few key points of difference.
Designed by Global Heritage, I had the opportunity to use the SAR100 when filming for the sixth episode of GoRV TV (which you can view on the 7Plus digital channel).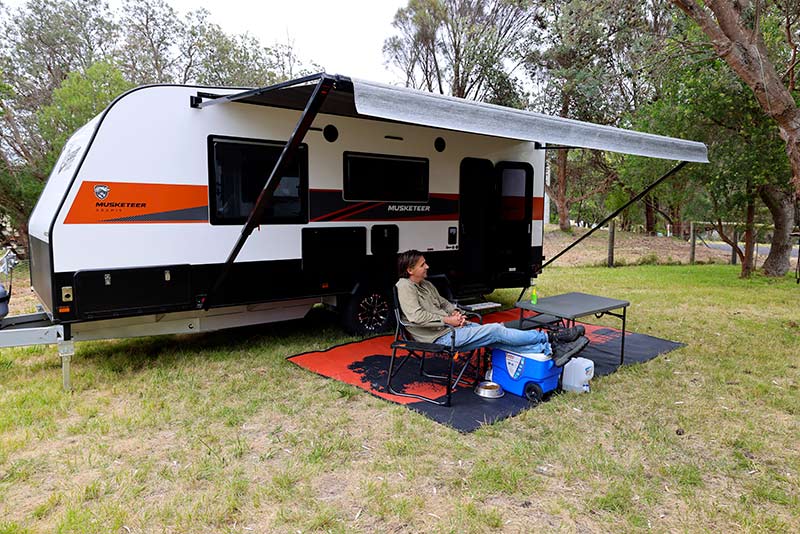 I immediately noticed the quality of the catches and handles. Whether it's the the rafter release catch or the handle that allows you to lift the rafters for the ideal awning height, they are all made from solid aluminium and feel particularly sturdy. They're also a bright red colour, offering a visually appealing contrast against the rest of the black aluminium hardware.
The thread locks used for the rafter knobs are also a good idea, especially for those who have a habit of losing or misplacing them
These Australian-made awnings come with 13.5oz canvas and are available in lengths from 10ft to 21ft. Further, we're told that Global Heritage has endeavoured to use sustainable materials and processes during the manufacturing of these awning.
As I used this awning, it became clear that it is set to give some of the other players in this market a real run for their money. Let's see what Global Heritage comes up with next…
More info: www.globalheritage.com.au
The post New Awning Launched: Global Heritage SAR100 appeared first on GoRV.
Source: https://www.gorv.com.au/new-awning-launched-global-heritage-sar100/