Leatherman's Newest Limited-Edition Release Isn't a Multi-Tool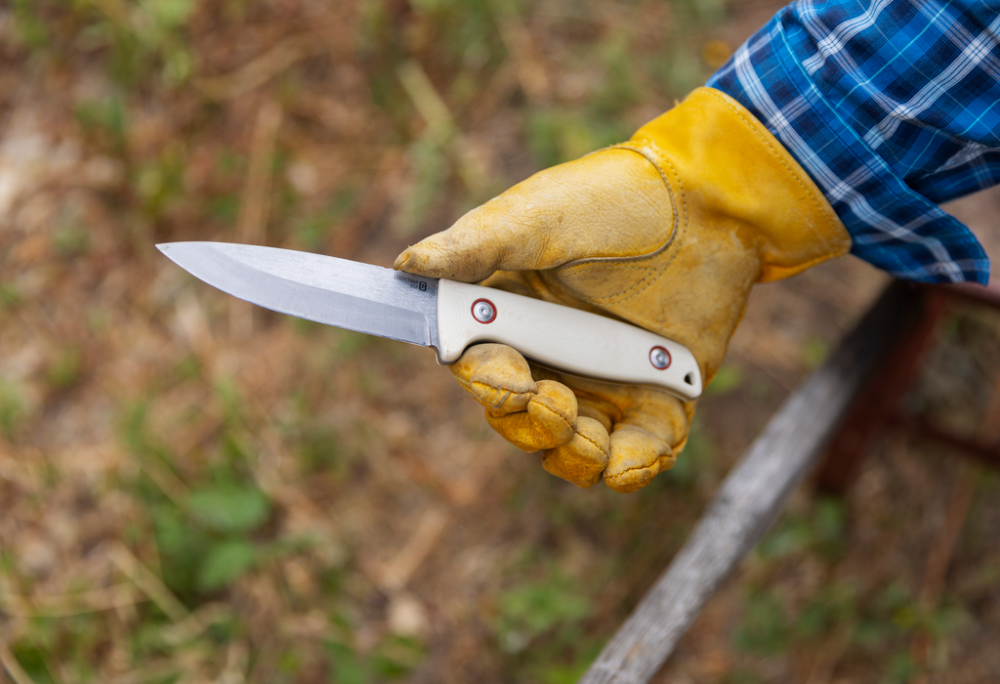 Early in 2022, Portland, OR multi-tool maker Leatherman launched an in-house innovation studio called Garage to create limited, single-production releases imbued with the spirit of grit and perseverance of its founder, Tim Leatherman. Preceded by projects like the Mr. Crunch and EUROPE75 multi-tools and the PARTS pocket knife, the Garage's latest release, called Harvest, is the furthest from multi-tool matters yet: it's a fixed-blade knife.
The Harvest uses a premium, hard-wearing S35VN steel with a durable G-10 handle; a material made from epoxy-soaked woven fiberglass that's compressed and baked for unbelievable durability. It has a drop-point blade and a fairly prominent finger guard, measuring 9.1 inches in total length with a 4.25-inch blade, and weighing in at 163 grams. Despite the knife's impressive material specs, Leatherman decided to keep it real with a tried and true leather sheath for safe carry.
Source: https://www.fieldmag.com/articles/leatherman-garage-harvest-fixed-blade-knife