Gasoline Prices Increase to $3.86; Seasonal Record in U.S. – RVBusiness – Breaking RV Industry News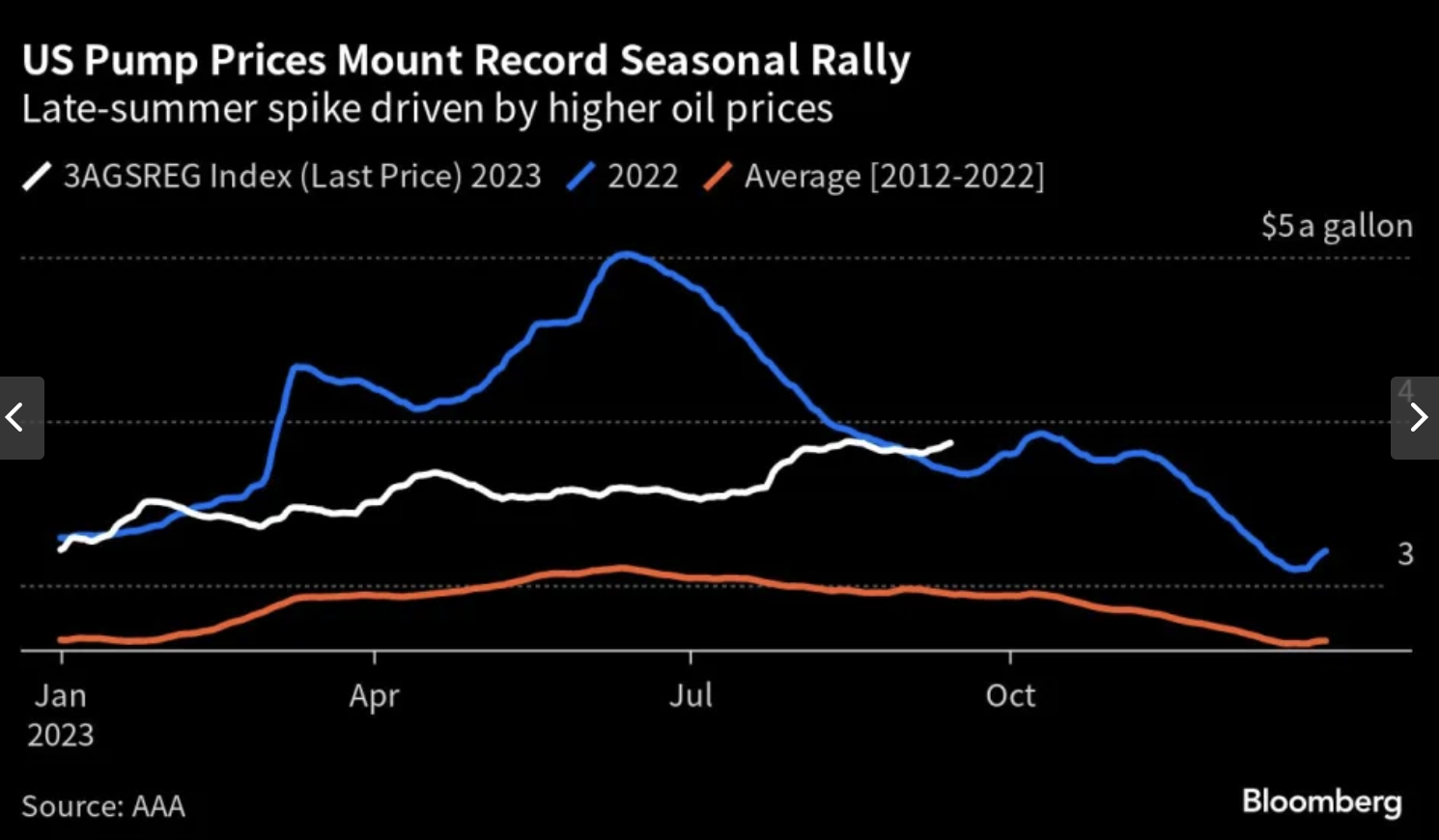 BLOOMBERG – Gasoline prices have surged to a record high for this time of year in the U.S., jeopardizing the fight against inflation that's dogged President Joe Biden, according to a Bloomberg article posted at Yahoo.com.
Average regular gasoline now costs $3.866 a gallon, a seasonal record on a trailing-12-months basis, according to data from the American Automobile Association. Prices have risen by 7.8% in just eight weeks in a rare late-summer rally.
The gains have been driven by increases in the price of oil, which jumped about 20% in the past two months. Top analysts from International Energy Agency and Organization of Petroleum Exporting Countries have warned of a crude-market deficit through end-2023, underpinned by the extension of production curbs by Saudi Arabia and Russia.
Gasoline costs already accounted for over half of the increase in the August consumer price index. The continued escalation will likely stoke inflation further while eroding consumer confidence.
Biden last year released a record amount of emergency oil supply in order to tame gasoline's record summertime surge. This time, the administration is trying to refill the reserves as the vast caverns sit empty, while Biden's political rivals have seized on high pump prices as a means of criticizing his climate policies.
It's also unusual to see gasoline climbing at this time of year, after the end of the summer-driving season that boosts US demand.
Click here to read the complete article at Yahoo.com.
Source: https://rvbusiness.com/gasoline-prices-increase-to-3-86-seasonal-record-in-u-s/