Ultra-Fab Announces Addition of Brandi House to Sales Team – RVBusiness – Breaking RV Industry News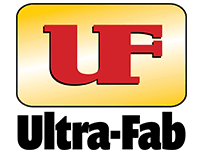 ELKHART, Ind. – Ultra-Fab has announced the addition of Brandi House to its team of sales and customer service representatives.
"Brandi makes a great addition to our team" said Raymond Padgett, Vice President of Sales & Marketing. "She has a rich history of working in Parts Sales & Warranty Administration with Forest River, doing quality control with Look Trailers along with experience in other parts of the industry. What sets her apart is her eagerness to help our customers and ensure Ultra-Fab's continued reputation as having the best customer service & customer support in the industry."
House has been aboard for several weeks now learning the products and procedures, but at this point she is ready for your phone calls. Feel free to reach out to her at 574.294.7521 ext. 202 or brandi@ultra-fab.com. 372721833023006
"Please reach out and welcome Brandi to our team. I know she looks forward to seeing everyone at the upcoming shows," Padgett added.
Source: https://rvbusiness.com/ultra-fab-announces-addition-of-brandi-house-to-sales-team/