Hallmark's 'Love in the Great Smoky Mountains' Completes the National Park Romance Series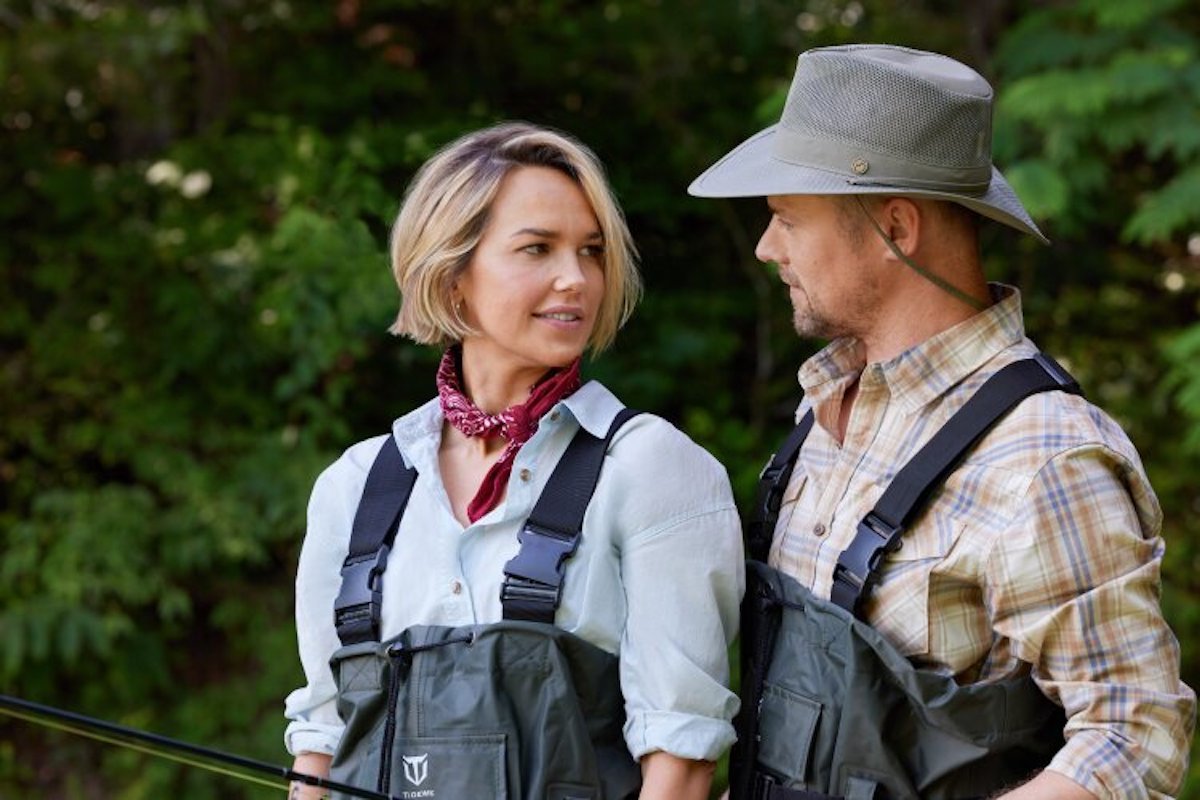 Watching Hallmark's Love in the Great Smoky Mountains is kind of like bringing a date to a museum. The experience is filled with playful small talk, the occasional factoid, and anticipation of a romantic gesture.
The story follows Haley (played by 9-1-1 actress Arielle Kebbel), a newly graduated doctor of anthropology, as she embarks on her budding career. But then, she bumps into her ex-boyfriend Rob (played by Dare Me star Zach Roerig), who is also an anthropologist, at an archeological dig.
As they work together, they quickly discover that their relationship ended because of a misunderstanding, and they slowly rekindle their love and make some discoveries along the way.
The hook, however, is that the movie is part of a three-part National Park romance series, so the place is just as important as the characters. So far, there are two other films in the series: Love in Zion National and Love in Glacier National.
Besides the national park theme, the other thread that connects these three films is executive producer Timothy O. Johnson. His company Johnson Production Group released more than three dozen TV movies — thrillers, mysteries, and romances — in the past two years alone.
As the name implies, Love in the Great Smoky Mountains takes place in the Smoky Mountains, where the characters and subsequently the viewers learn about the cultural and historical significance of the land and the natives who once inhabited it.
During the 82-minute film, you'll watch knowing that one of the characters will eventually make a move. It's clear that he likes her and she likes him. It's about what you'd expect from a Hallmark film: it's an inoffensive romcom perfect for filling downtime during a vacation or a lazy day off.
Watch Love in the Great Smoky Mountains on the Hallmark Channel on Saturday, Sept. 2 at 8 pm ET/PT.
Source: https://outdoors.com/hallmarks-love-in-the-great-smoky-mountains/