Revisiting E.T.: The Extra Terrestrial's Classic Outdoor Filming Locations

A classic loved by those young and old, the connection to the story of E.T. spans across generations. Celebrating its 40th anniversary in 2022, it remains one of Steven Spielberg's best movies. The film won five Academy Awards, including Best Original Score, Best Visual Effects, Best Sound, and Best Sound Editing, as well as five Saturn Awards and two Golden Globe Awards in 1982.
Beyond the amazing production value for its time, the movie is responsible for making Reece's Pieces a concession stand staple at movie theaters (thanks, Spielberg), and it's also responsible for masses of people pointing their fingers into the sky saying, "E.T. phone home." With a budget of $10.5 million, filming took place in various locations around California from September to December of 1981.
Where Was E.T. Filmed? Recapping the Outdoor Filming Locations
Redwood National Park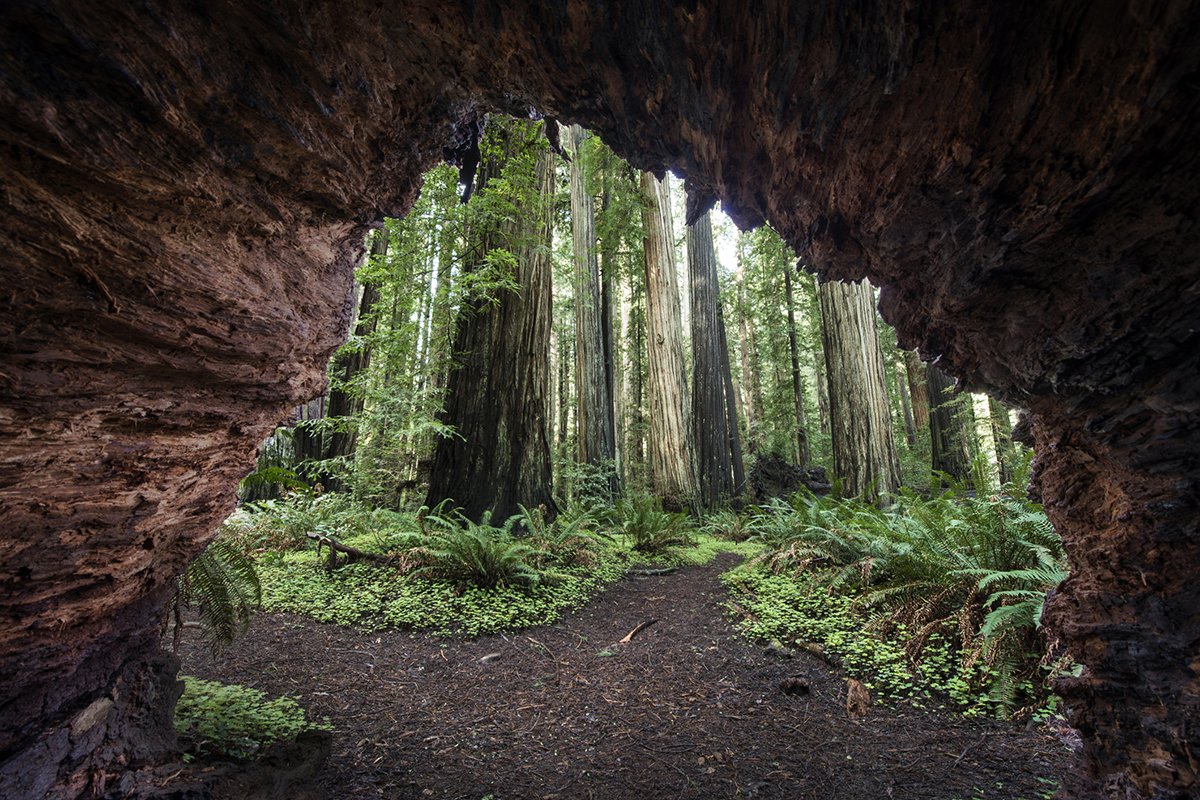 From the opening scenes of E.T., we are first introduced to the outdoor filming location of Redwood National Park in Culver City, California. The park's nocturnal animals make their presence known with caws and hoots in the background, as E.T. and others of his kind collect samples of mushrooms, redwood saplings, and more. Meanwhile, native animals that are found in the park in real life—including the brush rabbit (Sylvilagus bachmani)—search for food.
As E.T. sits mesmerized by the city lights, humans arrive in the forest to see what the lights and disturbances are all about. With a backdrop of towering 300-foot redwoods, E.T. tries to get back to the ship before it takes off. This scene sets viewers up for some of the movie's most emotional and memorable outdoor scenes from the very start.
Other Outdoor Filming Locations
Elliot's home sits below the San Gabriel Mountains off of Lonzo Drive in Tujunga—a suburb north of Burbank, California. A new-build home built in 1981 is still occupied today, surrounded by mature landscaping that was just tiny plantings when filming took place. The home's backyard is where Elliot discovers E.T and leaves a trail of Reese's Pieces to lure the alien back to the house.
On the north side of the San Fernando Valley, 17 miles from Elliot's home, is the town of Porter Ranch, where we see Elliot riding his bike to school and talking with classmates at a bus stop created just for the movie. The unforgettable trick-or-treat scene, where E.T. is dressed up like an old lady, was filmed on these chosen streets because they reminded Spielberg of the suburbs where he grew up.
Playground and subsequent park scenes where Elliot and his brother Michael take E.T. for safety are filmed outdoors at Porter Ranch Park—a 4.5-acre park now commonly known as "E.T. Park" to locals and visitors. A climbing structure featuring a caterpillar with large eyes that is shown in the movie still exists at the park today. In the movie, Elliot also rides up the hillside that towers over Porter Ranch in search of E.T.
The climactic bike chase between government officials and Elliot's gang occurred in two locations. Most of the chase was filmed in Porter Ranch down Killimore Avenue and through Aliso Canyon Park. Responsible for an increase in bike helmet sales, hospital visits, and many comedy skits, the final stretch of the bike scene was filmed in the tree-lined streets of White Oak Avenue and Tulsa Street in the nearby neighborhood of Granada Hills. In 1966, the 114 deodar trees that line the avenue were declared a Historic Cultural Monument.
If you find yourself in California and want to be a part of Hollywood history, visit Redwood National Park, the city of Porter Ranch, and/or Elliot's home in Tujunga. These outdoor shooting locations will come to life as you recreate the quintessential scenes that have made E.T. the classic, nostalgic film it is today.