Browse this Collection of Dream-Worthy Stone Fireplaces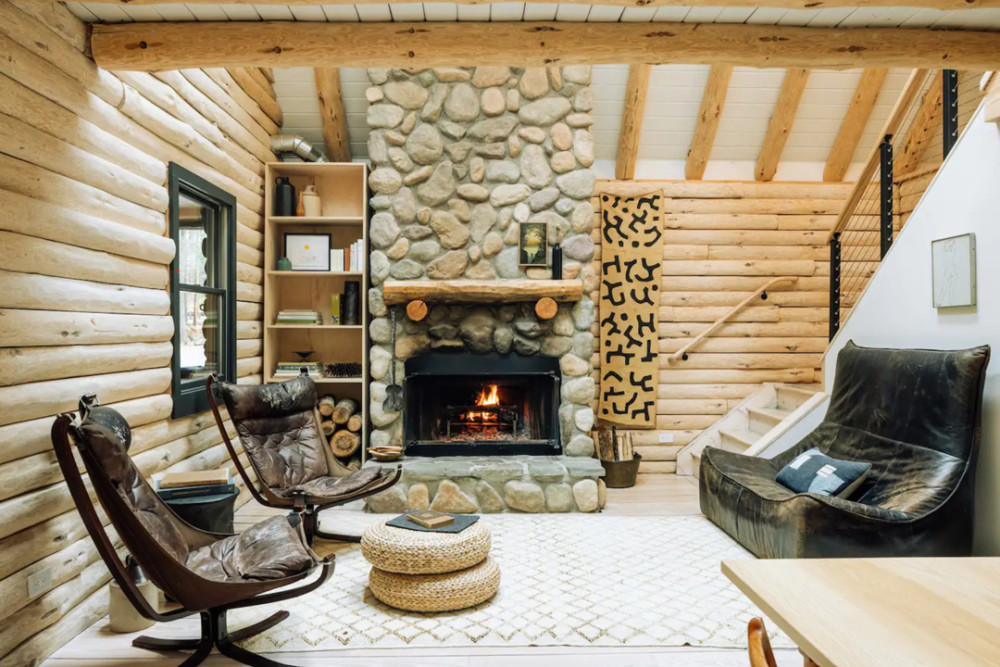 There's nothing quite like sitting around a fireplace to warm the soul. Throughout human history, the structure has remained a gathering place, once a necessity for cooking, baking, and heating, and now, a luxurious focal point of many living rooms.
Although the first fire pits were built by our old world ancestors across the globe, medieval times saw the addition of a chimney in houses and castles, and by the early 1800's, the standard North American fireplace design had been cemented. Through the use of a decorative wood mantel or elaborate tile and stonework, the household fireplace further evolved into a point of pride for homeowners, and remains so today. And, due to the cost associated with building a chimney and the development of central heating, many US-American homes are no longer equipped with old-school wood burning fireplaces, which only adds to their allure and charm for those lucky enough to have one.
Below, we've gathered up some of the best stone fireplaces found in cabins from Maine to California and beyond, each proudly boasting a unique design. Whether you're looking for your own design ideas for DIY-ing a fireplace makeover, or are here to marvel at some cozy hearths, inspiration is guaranteed. The best part is, you can book a stay in the cabins below to experience the charm firsthand.
20 Stone Fireplace Ideas for Interior Design, Home Improvement, and Inspiration
Source: https://www.fieldmag.com/articles/stone-fireplace-design-inspiration