Bring the Campfire Anywhere With These 10 Portable Fire Pits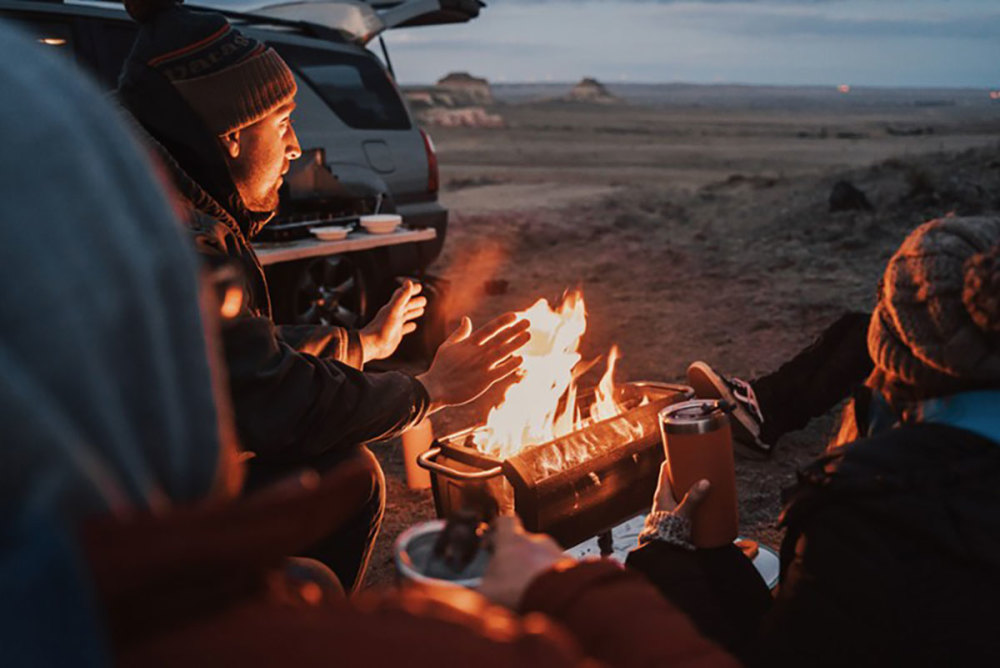 Similar to Snow Peak's design, UCO's Flatpack Firepit & Grill is a minimalist, collapsible fire pit that can be assembled in under a minute and transported anywhere, thanks to its ability to fold down to just over an inch thick. As the name suggests, it functions as both a classic fire pit and a grill, no extra purchases necessary, though buyers should note its smaller size (just over a foot long) when planning for heat output or grilling space on your camping trip. At $40, it's hard not to keep one of these in the trunk for whenever inspiration—or tailgating—may strike.
Weight: 3.3 lbs (size medium)

Material: stainless steel
Price: $40
---
Frequently Asked Questions:
Are Portable Fire Pits Safe?
Just as beauty is in the eye of the beholder, safety is in the hands of the fire pit user. Yes, the portable fire pits on this list are all safe—as long as they're used as designed and according to their instructions. In addition to that, always use portable fire pits in accordance with local laws and ordinances. With forest fire danger becoming an increased hazard, remember that portable fire pits are not permitted for use when fire bans are in place. And we shouldn't have to say it but we will: fire is hot, and when you light one in a portable fire pit, the portable fire pit will get hot too; don't touch it.
Can You Use a Portable Fire Pit Indoors?
None of the portable fire pits on this list are designed for use indoors, even the smokeless ones.
How Long Does a Propane Fire Pit Last?
Fire pits that use propane as their primary fuel source will last as long as the propane in your tank does. Different fire pits will consume propane at different rates depending on their make and setting. For the most accurate estimate, check the product's specifications.
Generally, one gallon of propane can handle an output of roughly 91,500 BTU. The Ignik FireCan Deluxe, the only propane fire pit on our list, has an output of 38,000 BTU per hour on its highest setting. That means that one gallon of propane will let you use this fire pit for roughly an hour and a half.
Source: https://www.fieldmag.com/articles/best-portable-fire-pits