Backpackers, This New Lightweight Water Filter Is for You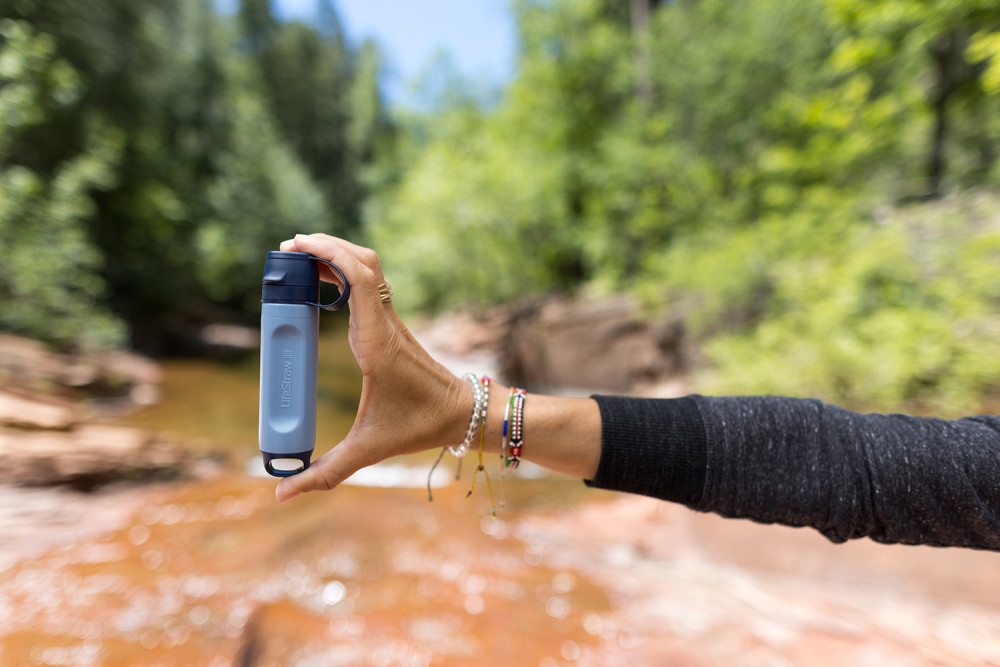 The removable cap is also fitted with an attachment loop to keep it secured on your person or bag when it's not stowed away. Compared to the longer, classic LifeStraw, the new Peak Solo's only downside is a reduction in gallons of water it can filter in its lifespan—yet at 500 gallons of dirty water, you'll still likely lose before replacement might be necessary.
The Peak Solo retains LifeStraw's high filtering standards, utilizes the same filtration system as other LifeStraw products and ensuring protection against 99.999999% of bacteria and 99.999% of parasites. Plus it filters out 99.999% of microplastics too.
Ultralight hikers prefer to use the Peak Solo directly attached to their Smartwater bottle to drink directly from water sources, straw style. While more conventional backpackers, campers, and general travelers can use the it to transfer filtered water into another vessel quickly and efficiently. For this purpose, the new filer can handle three liters per minute.
Source: https://www.fieldmag.com/articles/lifestraw-peak-solo