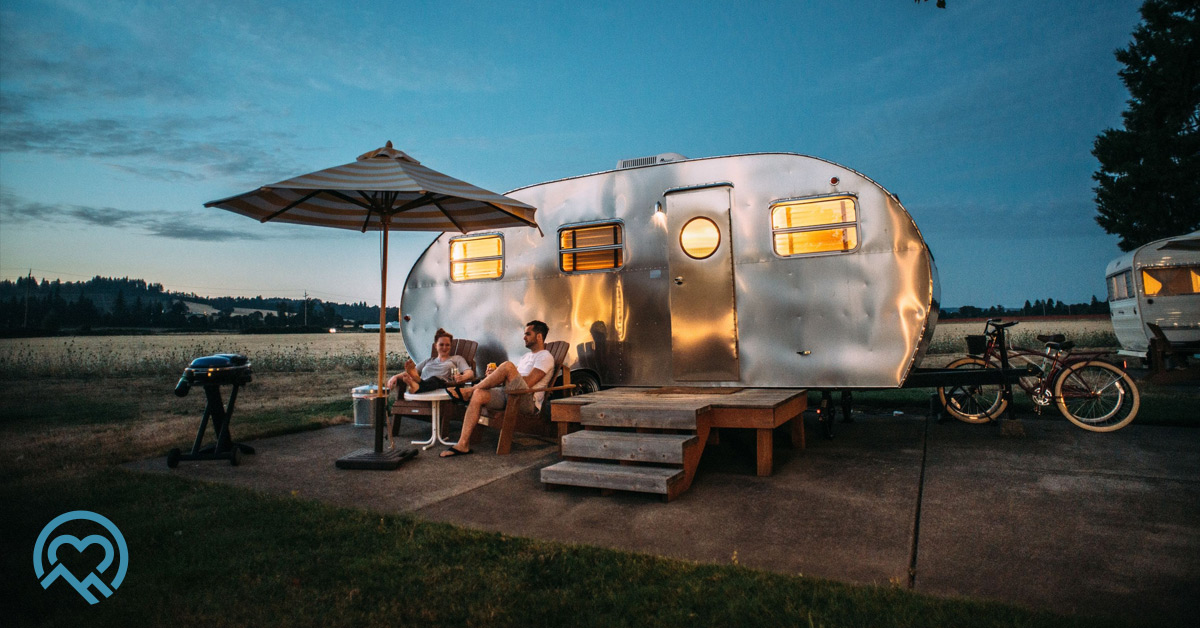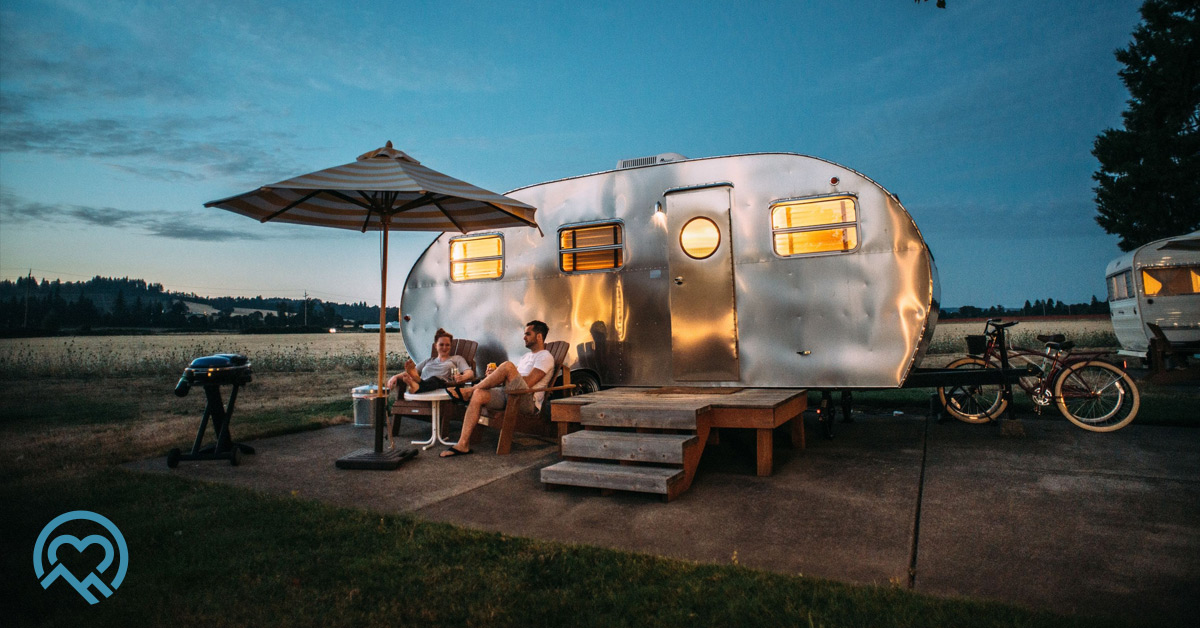 If you're looking for breathtaking views, awe-inspiring hikes, and bountiful natural areas, there are thousands of places to explore in the Americas. (So many places, too little time.) One of most unique is Kolob Canyon in Zion National Park, Utah.
Found about 40 miles Northwest of the Zion Canyon Visitor Center, this canyon is well worth venturing off the more beaten path. Within the Kolob Canyon are several hiking trails—from easy strolls to strenuous overnighters—and fabulous campsites. All of which transport you to some of the most peaceful, isolated areas of Zion where you can find towering arches, cascading waterfalls, and stunning views without the Zion crowds.
How to Get to Kolob Canyon
The most direct way to get to Kolob Canyon is via I-15. Follow S.R. 9 to S.R. 17 from Spring Dale. Then take I-15 north. Or, head south on 1-15 for 24 miles from Cedar City. Then, take exit 40 on I-15 toward the canyons, following Utah Route 9 to the Kolob Canyon Visitor Center.
Kolob Canyon is a more remote area of Zion. So don't expect to find many services at the Kolob Canyon Visitor Center. While the center is open daily, you'll only find a small bookstore, information desk, and some small exhibits. However, this is a good place to stop and have your questions answered by a park ranger as well as where to get any needed permits.
Before heading into Kolob Canyon, stop at Cedar City to ensure you have everything you need for your adventure. You'll find places to pick up any needed groceries, top off your tank with fuel if necessary, as well as grab any gear you may have forgotten.
Before entering Kolob Canyon, you'll need to pay your entrance fee (or present your national park pass) at the Zion National Park visitor center. It's also a good idea to look at the National Park Service (NPS) website to check on weather conditions and water sources within the park to ensure you have the right gear and enough water before you wander into the desert. Even if you're just there for the day, it's important to ensure you have enough water. If you'll be hiking during the summer months or on a warmer day, have some electrolyte drinks on hand to help you stay hydrated.
You'll find temperatures in Kolob Canyon are around 10 degrees cooler than those found in the rest of Zion National Park due to the higher elevation and how the cliffs block out some of the sunshine in the afternoon. So, make sure you're prepared for changing weather conditions, including some warmer layers in case of rain or storms. And check with the NPS if you're heading to Kolob Canyon after October and before May for road conditions. Deep snow can make some of the roads impassable and the hiking trails slick and icy.
Once you pass the visitor center, you'll begin an uphill climb on a winding road that takes you another 1,000 feet up in elevation and to spectacular views.
Popular Kolob Canyon Hikes
While many people enjoy the views from the Kolob Fingers Road Scenic Byway—a paved road that can give you a feel for the natural surroundings—hiking is one of the most popular ways to explore. You can choose from a relaxing, short stroll through the gorgeous canyons to multi-day treks through astounding landscapes. Day hiking is fee free (after you pay for your park entrance). But if you'll be camping in the backcountry, you'll need to purchase a $5 per person permit.
No matter what type of hike you're looking for, you're sure to find one you'll love in the peaceful Kolob Canyon.
Timber Creek Trail is an easy 35-minute to one-hour hike. It's just over a mile with a 100-foot elevation gain, so it's accessible for most. You'll find a large parking area that includes restrooms and a place to picnic nearby. It's a great place to enjoy a midafternoon snack surrounded by incredible views.
Middle Fork Taylor Creek Trail is a moderate 2- to 4-hour hike, just under 5 miles with a 450-foot elevation gain. It's just three miles from the visitor center and provides almost all of the options you can find in Zion National Park, including beautiful canyons, rivers, arches, and foliage. You'll also find muddy creeks and crossings, so be prepared to get your feet a little wet or for slick, icy rocks in the late fall and winter months. This trail also offers some shaded miles, so it's cooler during the summer months.
Don't stop at the double-arch alcove, home to two historic cabins. By continuing another quarter mile, you'll be rewarded with views of a cool waterfall within a cave.
Kolob Arch by way of La Verkin Creek is a moderate day hike, which takes around five and a half hours. You'll cover almost 14 miles and experience a 1,669-foot elevation change. One of the best reasons to take on this strenuous trek is to view one of the world's biggest free-standing arches—Kolob Arch. This amazing natural structure spans 287 feet, and it's only accessible via this trail.
Because of the distance, while it can be done in a day, many choose to backpack in and camp at one of the 13 sites found along the way. (Just don't forget your reservation and camping permit.)
The Subway is another reason to visit Kolob Canyon. This incredibly picturesque tubular slot canyon is popular for hiking or canyoneering. During the strenuous 8-mile bottom-up hike, you'll wander past waterfalls, boulders, and deep emerald pools. Before getting started, though, you'll need to obtain a wilderness pass, which requires paperwork and a bit of luck due to the lottery system.
While this is an amazing hike no matter what time of year, you'll want to ensure you have proper gear as you will get wet and will likely get cold. You'll also need to avoid entering the canyon if rain is expected. Pack in plenty of water as there are parts that offer grueling, steep climbs that are challenging when the temperatures rise.
If you're up for a technical climb, you can also enter the Subway from the top down, as long as you're experienced and prepared to repel in, go for a swim, and can follow the instructions from your experienced guide who can help you navigate the canyon on this 9.5-mile trek. In addition to your wilderness pass, you'll also need to bring climbing gear, including rope, belays, a dry bag, and a wetsuit.
There are several "unofficial" hiking trails that run through Kolob Canyon, and if you ask the right ranger at the Kolob Canyon visitor center, they may reveal a "hidden" trail or two if you ask for their favorite places to hike.
Camping in Kolob Canyon
There's so much to see and do in Kolob Canyon, it can take more than a few hours to take it all in. Fortunately, there are a variety of campsites available, including those that need to be reserved two to three months in advance. But you can also find sites available on a first-come, first-served basis.
Wilderness Camping in Kolob Canyon offers easy access to hiking trails. A few to consider include:
Hop Valley with 2 campsites

La Verkin Creek with 13 campsites

Wildcat Canyon with dispersed camping options but no established campsites.
Campground Camping in Kolob Canyon also offers easy access to hiking trails and canyon adventures.
Lava Point Campground, which has six free campsites with picnic tables and fire rings. There are also pit toilets but no running water. This rugged campground is only open from spring until fall and only allows vehicles that are 19 feet or less.

La Verkin Creek Campsites have 13 backcountry campsites available.

Water Canyon Cliffside Campground is a 45-minute drive from Kolob Canyon. It offers just six tent campsites with a fire pit and picnic table. It also has space for one small RV and a mini-cabin. While it does have a bathroom, you'll need to bring your own drinking water.

Red Ledge RV Park is found about nine miles out from Cedar City and offers full RV hook-up sites as well as tent sites and mini-cabins.
Kolob Canyon for Your Next Adventure
If you love the terrain of Zion National Park but don't love the crowds, Kolob Canyon is for you, especially in the spring or fall. Yet even during the height of the season, Kolob Canyon only sees a fraction of the number of people who visit the main parts of Zion.
So, you'll find the same type of gorgeous sandstone cliffs and breathtaking views with quieter, less crowded, peaceful hikes. Just make sure you have your water, gear, and plenty of time to explore.
Source: https://iheartrving.com/blog/tips-for-travel/your-guide-through-kolob-canyon/