Would You Work for a National Park for Free? Mount Rainier is Asking for Full-Time Volunteers, 'Starting ASAP'

Being a park ranger is a dream for many. The job has perks, after all, like spending time in some of the most beautiful places in the world and getting paid for it. Of course, for some, the pay is not the point. In fact, many people eagerly volunteer their time to give back to places they love. What if the work volunteers are being asked to perform requires full-time hours, though?
Mount Rainier National Park posted on social media about a volunteer opportunity this week that has some people scratching their heads, because it looks a whole lot like a full-time job in the National Park Service (NPS) system.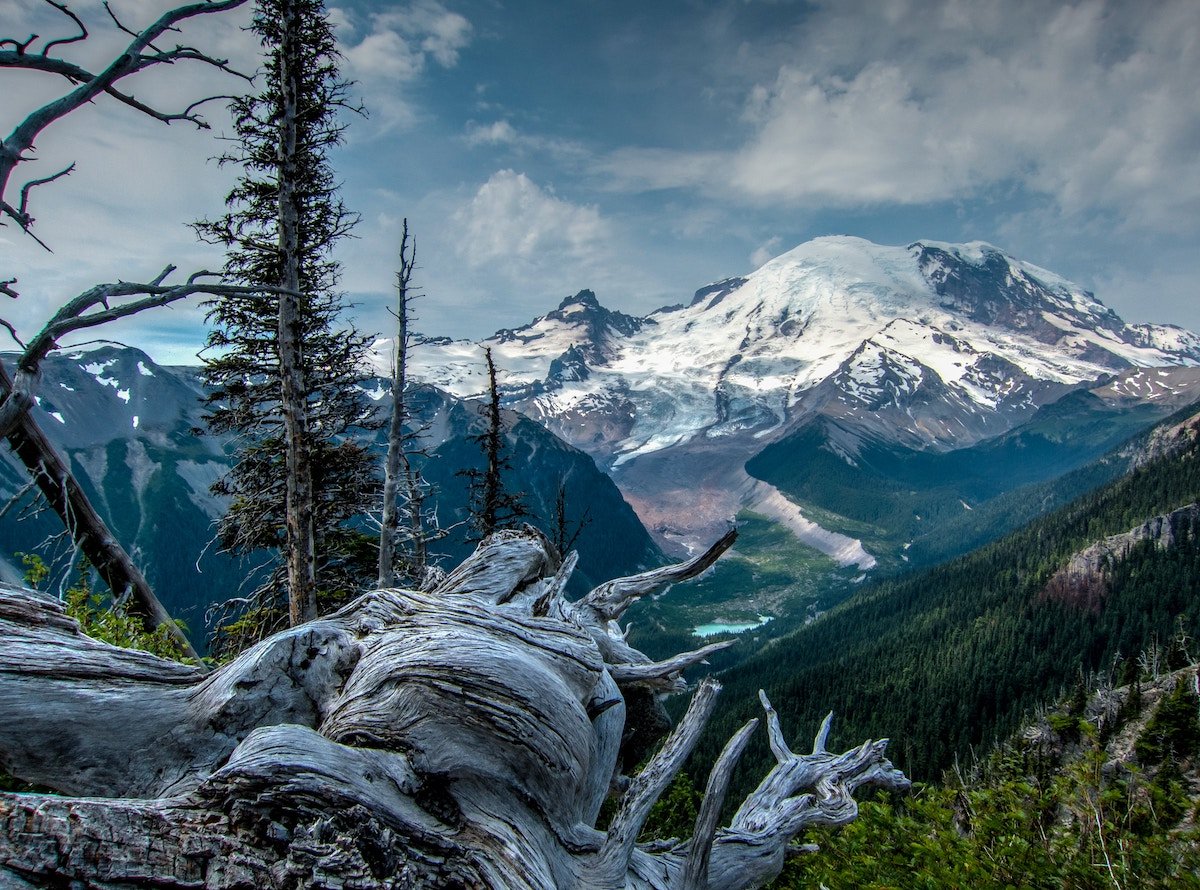 The full-time volunteer position, according to the official listing on Volunteer.gov, will require volunteers to work a minimum of 32 hours per week assisting with visitor services in the Washington State park. The position, which does include housing in the form of an apartment or a room in a shared house, begins as soon as it's filled and will extend through April or mid-May. Hours on weekends and holidays are required. Two to three people will be hired for the role.
Responsibilities of the position include providing orientation, information, and interpretive services to park visitors, along with leading public snowshoe programs and assisting in issuing winter recreation permits.
There has been a mixed reaction to the post on the Mount Rainier National Park Volunteers Facebook page, with some people saying things like, "Sounds like a job, not a volunteer position." and "Sad it has come to this. This should be a well-paid position."
One user, Kim Yates, wrote the following:
"For those of us who studied at university for such a position, and find that our work was so underpaid that we could not afford to have such a career was disappointing. Now being filled with volunteers is just beyond sad."
Others defend the post and the position, saying things like, "They asking [sic] for volunteers! If you don't like it, don't volunteer." and "Great opportunity for anyone interested!"
What do you think? Would you volunteer full-time for Mount Rainier or any other national park?
Source: https://outdoors.com/would-you-work-for-a-national-park-for-free-mount-rainier-is-asking-for-full-time-volunteers-starting-asap/