We Took Trendy Paris Brand VEJA's First Hiking Shoe Upstate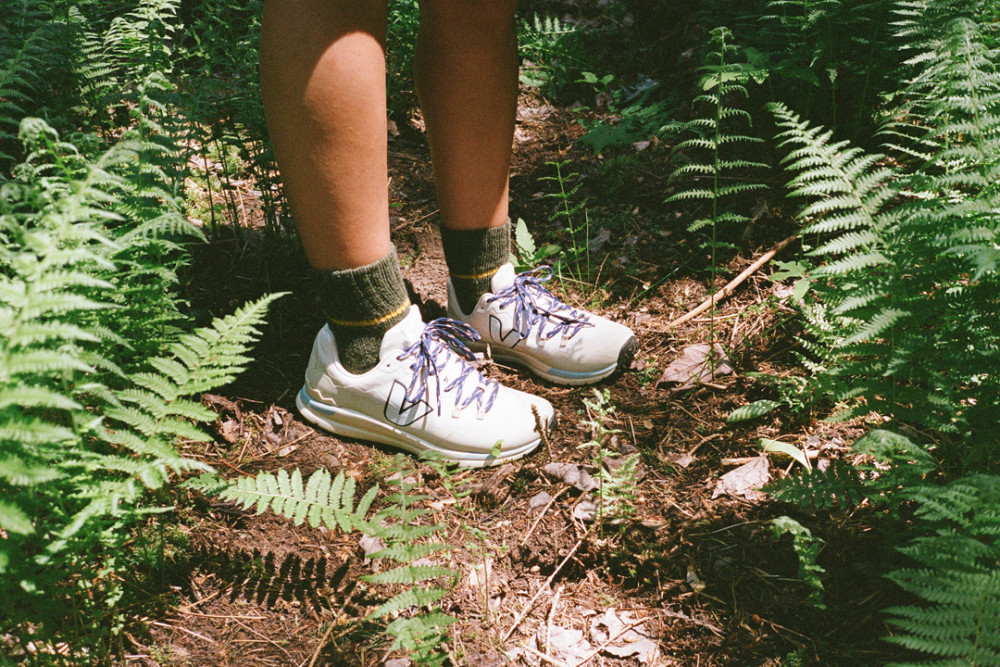 Here in Upstate New York, the Catskills are vast, and Eastwind Oliverea Valley, sandwiched between Slide Mountain and Big Indian Wilderness, is optimally located for exploring them. Nearby the hillside property dotted with luxe A-frames and a mid-century modern-inspired hotel, there's ample testing ground among the area's hiking trails. Just a ten-minute drive from Eastwind, the nearby Giant Ledge Trail did the trick for a moderate hike led by the guides at Upstate Hiking.
During the three-mile, three-hour maiden voyage out and back up Panther Mountain, I suffered not a single blister (miraculously) while breaking in the Fitz Roy. The lugs and the flexible construction worked their magic on Upstate New York's talus and boulders, too, although the way down proved a little more unsteady, with slips here and there. As for the fit, my size nine pair fit well when paired with a thicker hiking sock on trail, although I was sized-up from my typical 8.5 (per the brand's advice). The Fitz Roy toebox is designed to be roomy, and as an owner of wider-feet, I was happy.
Source: https://www.fieldmag.com/articles/veja-fitz-roy-hiking-shoe-review