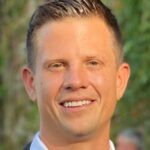 [embedded content]
For the second year in a row, the RV Industry Association's (RVIA) Emerging Leaders Coalition is looking to rehabilitate a northern Indiana park with an army of volunteers from the RV industry.
Where last year the group transformed Potato Creek State Park in North Liberty, Ind. (see slideshow above), this year's All-Industry Volunteer Day will take place May 10 at Ox Bow County Park in Elkhart County. Also for the second year in a row, the volunteer event takes place the day before the RV Industry Power Breakfast, which is set for May 11 at the RV/MH Hall of Fame and facilitated by RVBusiness.
Once again, organizers are asking the RV industry for volunteers. to turn out in force at Ox Bow County Park.
"We need as many volunteers as we can, because we want to blow everyone away again — this time at Ox Bow County Park," said Mike Gaeddert, general manager at Coachmen RV for Catalina travel trailers and one of the event's organizers.
Located on the east side of County Road 33 halfway between Elkhart and Goshen, Ind., Ox Bow County Park features hiking and biking trails, seven reservable shelters, a chapel, group campfire area, disc golf, athletic fields and a three-story tower for scenic views.
Volunteers will be working on quite a few projects again this year, organizers said.
"It started off with us saying we were going to do a smaller list. And then, of course, you get us out there and they start going through all the stuff that they need done. So, we're back to almost where we were last year on the number of projects we're doing," Gaeddert said.
The watch tower, for example, will need sanding, painting and general upgrading, he said. Also, several sets of steps leading down to wetland areas need some attention. Several concrete tee boxes for the 18-hole disc golf course are deteriorating.
"They also have a huge issue with invasive species in several areas in the park, so we have groups tackling that," Gaeddert pointed out. "There'll be some mulching done at some of the playground areas. We'll have another comfort station that we're modernizing and updating. They have a chapel there that we'll be addressing a few issues on the roof.
"We have a wide breadth of projects out there for all different skill sets. So, whether you are hands on and comfortable with power tool on hand or you're just looking to come help, there's going to be no shortage of projects for you to do or for people to do," he added.
Volunteers can sign up for a single shift or multiple shifts in the following time slots:
8:30 a.m. – 11:30 a.m.
11:30 a.m. – 2:30 p.m.
2:30 p.m. – 5:30 p.m.
Click here to register for the event.
"And, depending on the projects you sign up for, it would be excellent if people could bring hand tools and also battery chargers," Gaeddert noted. "We did run into that a little bit last year, where batteries were dying. We'll have designated areas this year for power-charging stations, but we do need people to bring tools and then just come ready to work."
Gaeddert encouraged companies to organize groups of volunteers, and said project leaders are an immediate need in advance of the event.
"That's one thing we could use right away — some volunteers for project leads, someone who's comfortable managing people and also understanding the scope of a project, seeing it through from start to finish and being able to put in a full day out there on the 10th," he said. "And then whether it's people within your own company that you recruit or will help supply your teams."
Organizers hope to repeat the success of last year's event. More than 400 volunteers descended on Potato Creek State Park, where they performed dozens of rehabilitation projects.
"What we were able to do last year as an industry, with more than 40 companies showing up to give back, is just a testament to what this industry can do in a day," said Michilah Grimes, Lippert director of corporate and community impact and one of the event organizers. "And when we work together, it just shows how much more we can accomplish for the betterment of our communities, and for our customers that utilize these outdoor spaces."
Last year's event received Indiana's Department of Natural Resources' Partnership Award, which recognizes cooperative efforts between a property and a community organization that support projects and facilities to serve property guests.
"They sent some personal letters from the director of DNR and they were just shocked at how much we got done in one day," Gaeddert noted. "They said they've never seen any industry come together like that. Usually, it's a company volunteering or a handful of individuals, but not 400-plus showing up out of all these different groups, competitors across the chain, teaming up together and then getting the work done."
Grimes, for one, said she was looking forward to the Ox Bow Park event.
"I think this year can be even better," she continued. "We're closer to home. A lot of our businesses, customers, and suppliers are closer to Ox Bow, so it should be an even bigger year this year. And I know that Ox Bow is really looking forward to having the industry there, helping them out doing projects that would normally take them seven to 10 years to complete, and being able to get it done in a day."
Samantha Rocci, senior manager of government affairs at RVIA, said the second annual All-Industry Volunteer Day is in keeping with the charter of the Emerging Leaders Coalition.
"Early on in the life of the Emerging Leaders Coalition we got together and we had pretty free rein as to what that group was going to look like," Rocci told RVBusiness this morning. "But we knew that we didn't want to just put on only a conference a year or just do a couple of networking events, but really wanted to create and take ownership of something."
That was the impetus for the group's dedication to serving and giving back to the community, she said.
"We came up with an idea for some sort of iniative, and from there – and largely thanks to the leadership of Michalah Grimes at Lippert and Mike Gaeddert at Forest River – that initiative turned into what we're seeing now as an industry-wide volunteer program," Rocci said.
"Last year we brought that to life with that first all-industry volunteer day at Potato Creek State Park, which was recognized by the state for the tremendous impact that it had," she noted. "This year we plan to build on that success with better organization, increased company participation and really just learning from what went well and what didn't last year."
Source: https://rvbusiness.com/volunteers-sought-to-help-with-ox-bow-park-cleanup/