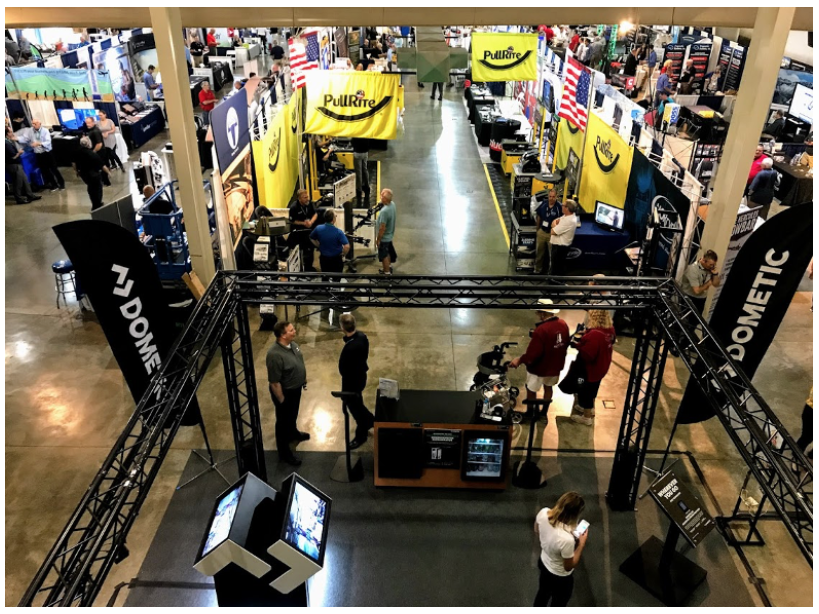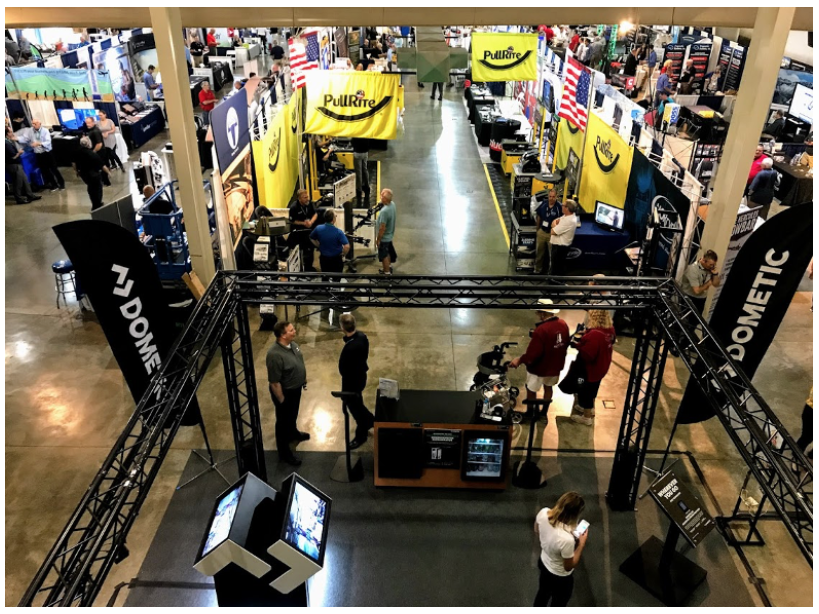 ELKHART, Ind. –Organizers announced that the times and dates for the 2023 RV Hall of Fame Suppliers Show have been set. The three-day show will be open 9 a.m. to 5 p.m., Monday, Sept. 25, to Wednesday, Sept. 27.
Booth reservations for the RV Hall of Fame RV Supplier Show, held in conjunction with the annual Elkhart RV Open House, are going fast, according to information provided by Ryan Szklarek, vice president, operations.
"In a maxed out show there are 259 total booths available. So far, there are 142 booths that have been paid for by 104 companies. There's an additional 101 booths that have been reserved, which leaves five open indoor booths and 11 outside booths," Szklarek told RVBusiness.
Interested suppliers can register by clicking here.
The link to the show page provides the following:
Attendee pre-registration form
Exhibitor's information questionnaire
Exhibitor's registration form
The current show booth layout
A list of current supplier's who have paid in full and/or have a reserved booth
For information, email Darryl Searer. Please send in your registration (link below) via email to Darryl Searer at [email protected] or call 574-903-3850.
Source: https://rvbusiness.com/times-dates-set-for-2023-rv-hall-of-fame-suppliers-show/