This Is What It Looks Like When a Camping Company Makes Clothes. And It's Magical.
It's rare to find hiking apparel that strikes that fashion vs. function balance as expertly as Snow Peak. You may know this Japanese brand for its high-end titanium cookware and svelte camp furniture, but did you know they're also into apparel? And they do it very well.
This year's Autumn-Winter collection is full of pieces I can only describe as high fashion gorpcore, kind of Uniqlo-meets-Filson. They look like they'd be equally at home on a fashion week runway and the sort of treetop catwalk from which you might not want to look down. From asymmetrical quilted jackets to a vest with a firewood pocket, I'm here for the playful utilitarianism of it all. I'd love to see more of this from other outdoor apparel companies.
In the spirit of full disclosure: Friends have described my own personal style sense as "utilitarian," and would probably tell you that I am not remotely qualified to speak about anything pertaining to "fashion" or "style." I think this is probably because I think it should be illegal to sell clothing without pockets, and has nothing to do with the fact that I think hiking boots count as "nice shoes."
In any case, here are some of my favorite pieces from the collection.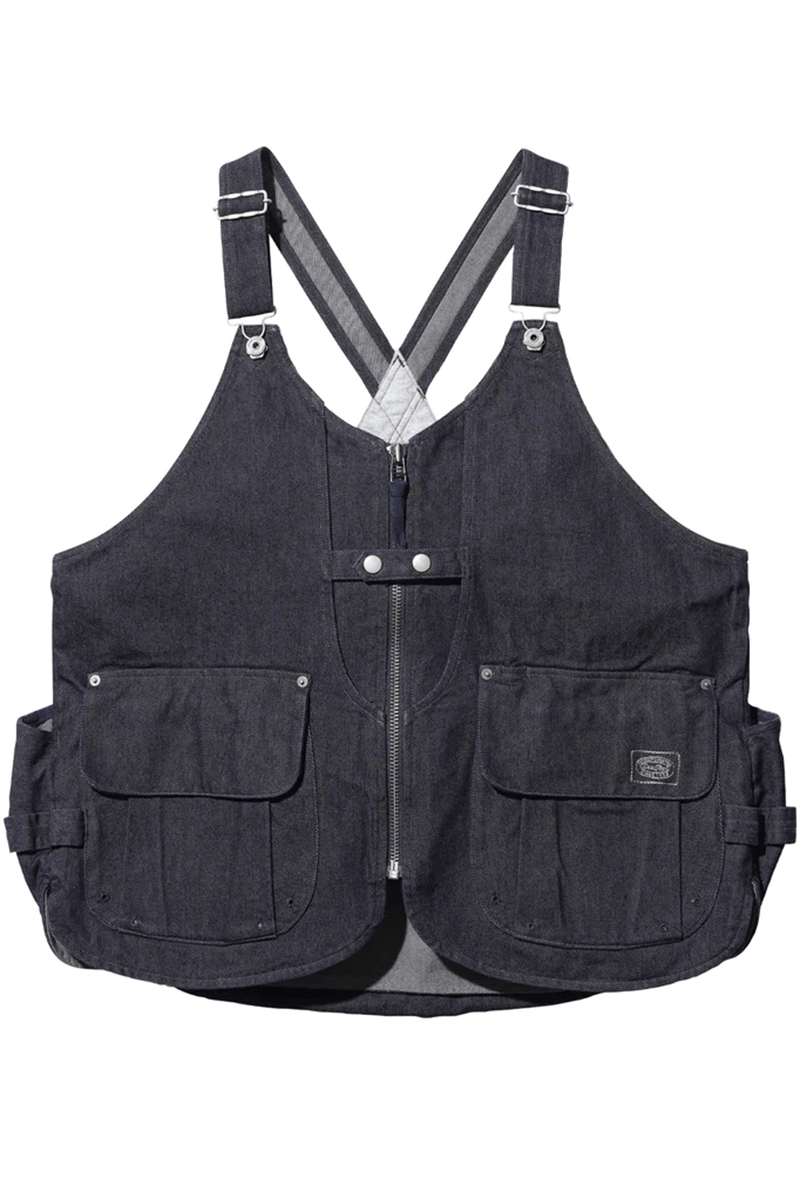 The Takibi is a feat of vest engineering. Aside from the two roomy front pouches, there are chest pockets for storing smaller items. The back of the vest is constructed so that you can turn yourself into a hands-free wood-carrying machine. I suspect this would also be a phenomenal vest for anyone who forages. Think of how many chestnuts, berries, or wild garlic sprigs you could fit in all those pockets. More than enough for a campsite feast, that's for sure.
On the off chance you're wondering when you would ever need a vest that is also a firewood backpack . . . have you met the Sweat Tent? Meet the Sweat Tent, a portable sauna tent for your next backcountry adventure. We think you would get along.
For colder conditions (or perhaps just a little extra cushion between you and all that firewood you're carrying around), the Takibi vest is also available in a limited-edition, 65th anniversary down-insulated version.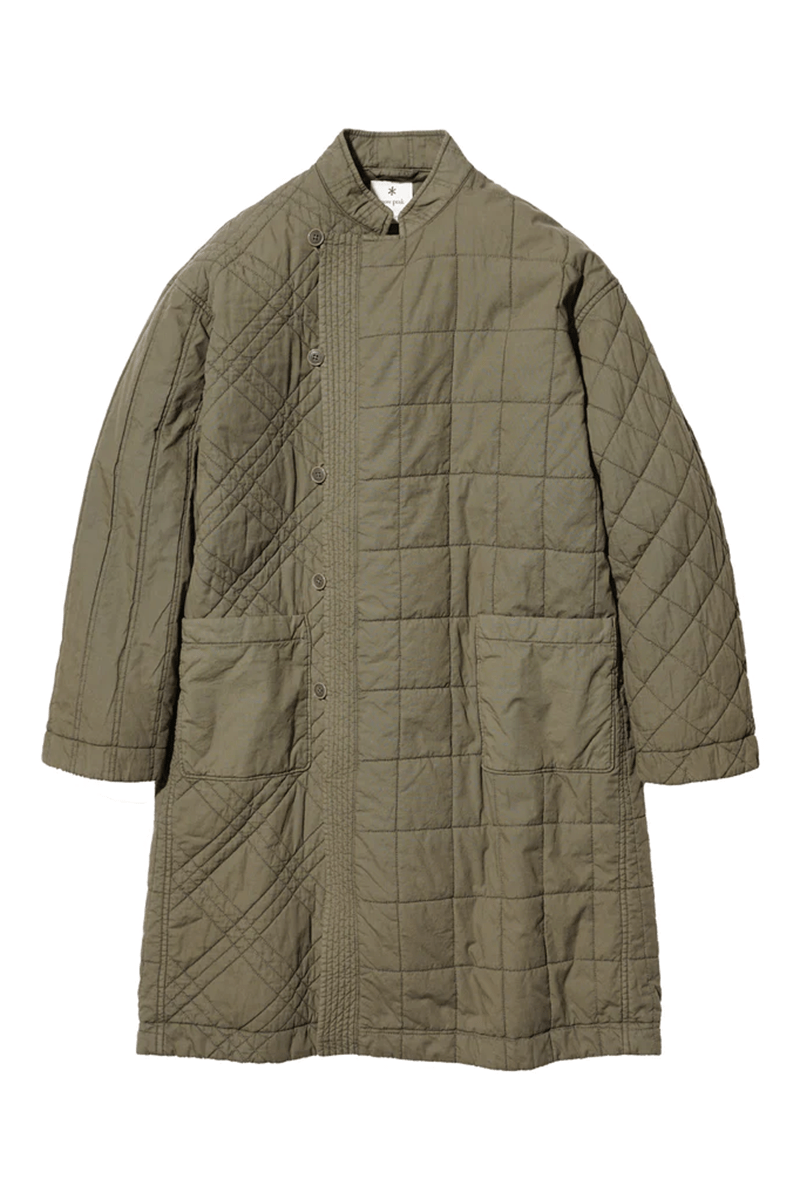 The asymmetrical quilted pattern of this long coat gives it a sense of timelessness, so that you could wear it to work (or to camp) for decades without seeming off-trend. It's modeled after the style of a Hanten jacket, which has been a traditional Japanese winter coat style for centuries. There's also a shorter jacket version, and both are made from 100% recycled cotton fiber.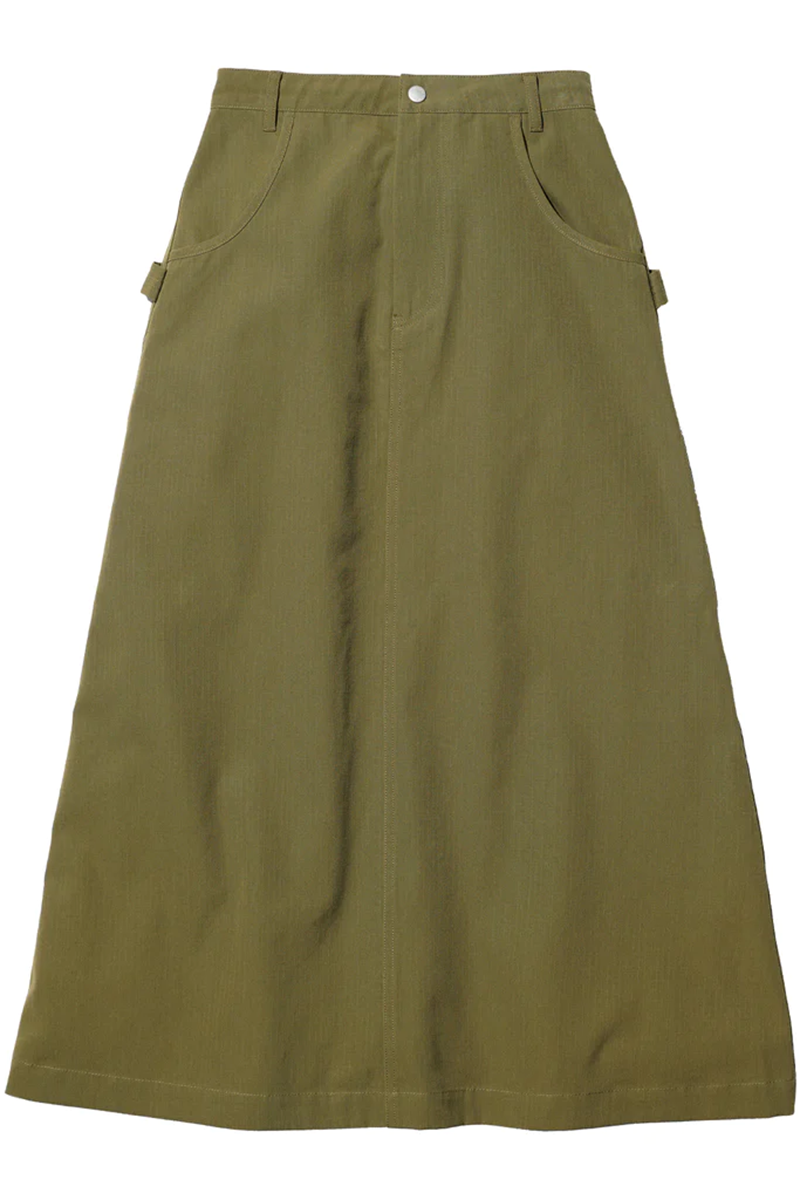 If you have never worn a hiking skirt, you're missing out. In the wintertime, wearing a skirt over leggings gives you a bit of extra warmth—especially when sitting down on cold or snowy surface—and they often have bigger, deeper pockets. The Takibi skirt looks stylish enough to wear to the office, but it's also fire-resistant for all your s'more-making needs and water-resistant to stand up against short, light showers.
Puffy pants can be super cozy and perfect for a winter weekend under the stars. But they also generally look like you're wearing a sleeping bag, because you kind of are. I challenge you to find a pair of insulated pants that is more fashionable than these. This collection from Snow Peak includes an insulated shirt and long cardigan, and they all match each other perfectly.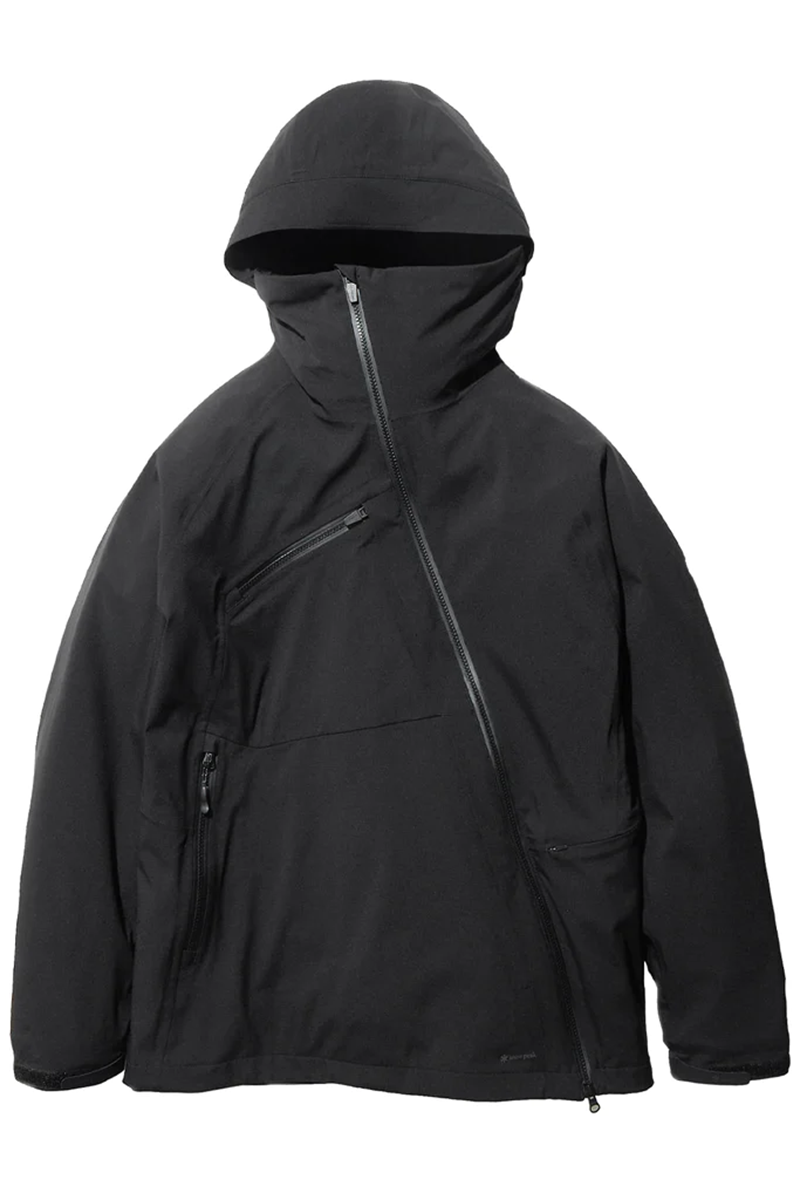 Rain gear, but make it fashion. This lightly insulated rain jacket has all the pulls and zippers of a standard-fare, highly functional shell, but creative positioning of its front zip and pockets creates mesmerizing lines that elevate its profile. The diagonal two-way zipper lends an instant high-fashion feel, and the lines on the pockets are offset from one another in an intriguing way. It almost makes you wish for rain, just to have a chance to show it off.