These Adult 'Summer Camps' Will Change Your Life

Just because you're not a kid anymore doesn't mean you can't go away to sleepaway camp. On the contrary: As an adult, you've got the freedom to go anywhere you want, and you can choose your camp buddies, too.
This year, head out into the wild with old friends and new by taking part in a camping festival, organized trek, or setting up your own epic basecamp with all your favorite people.
The Snow Peak Way is a weekend camping festival organized by Japan's most famous luxury camping company. You'll spend plenty of unstructured time off the grid and you'll also be able to participate in nature-focused workshops and competitions, like a paper airplane contest Snow Peak has been running for many years. This year, the brand will host campouts in Utah, New York, and a to-be-announced destination in the Pacific Northwest.
This Swedish outdoor company hosts a handful of social trekking events all around the world each year, on trails in Sweden, Colorado, Germany, Denmark, and Korea. All you have to do is show up with your backpacking gear and set off from the starting line. Your Classic ticket includes all the food you'll eat on the trail, transportation (and luggage transfer) from the finish line back to where you started, and plenty of trail magic along the way. The Swedish Classic, for example, takes place Kungsleden (also called the King's Trail) in the Arctic Circle. Along the way you might find fresh brownies, juice, and other treats at wilderness checkpoints. Whether you're an experienced backpacker looking to make new friends, or a beginner trekker eager to get some miles under your belt while following in the footsteps of more experienced hikers, you'll have a great time in good company with stunning scenery. Once you cross the finish line at the end of the trek, you can meet more of your fellow hikers at a special celebration party.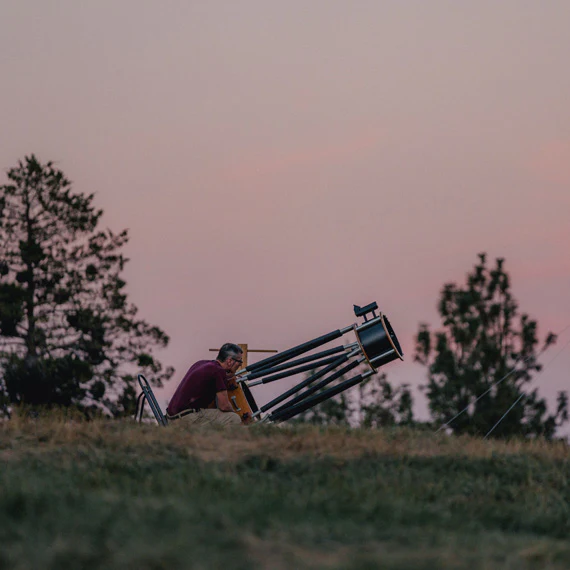 As digital nomading gets easier, lots of companies have popped up to handle the logistics of moving around the world and make sure the experience comes packed with new friends. Remote Year, for example, will plan your travel, book your flights, rent your room, set up a co-working space, and handle other key logistics all for one all-inclusive cost. One of the keys of these kinds of experiences is that everyone is working while traveling, so you won't be on a normal vacation. Instead, you'll be experiencing something a bit closer to what it feels like to live in each city you visit, working during the day and exploring at night. You might be surprised by how much you can do in an evening after work (and by how much more productive you can be when you really do need to clock out by 5 p.m. so you don't miss something really exciting).
4. Book a Guided Tour
One of the best ways to get to know people really well is to travel with them. And letting someone else handle all the logistics makes that even better since you don't have to deal with any of the stress of something going wrong. If you're looking to get away for a week or even a month and you've got the cash to spend and the time to take off from work, sign on for a multi-week, multi-sport tour with a travel outfitter. Many companies offer age-specific tours and even single-friendly tours, so you won't be stuck with people much older or younger than you or couples on romantic getaways.
5. DIY Summer Camp with Your Best Friends
If you're more of an independent traveler and you want to plan your own perfect shebang, make your own summer camp with a group of your best friends. If you're on a budget, all you have to do is pool your gear, pack a cooler, and set up a base camp in the nearest patch of woods where camping is allowed (just make sure you're following Leave No Trace guidelines and any land use restrictions). You can also rent gear from some outdoor equipment stores, including REI if you're a Co-op member. Choose a spot with lots of different options for activities, such as a park with a lake or river where people can do paddlesports, go fly fishing, swim, hike, and maybe even go rock climbing if there are good routes nearby. Bring hammocks, roast s'mores, tell scary stories, stare at the stars, and pretend your phones don't exist. To make it a more luxurious experience, find a remote cabin or lake house on Airbnb or Hipcamp or book all the rooms in an adventure-focused hostel. Want to earn some serious bonus points? Invest in a portable sauna to bring a little bit of luxury wherever you go.