The 'Demons' of the Southwest: What to Do If You Encounter a Mountain Lion
TikTok user @julie_lunar described a frightful encounter after dark at the Grand Canyon. While stargazing near the Rim, julie_lunar says her boyfriend had an ominous feeling that prompted them to start heading back to their car parked at the Visitor's Center.
As they made their way back in the dark, the couple heard what sounded like a playful, taunting whistling sound coming from the trees behind them. They couldn't spot any human or animal with their flashlights, so they continued on the 20-minute walk to the car. At another point, the couple heard "an awful panting noise" and what sounded like something running right at them.
Thankfully, the couple remain unharmed. (Physically, at least. Mentally might be another story). The TikTok video has over 140,000 views, and many commenters cite a demon as the cause of the mysterious noises. Another theory is that the couple was being stalked by a mountain lion.
Mountain lions make a variety of sounds, including some that sound other-worldly, including a creepy scream and yep, even a whistle. While julie_lunar is adamant that the sounds they heard were not natural, if you're spending some time outdoors in mountain lion country, it's worth being aware of the different sounds these animals make, so you can make an informed decision about how to protect yourself.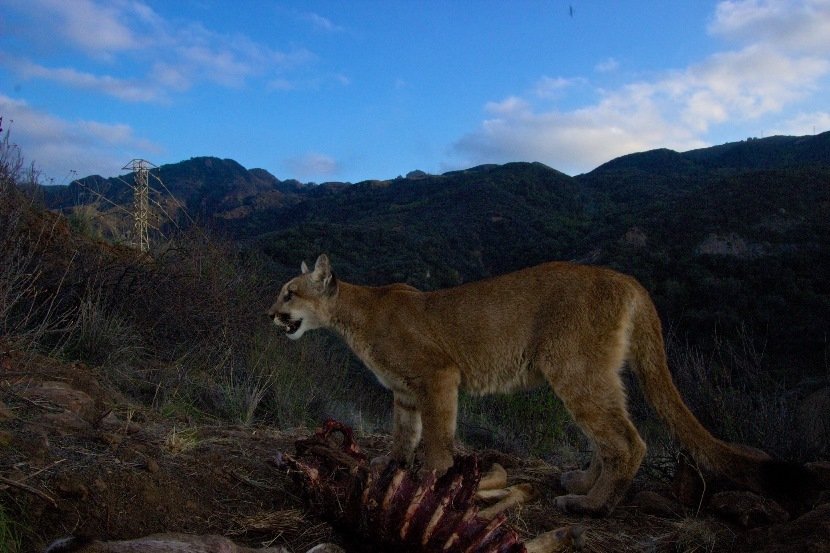 What to Do If You're Being Stalked by a Mountain Lion
Humans aren't on the menu for a mountain lion. However, although it is rare, these large predators occasionally do attack people. If you're hiking with a small child or dog, be particularly vigilant. If you find yourself face-to-face with a mountain lion, you can make loud noises and throw rocks and other objects in the direction of the animal to scare it away. The cats' instinct will be to flee.
More tips from the U.S. Forest Service here.
Source: https://outdoors.com/the-demons-of-the-southwest-what-to-do-if-you-encounter-a-mountain-lion/