The Best Things to Do Over a Weekend on the Southern Oregon Coast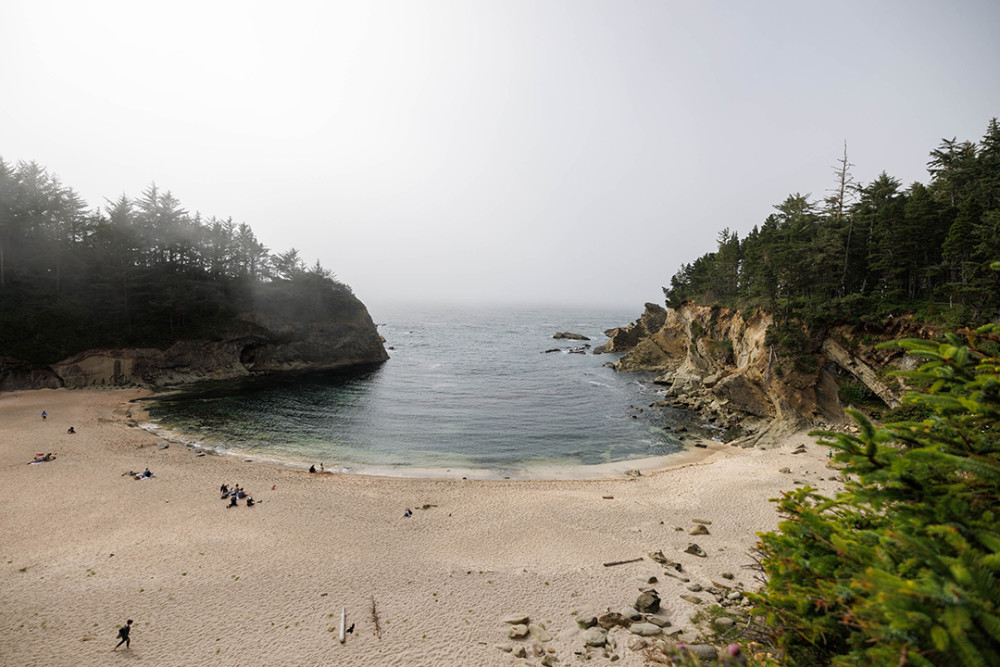 Hiking
If exploration on foot is more your speed there are plenty of places to hike, walk, stroll, and job. We recommend sticking to the coast with Sunset Bay to Cape Arago delivering an exceptional eight-ish mile hike down the coast. For short jaunts, there are scenic loops at Shore Acres, Sunset Bay, and Cape Arago.
Every View a Painting
One afternoon took us to Shore Acres State Park for a watercolor class with Chris McNally. Go to Chris' website, have a look. The joy, exuberance, and expression that you see in his artwork is a direct reflection of Chris' personality. It was truly special to have a little tutorial from Chris about his process. Hopefully he'll be doing more classes soon, watch this space!
It didn't hurt that the class was held in a cozy little cove that was buffed out with all the furnishings of a beautiful ocean scene. Cliffs, trees, rolling waves, carefree tourists, gliding gulls, lazy clouds… the whole shebang. Later that night, Barb from Travel Southern Oregon Coast opined that the area is just as spectacular as Big Sur but without all the people, and after a couple days in the area I can say she makes a good point!
Also don't miss the "Shoreacres" Botanical Garden, and bring your own set of watercolors!
Source: https://www.fieldmag.com/articles/southern-oregon-coast-travel-guide