See the Moment Missing Glacier National Park Hiker Hoisted to Safety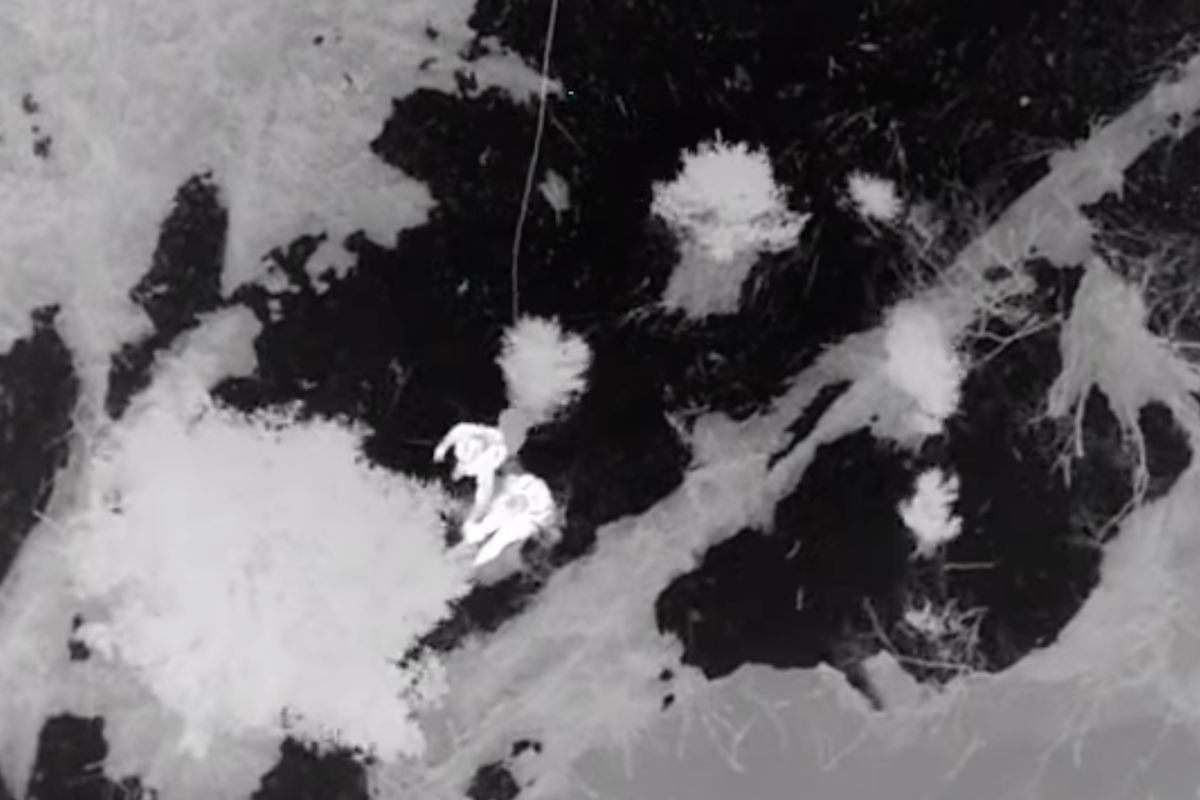 With aid from a local helicopter company, rescuers on Monday saved a hiker who had been missing for three days in Glacier National Park.
According to a series of news releases, an aircrew with Two Bear Air Rescue spotted 19-year-old Matthew Read in a heavily wooded area on the east side of Huckleberry Mountain, but that's just how the story ends.
Read embarked on what he planned to be a day hike right around lunchtime on Friday. But when he reached the first saddle of the hike, the ground was covered in snow. During this time of year, it's not unusual for the upper reaches of the trail to be "winter-like."
As Read ventured forward, he slipped into a drainage ditch. While he found himself stuck in chest-deep snow, he also lost his phone, water bottle, and shoes. Once he figured out that he couldn't make it back to the trail, he tried to work his way down the drainage.
Two days later, on Sunday, his family who lived out of state reported him missing. The Parks service issued a missing person announcement, closed the trail to the public, and began their search. But the effort was cut short due to bad weather.
By Monday, the search expanded to include about 30 people from local and federal agencies as well as Two Bear Air. As Park Rangers, U.S. Border Patrol, and deputies with the Flathead Sheriff's office searched the ground with dogs, helicopter teams swept the area using an infrared camera.
From the air, rescuers were able to see slide marks and footprints in the snow and directed searchers to that area. As the weather warmed, though, the snow melted and diminished the tracks. However, the aircrew picked up a thermal signature at about 11 pm. Rescuers lowered a team member down to the location and found Read. He was described as "responsive."
They extricated him from the scene using a 175-foot hoist and transported him out of the park to an ambulance waiting nearby. On Tuesday, the Parks service reported that Read was in "stable condition" and reopened the park.
Source: https://outdoors.com/see-the-moment-missing-glacier-national-park-hiker-hoisted-to-safety/