'RV' Mag Lists the Coolest RV Meetups & Rallies for 2023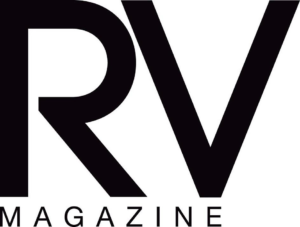 For more than a century, RV owners have been gathering at rallies and meetups to connect with one another. In fact, America's first camping club—the Tin Can Tourists—organized such gatherings as early as 1919 and continues to do so today. Much has changed over the past 100+ years, though, with modern RV expos taking on a different vibe from their predecessors, according to a report by RV Magazine.
Today's rallies are an opportunity for like-minded RV owners to connect, establishing bonds that continue long after the event is over. But they are also a chance to learn more about the RVing lifestyle, interact with manufacturers, and meet with some of the most influential brands in the industry. Many of these meetups also offer valuable seminars on vehicle repair and maintenance, adding upgrades, and making the most out of life on the road.
If that sounds fun and exciting to you, there are plenty of RV rallies scheduled for 2023. These are some of the best ones you should have on your radar.
Family Motor Coach Association International Convention & RV Expo (March 15-18)
The Family Motor Coach Association (FMCA) holds one of the biggest and best RV rallies each year, with tens of thousands of people attending. The 2023 convention and expo is the organization's 106th event and takes place on March 15-18 at the Georgia National Fairgrounds in Perry, Georgia.
The event is open to members and nonmembers alike, with a wide variety of options for those who want to attend. As usual, the FMCA offers seminars on the basics of RV ownership and will even has an RV driving school.
Escapee's Escapde (March 19-24)
The Escapees Club has been holding RV rallies—known as Escapades—for years, inviting both members and nonmembers to join in on the fun. This year's event takes place at the Pima County Fairgrounds in Tucson, Arizona, where hundreds of RVers will congregate for five days of seminars, entertainment, camaraderie, and fun. There are even activities designed specifically to keep RV kids occupied, including games, educational courses, and a talent show.
Read the full report by RV Magazine.
Source: https://rvbusiness.com/rv-mag-lists-the-coolest-rv-meetups-rallies-for-2023/