RV Lifestyle TV Show 'The RVers' Wins Pair of Telly Awards
[embedded content]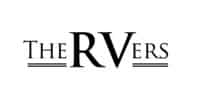 FourPoints Television Productions is proud to announce that the hit TV series "The RVers" – which recently began its fifth season – has been awarded a Gold Telly Award for season 3 and a Bronze Telly Award for season 4. This is the first awards submission for the series and seasons 3 and 4 were the only seasons eligible for 2023.
The awards were in the Television Series: Education & Discovery category. Selections for the 44th annual Telly Awards were made by hundreds of industry judges from among over 12,000 entries.
Executive producer, host, and creator of The RVers, Anthony Nalli, said "This is a statement on the quality of the work performed by our small but dedicated team of creative professionals who all truly care not only about the viewer experience but also inspiring new and future RVers."
The RVers is currently airing Saturday mornings at 8:30 on Discovery Channel but also airs in the fall on Destination America, and regularly on PBS and Fun Roads TV. The show can also be streamed on Apple TV/iTunes, Google Play, Amazon Video, and more.
Source: https://rvbusiness.com/rv-lifestyle-tv-show-the-rvers-wins-pair-of-telly-awards/