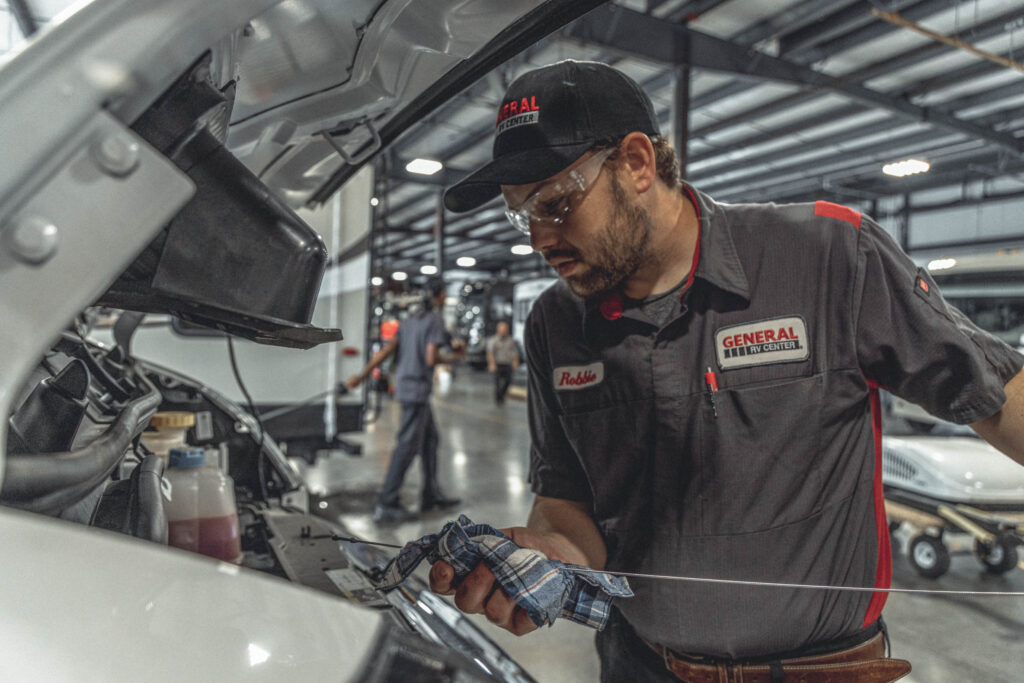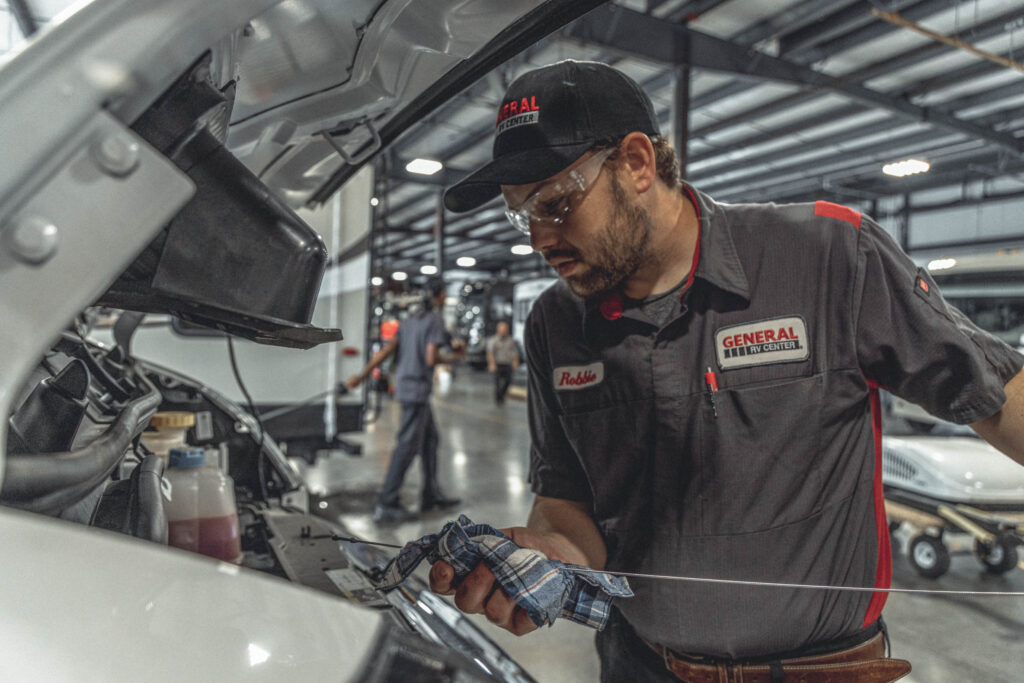 The Society of Certified RV Professionals, the RV Technical Institute, and the Mike Molino RV Learning Center have designated March 5-11 as RV Fixed Operations Certification Week. Fixed operations professionals include employees working in RV service, parts, and warranty administration.
The announcement was made by the RV Industry Association (RVIA)and RV Dealers Association (RVDA).
Fixed operations professionals can earn certifications as parts managers, parts specialists, service writers/advisors, service managers, and warranty administrators through the RV Learning Center's parts and service management certification programs.
The RV Technical Institute offers Level 1 and Level 2 training and certification programs for RV technicians online and through live classes at its Elkhart, IN, training center. Training and certification are also available through the RV Technical Institute's national network of Authorized Learning Partners.
Individuals who earn a new certification during RV Fixed Operations Certification Week receive a free one-year subscription to RV Fixed Operations Today website.
"Certification Week is a great time to recognize the men and women who have already achieved industry certification while encouraging newer hires to pursue professional development opportunities," said Curt Hemmeler, President of the RV Technical Institute and RV Industry Association Senior Vice President.
"As the curriculum developed by the RV Learning Center and the RV Technical Institute continues to grow, training and certification programs for fixed operations professionals has never been more accessible or affordable," said RV Dealers Association President Phil Ingrassia.
The RV Technical Institute provides world-class training for RV maintenance and repair that will reduce the RV industry's shortfall of trained RV technicians. The RV Technical Institute seeks to improve the RV consumer experience, reduce repair event cycle time, and aggressively reduce the RV industry's shortage of trained technicians. Visit www.rvti.org for more information.
The Society of Certified RV Professionals is aimed at individuals who currently or aspire to hold an RV industry credential. In conjunction with its commitment to encourage professional development and continuous training, the Society provides scholarships to long-certified professionals to attend and participate in the education sessions offered annually at the RV Dealers Convention/Expo.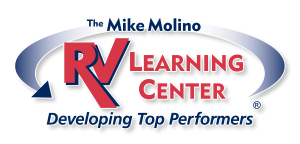 For more information about the RV Learning Center, go to www.rvlearningcenter.com. The RV Learning Center is a tax-exempt organization as described in section 501(c)(3) of the Internal Revenue Code. Contributions may be tax deductible as charitable donations.
Source: https://rvbusiness.com/rv-fixed-operations-certification-week-set-for-march-5-11/