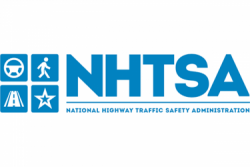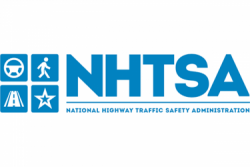 EDITOR'S NOTE: The following is the latest list of RV recalls compiled by the National Highway Traffic Safety Administration (NHTSA). Per strict NHTSA protocols, manufacturers will next notify its dealer partners of the recall notice. Each notice will include details of the affected vehicles as well as the appropriate remedy.
• Winnebago Industries, Inc. (Winnebago) is recalling 1,180 2021-2023 Ekko motorhomes. The 12-Volt charging system may have improperly routed wires and loose electrical connections, which can overload the electrical circuits and cause damage to electrical components, including the auxiliary alternator. Owner notification letters are expected to be mailed May 26, 2023.
• Daimler Trucks North America, LLC (DTNA) is recalling 306 2022 FCCC MT45G, S2C 106, 2022-2023 FCCC MT50E, MT55, S2RV Chassis, 2023 Freightliner 108 SD, 114 SD, Cascadia, M2 106, FCCC XCM Chassis, XCR Chassis, XCS Chassis, Thomas Built Bus SAF-T-LINER C2, and Western Star 4700, 47X, 4900, 49X commercial buses. The tie rod may be missing a fastener, allowing the steer arm to detach. Owner notification letters are expected to be mailed June 4, 2023.
• Forest River, Inc. (Forest River) is recalling 2,616 2021 Forester 2401BSD, FR3 F3A32DSF, Georgetown GTA36K7, 2022-2023 East to West Entrada, 2023 East to West Alta, Coachmen Apex, Brookstone, Chaparral and Chaparral Lite, Forest River Crusader, Sanibel, Shasta Phoenix, Coachmen Spirit, and East to West Tandara vehicles. The solar panel mounting hardware may become loose and pull through the slot in the panel. Owner notification letters are expected to be mailed May 23, 2023.
Source: https://rvbusiness.com/report-nhtsa-releases-its-latest-rundown-of-rv-recalls-39/