The Late Boston Marathon Dog Honored Ahead of Race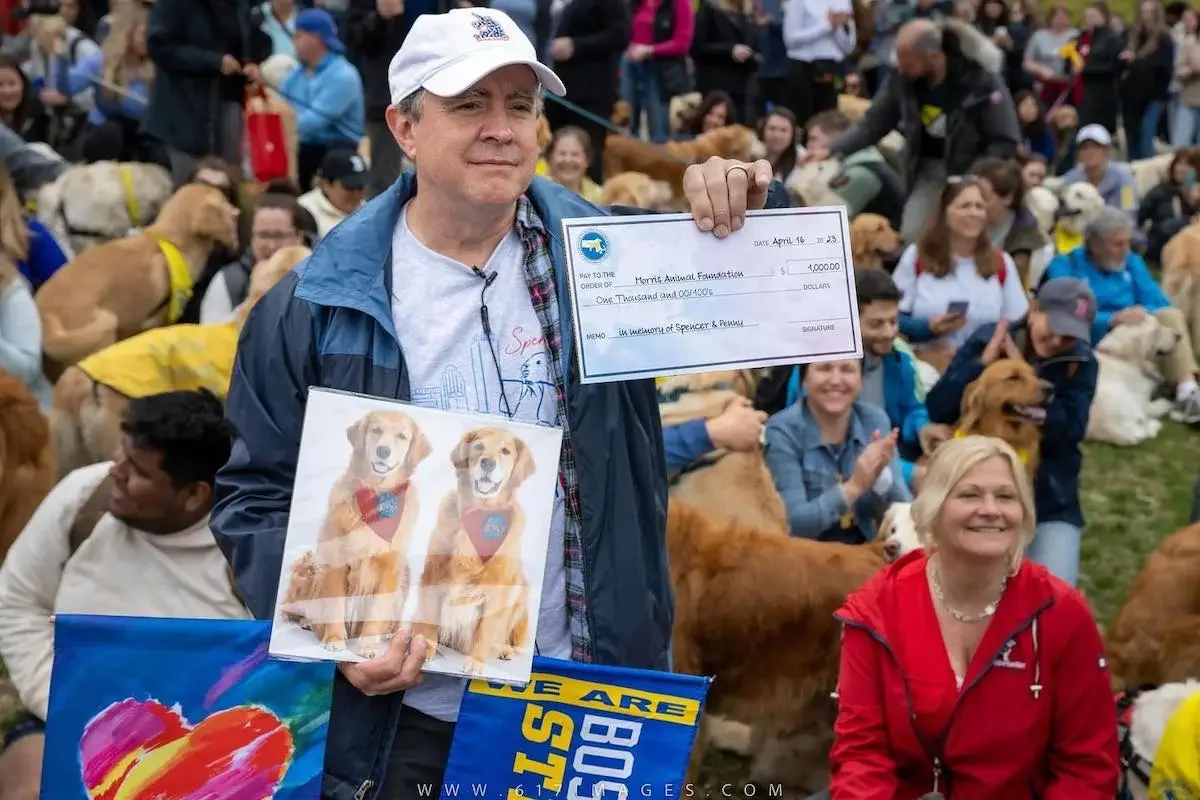 Over the weekend, approximately 200 Golden Retrievers and their owners met at a park in Boston ahead of the city's 127th annual race to honor Spencer, the official dog of the Boston Marathon, and his niece Penny, who both died earlier this year.
Sunday's mile-long walk, organized by Massachusetts' Golden Meetups, was part of an effort to raise money for the Morris Animal Foundation to study canine cancer. By selling "Golden Strong" bandanas, the group raised more than $1,000.
"It's just so heartwarming to know that (Spencer) touched, it's safe to say, millions of lives," Spencer's owner Rich Powers told Runner's World. "And I think we are accomplishing his legacy of bringing awareness to canine cancer and how it affects family members."
For several of his 13 years, Spencer and Penny carried a Boston strong flat in their mouths as they rooted for runners at the three-mile marker of the Boston Marathon. And, many would stop to take pictures with them. Then, last year, Spencer was named the official dog of the race by the Boston Athletic Association.
And Spencer was loved by more than just runners. In January, the upscale Fairmont Copley Plaza named him an honorary canine ambassador and hung his portrait on their walls. But a month later, Spencer died from his ongoing fight with cancer and his niece died a week later.
Powers told local media that he and his family are working towards getting a statue of Spencer installed along the route in honor of the late pup.
Source: https://outdoors.com/the-late-boston-marathon-dog-honored-ahead-of-race/