Relentless Dealer Services Brings F&I Masterclass to 2 Cities   – RVBusiness – Breaking RV Industry News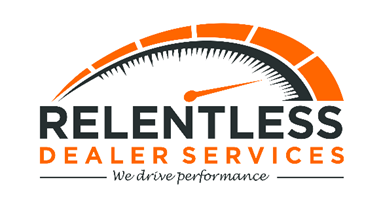 INDIANAPOLIS, In. — Relentless Dealer Services, an APCO Holdings brand, has announced its new season of RDS F&I MasterClass. The comprehensive and strategy-driven masterclass will be held on Oct. 10-12 in Indianapolis, Ind., and on Oct. 17-19, in Dallas, Texas.
"Training is crucial for developing F&I departments, increasing dealership revenue and improving customer experiences," said Dom Zappia, lead instructor and RV industry expert. "This masterclass gives participants tools to sharpen their leadership and communications skills as they learn the pillars of F&I success, such as the importance of structuring deals to maximize product offerings and how to overcome objections."
"Participants will have the opportunity to leverage their F&I skills through quizzes and interactive role play that sets them up for excellence in customer interactions and beyond," Zappia added.
Space for the masterclass is limited. To learn more and to register, please visit www.relentlessdealerservices.com/masterclass-sign-up .
About APCO Holdings
Since 1984, APCO has grown to become a leading provider and administrator of F&I products for the auto industry. Built on a foundation of financial security and a commitment to understanding our customers' needs, APCO is a trusted partner to some of the most well-respected insurers, highly successful dealerships, and leading auto industry players in the country. The company markets its products using the EasyCare, National Auto Care, GWC Warranty, and MemberCare brands, as well as other private label products, through a network of independent agents and an internal salesforce that specialize in consulting with and servicing the automotive dealership markets. For more information, please visit apcoholdings.com.
About Relentless Dealer Services
Relentless Dealer Services was built on two foundational goals – make recreational dealerships better and have fun doing it. With a passion for the RV and Marine industries, we exist to serve each other, our dealer partners, and their customers. Our work with hundreds of dealerships has increased dealership net income, while simultaneously setting industry standards in dealership F&I compliance, customer satisfaction, and employee retention. Relentless Dealer Services is now part of APCO Holdings, LLC. For more information, please visit RelentlessDealerServices.com.
Source: https://rvbusiness.com/relentless-dealer-services-brings-fi-masterclass-to-2-cities/