ELKHART, Ind., — Patrick Industries Inc. (NASDAQ: PATK) announced Jan. 26 it will release its fourth quarter and twelve months 2022 financial results before the market opens on Feb. 9.
Patrick Industries will host a conference call at 10 a.m. ET on Feb. 9 to discuss results and other business matters. Participants on the call will be Andy Nemeth,Chief Executive Officer; Jeff Rodino, President; and Jake Petkovich, Chief Financial Officer.
Participation in the question-and-answer session of the call will be limited to institutional investors and analysts. The dial-in number for the live conference call is 877-0407-9036. Interested parties are invited to listen to a live webcast of the call on Patrick's website at www.patrickind.com under "For Investors." A replay of the conference call will also be available via the company's investor relations website.
Lazydays to Release Q4, Full-Year Performance on Feb. 23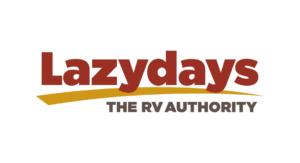 TAMPA, Fla., – Lazydays Holdings Inc. (NasdaqCM: LAZY) will announce its fourth quarter 2022 financial results before the market opens on Thursday, Feb. 23, 2023. A conference call to discuss the results is scheduled for the same day at 8:30 a.m. Eastern Time.
The conference call may be accessed by telephone at 877-407-8029 / +1 201-689-8029. To listen live on our website or for replay, visit www.lazydays.com/investor-relations.
As an iconic brand in the RV industry, Lazydays, The RV Authority, consistently provides the best RV sales, service, and ownership experience, which is why RVers and their families become Customers for Life. Lazydays continues to add locations at a rapid pace as it executes its geographic expansion strategy that includes both acquisitions and greenfields.
Source: https://rvbusiness.com/patrick-industries-lazydays-schedule-q4-earnings-releases/