Outside Van Announces Boutique Dealer Network Strategy – RVBusiness – Breaking RV Industry News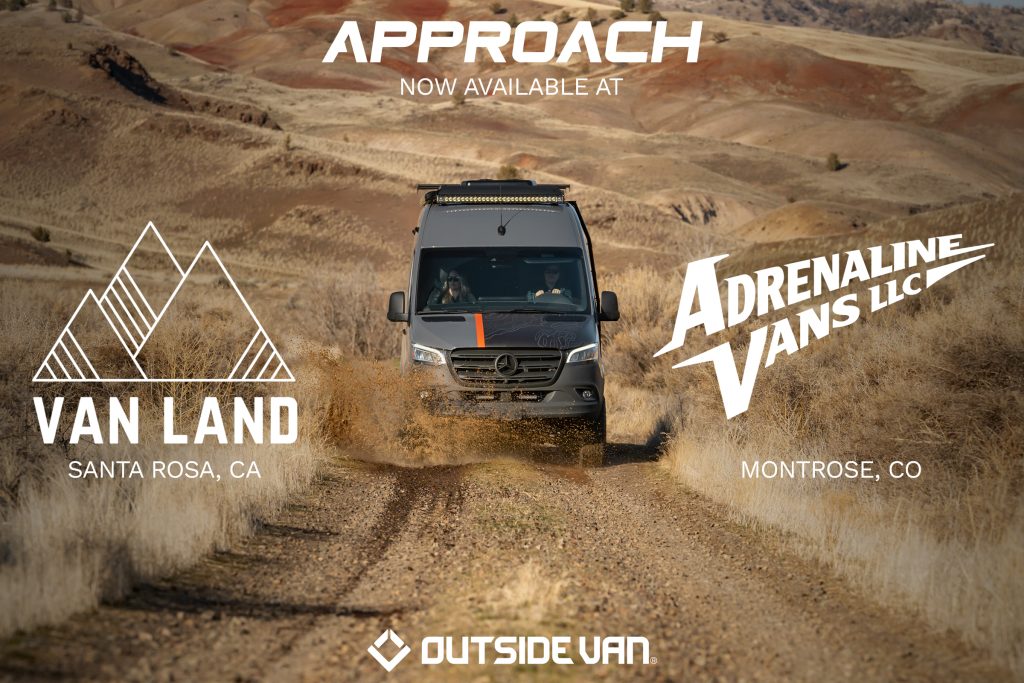 Strategic Focus on Small Specialized Dealerships Helps Bolster Nationwide Sales Network
PORTLAND, Ore. – Outside Van is pleased to announce a strategic sales partnership with Van Land in Santa Rosa, Calif., and Adrenaline Vans, LLC in Montrose, Colo. Van Land and Adrenaline Vans are the first steps in Outside Van's strategy to extend its adventure focused Class-B offerings to a network of boutique and specialized dealerships nationwide.
Outside Van's flagship model offering, Approach, is built on the brand-new Mercedes-Benz Sprinter All-Wheel Drive 170 chassis and boasts a myriad of features that focus on premium materials, modularity, and comfort.
Matt Clemo, Director of Sales for Outside Van's model division, stated, "With the expansion of our model business, we wanted to make sure we partnered with a select few boutique dealers with great reputations and service centers in key locations across the country. This will ensure not only great continuity on the service and warranty side for the end user, but also these smaller boutique shops are the perfect complement to our trusted network of anchor dealers across the country."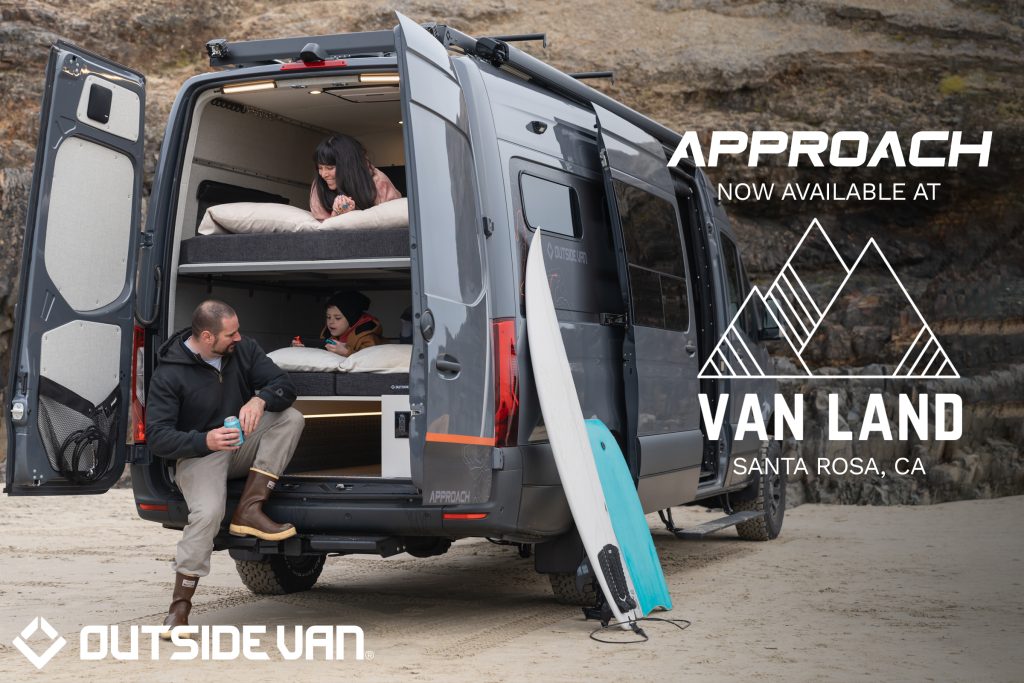 Van Land, which specializes in Van Life focused components sales, is the first boutique dealer to be added to Outside Van's dealer network. Van Land founder Jeremy Delost said, "Van Land is proud to be a distributor for Outside Van's new production models."
Van Land took delivery of some of the earliest production units of Approach, which seats and sleeps 4 full sized adults and is purpose-built with group and family adventures in mind. Approach aligns perfectly with Van Land's mission to Build Your Dreams.
"I've thoroughly inspected the Approach van inside out and I can confidently say this is the absolute best-built production van built in America today- by a wide margin. This van is made to last," Delost concluded.
Adrenaline Vans, LLC is the latest addition to the boutique dealer network. Based out of Montrose, Colorado, Adrenaline Vans has set a reputation of being one of the top authorities of the adventure van lifestyle. Adrenaline Vans focuses on performance related products and modifications for the adventure van and Class-B market.
Tim Hines, founder of Adrenaline Vans said "The mission of Outside Van to build purpose-built vehicles that bring people closer to nature and Live Beyond fits hand in hand with Adrenaline's mission of helping people Fuel Their Adrenaline by helping create more capable vehicles for exploration and recreation." Hines continued "We are stoked to be able to show customers these beautiful vehicles in person here at our new facility in beautiful Western Colorado!"
Both Van Land and Adrenaline Vans are directly setup to receive production units of Approach and are currently facilitating tours and sales to the public.
For more information on Outside Van's expanding dealer and service network, please visit: https://www.outsidevan.com/model-vans/#storeLocatorAnchor
For more information on Outside Van's Custom and Model offerings, please visit: https://www.outsidevan.com/
Source: https://rvbusiness.com/outside-van-announces-boutique-dealer-network-strategy/