Oceanside RV Resort: Enjoy A Relaxing Stay On The Oregon Coast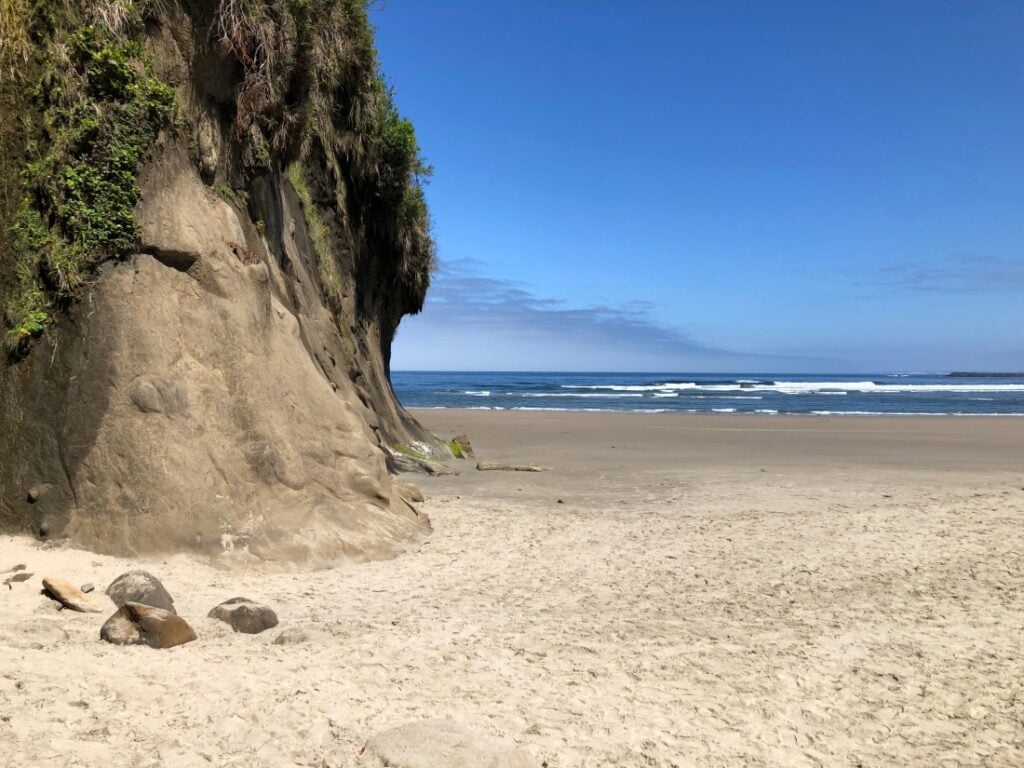 Unwind & Relax at Oceanside RV Resort On The Oregon Coast
Experience RV camping at its best at Oceanside RV Resort on the scenic Oregon Coast. The resort provides spectacular views of the Pacific Ocean, with the sound of crashing waves audible from every site.
A short path links the campground to the beachfront. The surrounding region offers a multitude of activities, and the resort provides a perfect haven to unwind and rejuvenate. You can unwind on the sandy beach or explore the nearby towns, ensuring your ideal vacation is within reach.
Why visit Oceanside RV Resort?
There's an old saying that "there are three things that matter in a property: location, location, location." Oceanside RV Resort and Campground took that to heart when they built their resort on the Oregon Coast.
Mere steps from your site, you can walk on the pet-friendly beach, do some fishing or crabbing, take a relaxing dip in the water, or check out the tide pools. When the day is over, unwind by making s'mores over the fire pit and watching the spectacular sunset.
Beachfront RV campsites
This pet-friendly RV park offers several site options: back-in, premium back-in, pull-through, deluxe pull-through, and premium pull-through. All sites are on levelled gravel pads and include full hookups, Wi-Fi, and cable services. In addition, you will have a fire pit and picnic table, as well as access to nearby bathhouses and laundry rooms.
While all sites are just a short walk to the beach, the premium sites are closest to the beach access path. You also get rewarded for longer stays; you can get 5% off a three-night stay, and any stay of six nights or more earns you a 20% discount.
Cottage rentals
If you're traveling with friends or family who don't have an RV, they can still enjoy their stay at this resort. The campground offers everything from a traditional tent site to a fully furnished premium cottage with a loft that can sleep up to six people.
Whether you want creature comforts like flat-screen televisions with cable included, a fully equipped kitchen, and a private bathroom, or prefer to rough it and sleep in a tent, the resort has you covered.
Additional RV resort amenities
The resort has a clubhouse, a meeting space, and a camp store that stocks camping necessities. You can also purchase propane, firewood, and ice.
The Bistro Deck serves up amazing meals using locally caught seafood. You can burn off lunch by playing a round of golf, shooting some hoops, or exploring hiking trails.
Things to do in Coos Bay, Oregon
Coos Bay is filled with natural beauty and is home to numerous state parks and museums. Watch for migrating whales offshore and witness the ocean's power at high tide. Several fishing charters are available for some deep-sea fishing.
Cape Arago Lighthouse, which sits on Chief's Island, is an often-photographed landmark. Enjoy a walk along the Coos Bay Boardwalk and take in the waterfront. The visitors' center will be more than happy to tell you about all the things to do (and the best places to eat) in the area. If you're feeling lucky, you can stop by Three Rivers Casino.
Be sure to schedule time to visit Shore Acres State Park. It has beautiful gardens and ocean views that will leave you breathless. To see the area from a different perspective, try soaring above the coast in a hot air balloon. Cape Arago State Park offers lots of hiking opportunities.
For a great view of resident seals and sea lions at Simpson Reef, take a short stroll to the park's North Cove. Sunset Bay State Park is a great place for beachcombing, fishing, and whale watching. The area's trail system connects all three parks.
Attractions in North Bend
Surrounded by water on three sides, North Bend is a small community just three miles north of Coos Bay. The town is home to the David Dewett Veterans Memorial and POW/MIA Memorial. There are several bricks inscribed with the names of fallen soldiers. It honors those who gave their lives for this country. The dunes and the McCullough Bridge provide a great backdrop for the memorial.
The Oregon Dunes National Recreation Area is a must-see attraction. It stretches 40 miles along the coast, and dunes can reach 500 feet above sea level due to the winds. Rent an off-highway vehicle (dune buggy) from one of many vendors in the area and experience the thrill of riding the dunes for yourself.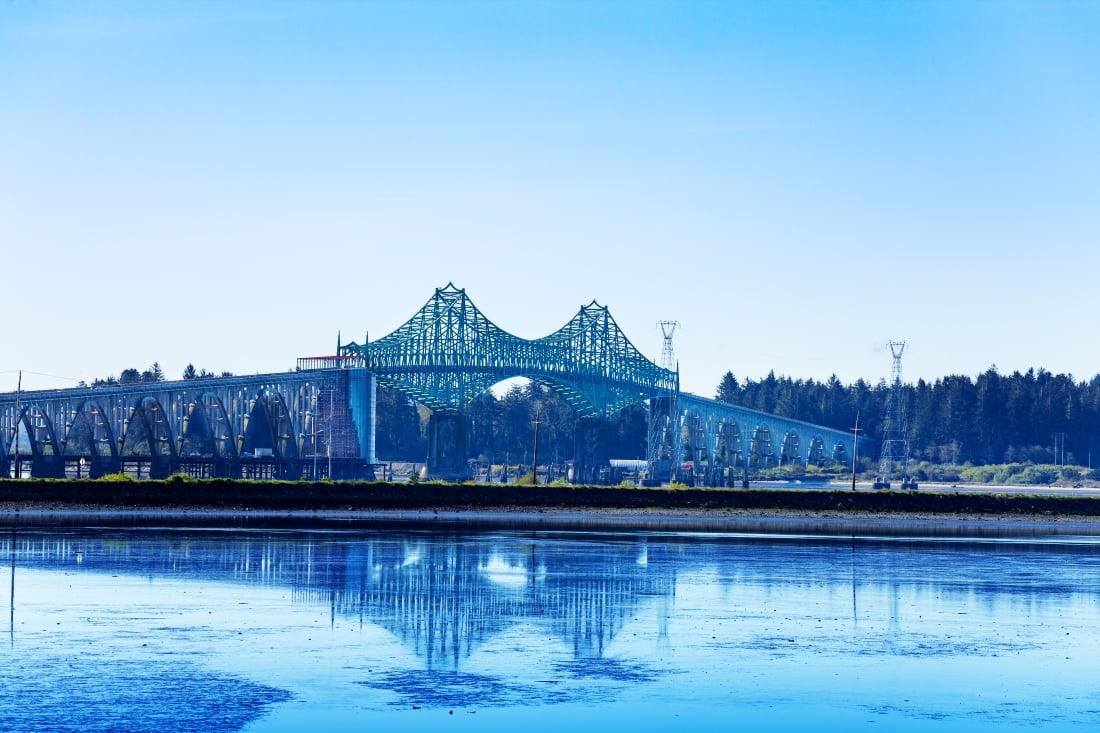 Visit nearby Eugene, Oregon
At just two hours away, Eugene makes a great day trip from the resort. A great way to see the city (home to the University of Oregon) is to participate in one of the scavenger hunts. There are several to choose from, including one featuring zombies.
You can also rent a bike or e-bike and take a self-guided tour of the Willamette River. The Cascades Raptor Center is a great place to see (and learn about) eagles, ravens, hawks, and owls. Spend some time wine tasting at King Estate Winery. The grounds have stunning views of the Willamette Valley.
The town has several museums, including the Jordan Schnitzer Museum of Art, The Museum of Natural and Cultural History, and the Oregon Air and Space Museum. The Eugene Science Center has great hands-on exhibits and a planetarium.
Get RV-safe directions
No matter where you decide to travel, RV LIFE Campgrounds and RV LIFE Trip Wizard will help get you there. RV LIFE Campgrounds is a trusted source of campground and RV park reviews offered by your fellow camping and RV enthusiasts. With its accompanying RV LIFE App, RV LIFE Trip Wizard gets you to your camping destinations utilizing RV-friendly routes customized to your RV and travel preferences.
Been to a campground lately? Don't forget to leave a review! Reviews help other RVers like yourself, and they help the campground. Leave a campground review today!
Related articles:
The post Oceanside RV Resort: Enjoy A Relaxing Stay On The Oregon Coast appeared first on RV LIFE.