National ARVC, CampSite 360 Parner on Virtual Tours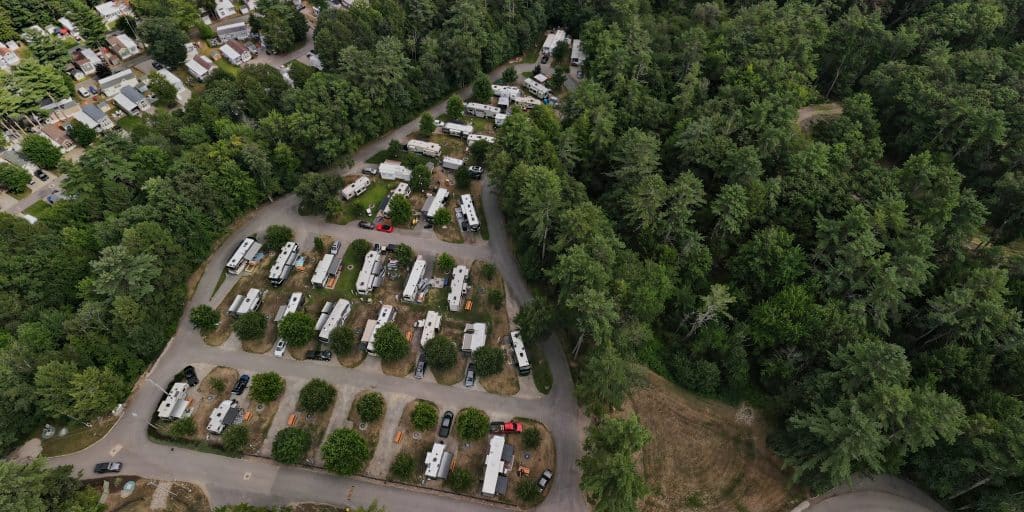 The National Association of RV Parks and Campgrounds (ARVC) announced a new partnership with CampSite 360, a leading provider of immersive virtual tours for businesses in the outdoor hospitality industry. These tours create a more engaging and memorable booking experience and help to better market your park to guests, which in turn increases revenue. National ARVC members will now receive an exclusive 20% discount on CampSite 360's virtual tour services.
CampSite 360's virtual tours are designed to help guests explore parks before they arrive, providing a 360-degree view of the park, the sites, and the amenities. The tours are an effective way to showcase the beauty and unique features of a park, making it easier for potential guests to make informed decisions about where they want to stay. These virtual tours are linked to your business' website, making booking a breeze. They will also be featured on National ARVC member parks GoCampingAmerica profiles.
"We are thrilled to partner with the National Association of RV Parks and Campgrounds," TJ Ammond, founder and owner of Campsite 360 said. "Our goal is to help their members drive revenue by providing an immersive and interactive online experience to potential guests. With our virtual tours and interactive maps, visitors can explore and get a feel for the park before they even arrive."
Along with virtual tours, CampSite360 offers digital mapping solutions that allow park owners and managers to create and run detailed and interactive maps of their facilities that their customers can utilize. The maps can be embedded into your business' website allowing a direct, immersive experience for customers. This helps guests to find their way around the park and locate where they are staying along with amenities like bathrooms, stores and offices.
"From start to finish, our project was handled professionally and on time. We are delighted with the outcome of our virtual tour", states Mandi Cote, Manager, Old Orchard Beach Campground. "We can direct [guests] to our website and the tour to show them exactly what the site looks like. Guests appreciate seeing sites and looking at the campground before reserving. We highly recommend CampSite 360 to anyone looking to offer a tour of their campground."
TJ and Jennifer Ammond started CampSite 360 in 2020 due to frustrations from the lack of reliable information about campsites. They bought a 360° camera and started filming campgrounds to help campers make informed decisions and enable owners to better market their parks. This evolved into CampSite 360, where they travel full-time to create virtual tours for parks, helping them attract more guests and increase revenue.
With the growing interest in virtual tours and remote experiences, this partnership with CampSite 360 offers a valuable tool for National ARVC members to showcase their parks to potential guests from anywhere. National ARVC members are encouraged to take advantage of this exclusive member discount utilizing Camp360's expertise in creating valuable marketing assets for your business, which in turn increases your revenue.
For more information and to access your National ARVC member discount arvc.org/member-discounts.
About National Association of RV Parks and Campgrounds (ARVC)
National ARVC, a leader in the outdoor hospitality industry, is the only national association dedicated to representing the interests and needs of private RV parks and campgrounds across North America. We are deeply committed to providing our more than 3,000 members exclusive access to continuing professional development, networking, business and marketing tools, member-only benefits and discounts, and advocacy at the local, state and national levels. For more information about National ARVC, visit our website at www.arvc.org.
About CampSite 360:
CampSite 360 is a leading provider of virtual tours for campgrounds and RV parks. Their innovative platform helps parks showcase their amenities and experiences to potential guests in a unique and engaging way. Founded in 2020, CampSite 360 has quickly become a trusted tool for parks across the United States. For more information, visit https://campsite360.com/.
Source: https://rvbusiness.com/national-arvc-campsite-360-parner-on-virtual-tours/