Massive Pile of Fast Fashion Clothes in Atacama Desert Seen From Space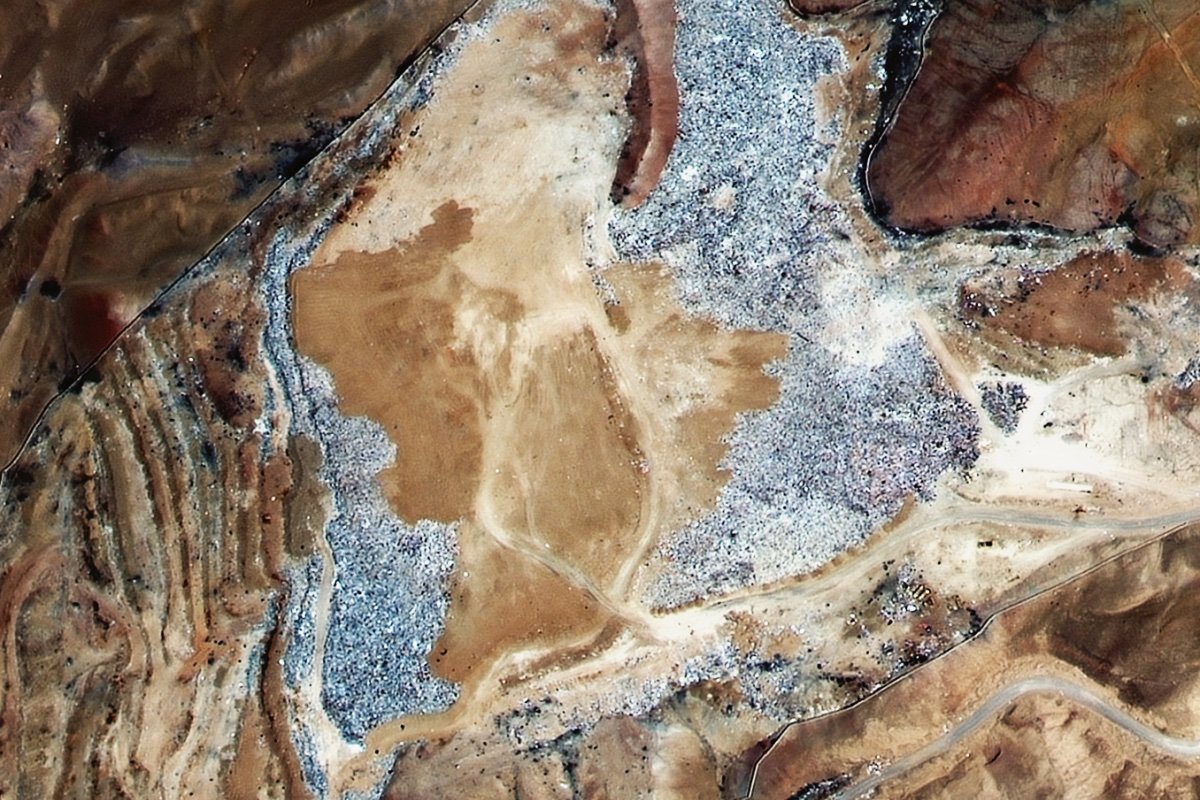 Chile's Atacama Desert, covering more than 40,000 miles, is one of the driest places on Earth. It's so dry, in fact, that it's often compared to the planet Mars and described by just how desolate it is. However, what was recently discovered to exist there is concerning.
Recently published images taken by a satellite in space show mounds of clothing surrounding an area within the desert. According to reports, the Atacama has quickly become a dumping ground for inexpensive, stylish clothes known as "fast fashion."
According to a 2021 Al Jazeera report, Chile has become a hub for second-hand and unsold clothing. The country receives approximately 59,000 tons each year for distribution to other South American and Latin countries, but about 39,000 tons cannot be sold and end up in dumps in the desert.
In a recent report, the United Nations explained that although fast fashion has only been around for about a decade, it has resulted in people buying "60 percent more clothes and wearing them for half as long" than the years before. And because the trend is by design inexpensive, manufacturers often use cheaper and environmentally dangerous materials while also exploiting workers.
Source: https://outdoors.com/satellite-image-shows-massive-pile-of-clothes-in-atacama-desert/