Customer relations management software provider Everlogic is teaming with business text messaging vendor Kennect are hosting a webinar to examine the benefits RV dealerships can realize from their services.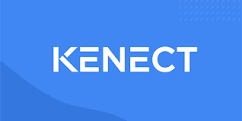 The webinar will include information on the following:
Contacts Sync: Sync your contacts from EverLogic to KENECT (nightly)
Post Conversation Histories Inside of EverLogic: Text messages sent from KENECT will post into the EverLogic customer record (real-time). Also you can see conversation histories inside EverLogic including date & time stamp.
Automatic Lead Forwarding: Capture all inbound leads and automatically forward them directly to your EverLogic via ADF/XML email. Leads will contain First Name, Last Name, Mobile Phone Number, the Customer Message and the URL if they are coming from your website.
Kenect Texting from within the EverLogic system: Kenect messages can be sent from within the EverLogic system.
Automated Messages including Review Requests and Surveys: Sales Event Trigger based on "Contract Close Date".
Click here to register.
Source: https://rvbusiness.com/kenect-everlogic-host-webinar-to-tout-dealership-benefits/