Everything You Need to Know to Buy and Build a Small Cabin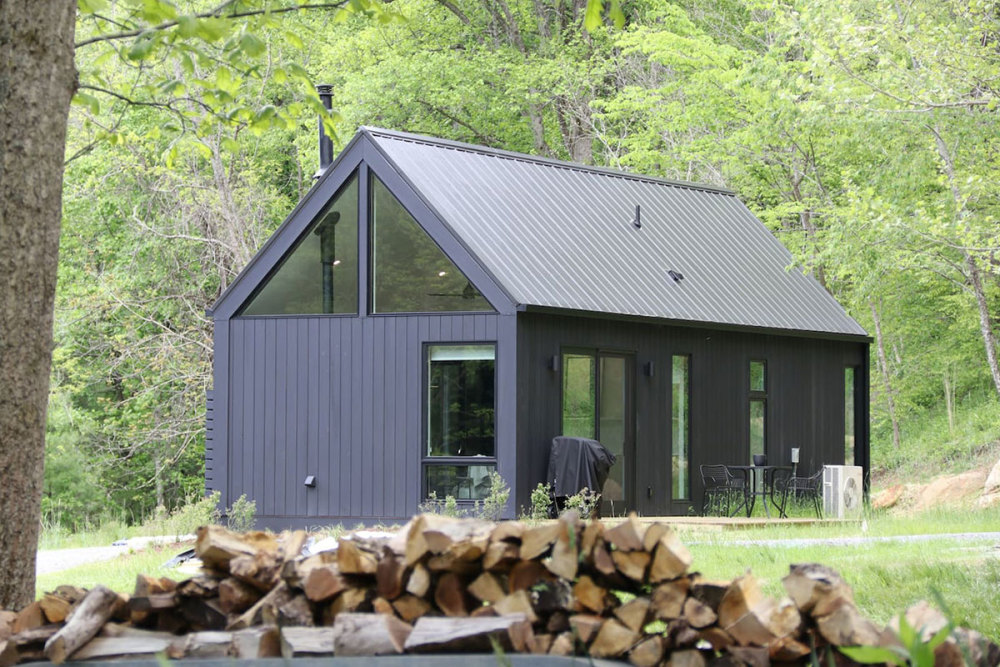 Three Ways to Build a Small Cabin
A smaller cabin can be as extravagant or pared back as you want, but first you'll have to decide how to build the space that will eventually be replete with amenities, a cozy wood stove or mid-century mod fireplace (or go big and add a hot tub!) and whatever else you want to add for that personal touch that makes it feel like home.
There are three ways to do this:
Purchase small cabin floor plans
Buy a prefab cabin kit from a manufacturer
Build your cabin house from the ground up
How to decide which small cabin construction method is best for you
The difference between small cabin plans and a prefab cabin kit is that a prefab—short for "prefabricated"—refers to a structure that has been designed and manufactured off site at a factory, which then gets delivered to the building site. It's a broad term that covers everything from log cabin kits to cottages to modular cabins that are easily scalable if you need to add more bedrooms or increase the floor plan (think: adding a covered porch or loft area).
A set of small cabin floor plans, just like a house plan, only gives you the blueprint with detailed instructions to guide hired building professionals on how to build the structure. However, you'll have to source the materials and hire workers yourself, which will take time and money.
If you don't have the skills, experience, a licensed architect, general contractor, and construction crew to build a small cabin, purchasing cabin plans or a prefab cabin kit is a good option. But if you don't mind taking on a project and want to have complete creative control over the project, starting from scratch is the best way forward.
None of the three building methods are significantly cheaper or more expensive. It all depends on the build, budget, and what resources you have available that will ultimately decide the best way to bring your dream cabin to life.