ET Quality RV Announces 2nd Location in California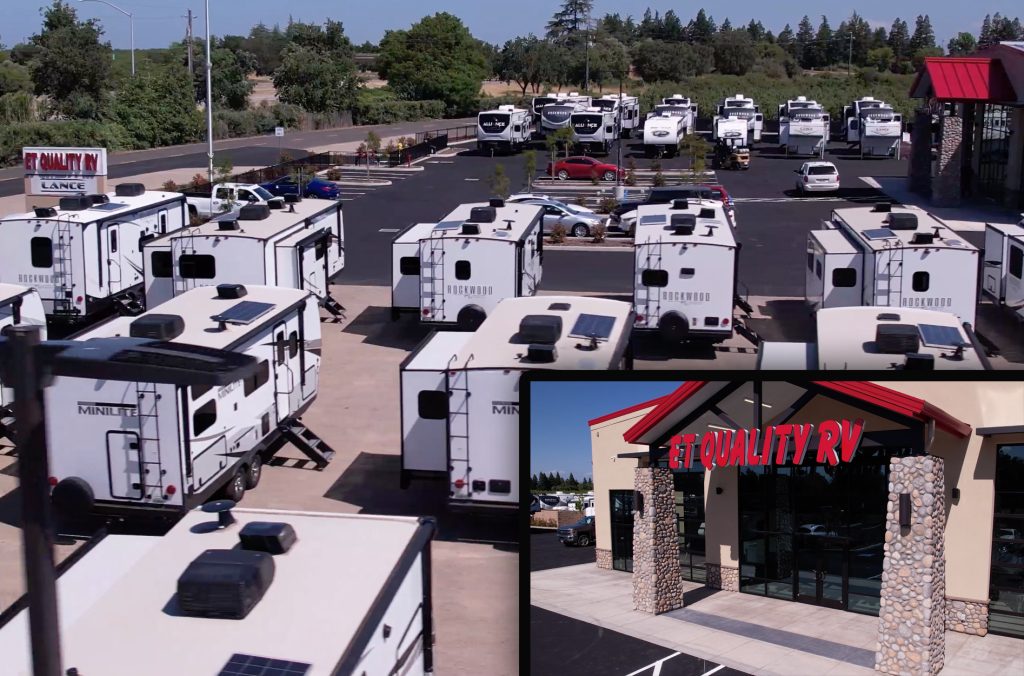 YUBA CITY, Calif. – Known in Northern California for over 30 years as the RV dealership with excellent service and a wide selection of travel trailers, ET Quality RV has added a second location at 3867 East Onstott Rd., Yuba City, Calif., just off of Highway 99 and less than an hour north of Sacramento.
With over 300 RV's on 18 acres, customers can choose from a wide assortment of travel trailers and 5th wheels. A grand opening is slated for May 20th, 2023 that will feature a special presentation of one of the newest models of travel trailers, Enduro by Lance Campers; this trailer is built for the outdoors enthusiast. Several other manufacturers include Cherokee, Rockwood, and Alliance. Manufacturer representatives will be present to meet with customers and available to help them decide which RV best meets their camping needs.
"As an RV enthusiast myself, I enjoy taking our family on road trips to see this beautiful country, so I know how important it is to be treated like family when buying an RV or getting repairs done right the first time", said Emilio Toche, president of ET Quality RV.
ET Quality RV is known for their family style of care. With 14 service bays, the dealership is staffed with master technicians, ensuring to keep your RV on the road.
For more information, call (530) 755-4036 or visit their website at www.etqualityrv.com
Source: https://rvbusiness.com/et-quality-rv-announces-2nd-location-in-california/