Eberspaecher Intros Breezonic AC System with Heat Pump – RVBusiness – Breaking RV Industry News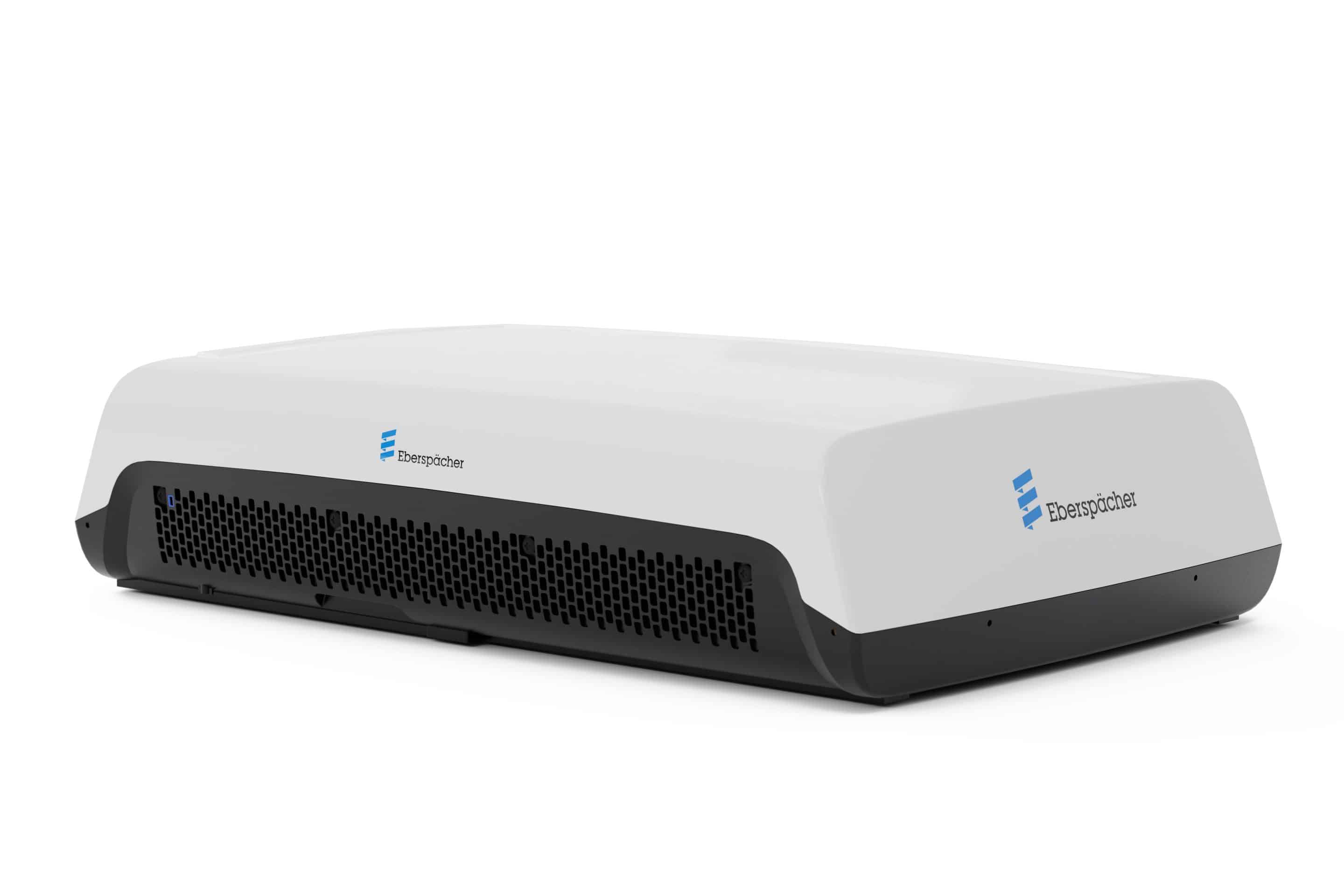 The powerful Breezonic air-conditioning system ensures comfortable temperatures in recreational vehicles and camper vans at all times. It combines cooling and heating by means of a heat pump function with reversible circulation. Eberspaecher has opted for the R32 refrigerant to operate the system, which is becoming increasingly popular in Europe. Not only is it more efficient, but with 68 percent lower global warming potential (GWP) it is much more climate-friendly than standard R410A. The speed-controlled compressor offers quiet operation and low energy consumption. A smooth start-up avoids high current spikes and prevents the power supply from overloading. A choice of digital interfaces inside the unit – CI-Bus, RV-C, or BLE – means that it can be integrated into various onboard management systems. The product family will be available from series production starting at the beginning of 2024.
Two versions for individual requirements
Two models serve different comfort needs and live up to the familiar high standards of Eberspaecher. With 2.5 kW of cooling and 2.2 kW of heating output, the Breezonic 2500 is ideal for use in a Mediterranean climate and with medium-sized vehicles. For hot regions and large internal spaces, the Breezonic 3500 offers 3.5 kW of cooling and 3.2 kw of heat output. Both versions feature a flat, aerodynamic design with an installation height of 25 cm. Eberspaecher plans to extend the product family to include further models in the future.
User-friendly operating elements and functions
A series of options are designed to meet every user's needs. The touch panel integrated into the surface can be used for control on the unit itself. In addition, the Breezonic product family has an optional remote control and an associated Bluetooth app that allow control from virtually anywhere. Night mode ensures quiet operation for a peaceful night's sleep, while eco mode optimizes power consumption still further. The function for dehumidifying the internal space lowers the air humidity and thus ensures that the inside climate is comfortable. Various fan settings are used to adjust the speed of the fan to personal preferences.
Source: https://rvbusiness.com/eberspaecher-intros-breezonic-ac-system-with-heat-pump/