Crews Are Working to Reopen Death Valley Roadways with About 400 People Trapped Inside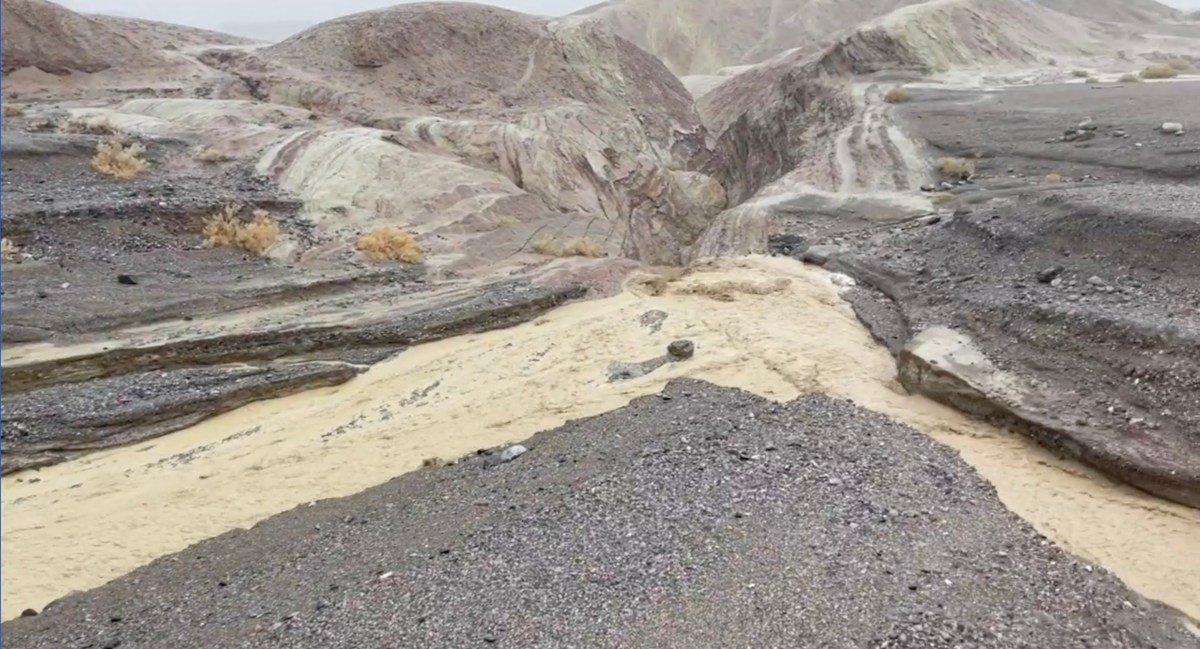 About 400 people are trapped inside the interior of Death Valley National Park after days of heavy rainfall. The park confirmed the number through a press release, and it includes residents, visitors, and employees sheltering in place and waiting for roads to clear.
The remnants of Hurricane Hilary washed out several roadways. Crews from the National Park Service (NPS) and California's Department of Transportation are now working to clear CA-190.
Most people inside Death Valley are at Furnace Creek, Stovepipe Wells, and Panamint Springs. All three spots are small towns and popular places for tourists to stay when visiting Death Valley.
The NPS spent part of yesterday patrolling the area to find anyone who may be stranded inside the park and away from resources.
The park, which has set new heat records this year, is believed to have had unprecedented rainfall over the weekend. That includes as much as 2.2 inches of rain at Furnace Creek, which is usually the entire amount of rain seen in a year. Experts are working to confirm these numbers.
It's not known when the park will reopen to the public.
Source: https://outdoors.com/crews-are-working-to-reopen-death-valley-roadways-with-about-400-people-trapped-inside/