Country Roads RV Plans to Attend the N.C. RV Dealer Show – RVBusiness – Breaking RV Industry News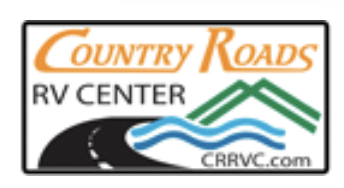 RALEIGH, N.C. – The founders of Country Roads RV Center are pleased to announce that they will attend the Progressive NCRVDA Show in Raleigh, North Carolina. The event, which will take place from Aug. 24-27, will be held at the State Fairgrounds at 4285 Trinity Road in Raleigh.
To learn more about the show, visit https://www.crrvc.com/embark-on-an-adventure-with-country-roads-rv-center-at-the-unmissable-ncrvda-raleigh-rv-show-sale/.
As a company spokesperson noted, Country Roads RV Center has been a proud and active member of the North Carolina RV Dealers' Association for some time.
"We're not just members — we're a family of adventurers, ready to make new connections and reignite our bond with our valued customers," the spokesperson noted, adding that the exhibit will feature everything from classic travel trailers to dynamic sport utility RVs and more.
"Our seasoned crew will be your guide, answering questions on technical specs, financing paths and exclusive incentives that redefine the RV journey."
The show will be open to the public from 10 a.m. to 7 p.m. Thursday to Saturday, and from 10 a.m. to 4 p.m. Sunday. Daily ticket prices are $9 for adults 13+ if purchased online, or $10 at the door; $8 for senior citizens 60+ and active and retired military and first responder personnel with ID; and kids 12 and under get in free.
People who are unable to attend the show in Raleigh can mark their calendars for Country Roads RV Center's upcoming shows, including the CLT Fall Show (Sept. 14-17), Greensboro (Jan. 4-7), Charlotte (Jan. 26-29) and Raleigh (Feb. 16-19).
Source: https://rvbusiness.com/country-roads-rv-plans-to-attend-the-n-c-rv-dealer-show/