Blue Compass RV Completes Brand Rollout in S.C., Georgia – RVBusiness – Breaking RV Industry News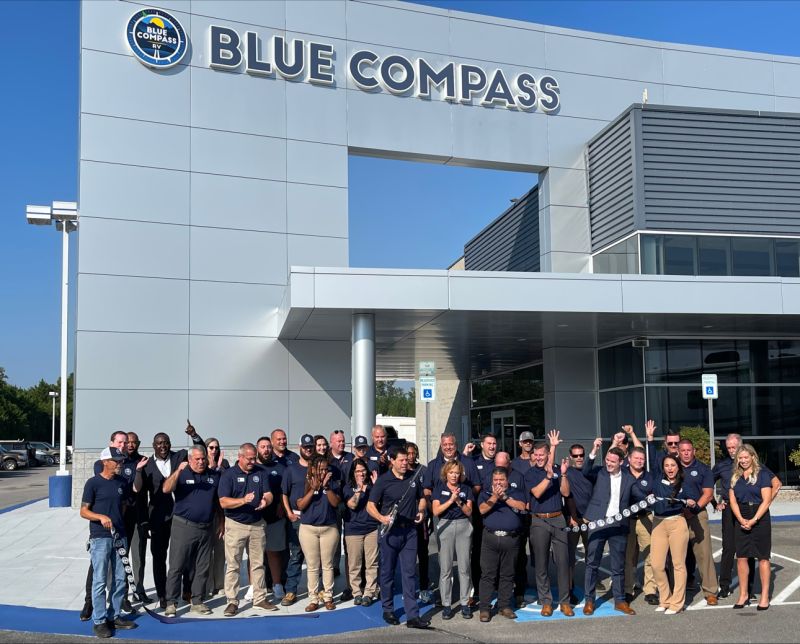 FORT LAUDERDALE, Fla. – Blue Compass RV announced completion of the brand rollout for five stores in South Carolina and three stores in Georgia. Blue Compass RV was rolled out as a new RV retail brand across major RV markets in the southeast including North Atlanta, Spartanburg-Greenville, Byron-Macon, Charleston, Columbia, Duncan, Myrtle Beach, North Myrtle Beach, and Ringgold-Chattanooga.
"We are thrilled to have completed the Blue Compass RV brand rollout in both South Carolina and Georgia with multiple markets in the top 100 BTAs in the US," said Blue Compass RV Founder, CEO and President Jon Ferrando. "South Carolina and Georgia are home to many passionate RVers, and we look forward to continuing to provide world class service for these customers under our new inspiring retail brand."
This updated branding in each dealership consists of the new blue-hued logo, featuring a sun-drenched landscape of mountains accessible by a road of possibilities – best seen through a vehicle purchased at a Blue Compass RV location. As consumers head to these locations, they will be treated to new signage, both in the facility and on the property, as well as an elevated experience that directly reflects the Blue Compass RV brand.
To learn more about Blue Compass RV, please visit: https://www.bluecompassrv.com.
The below dealerships have received a full rebrand in South Carolina and Georgia:
John's RV is now Blue Compass RV Columbia
Sonny's RV is now Blue Compass RV Spartanburg
RV One Superstores is now Blue Compass RV Charleston
RV One Superstores is now Blue Compass RV Myrtle Beach
RV Outlet USA is now Blue Compass RV North Myrtle Beach
Mid-State RV is now Blue Compass RV Byron-Macon
Northgate is now Blue Compass RV Ringgold- Chattanooga
RV One Superstores is now Blue Compass RV North Atlanta
About Blue Compass RV
Blue Compass RV is the fastest growing RV retail company in the United States with a mission to provide an exceptional sales, service and RV ownership experience for its customers. Blue Compass RV has over 100 RV stores in 33 states. Blue Compass RV is led by Jon Ferrando, founder, chief executive officer and president. Ferrando was instrumental in building America's largest automotive retailer from start-up to over $20 billion in revenue. Blue Compass RV's leadership team has over 300 years of automotive and RV retail industry experience.
Source: https://rvbusiness.com/blue-compass-rv-completes-brand-rollout-in-s-c-georgia/