Black Friday Forward-Facing Sonar Deals: Livescope, ActiveTarget, and Mega Live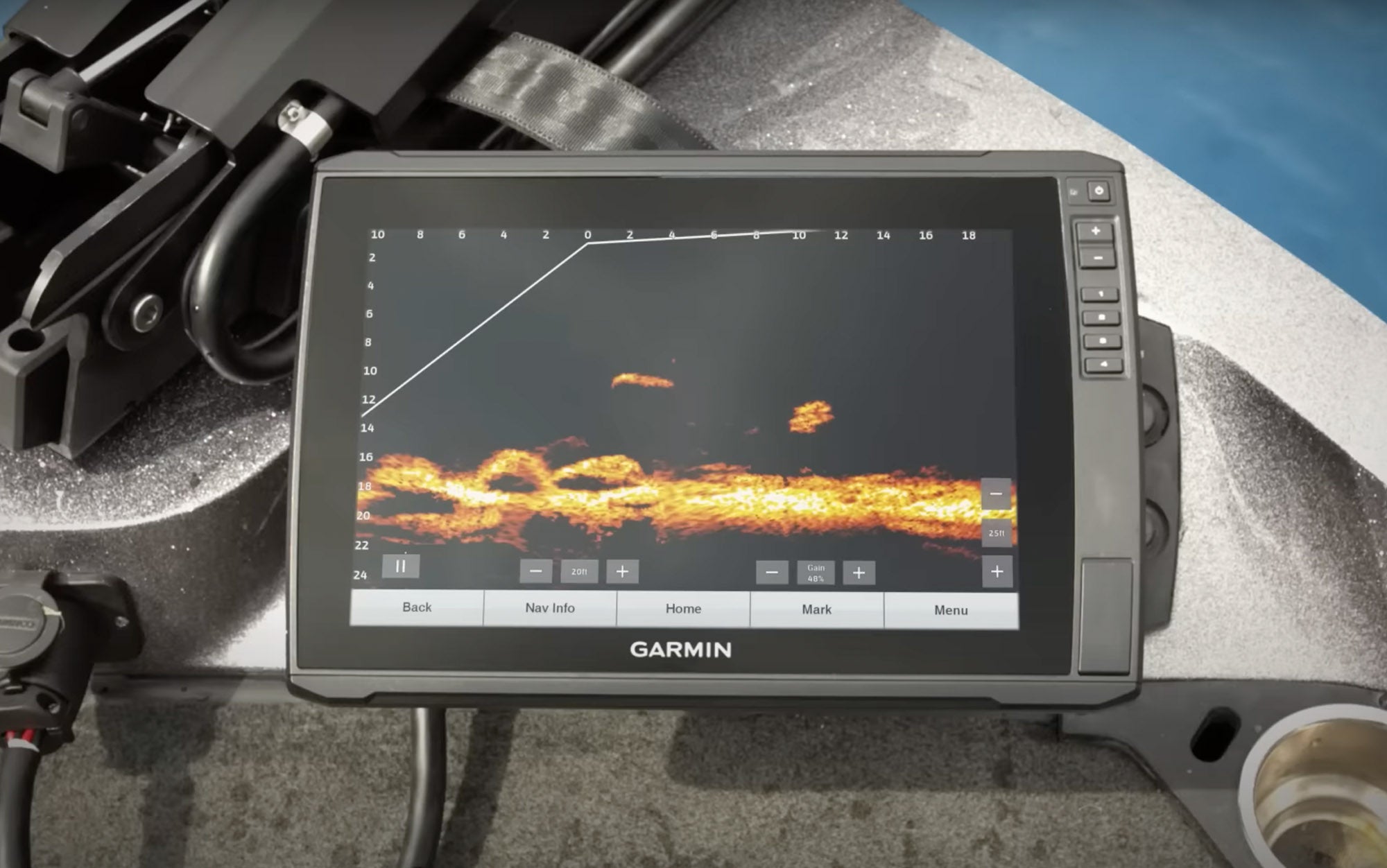 We may earn revenue from the products available on this page and participate in affiliate programs. Learn More ›
Forward facing sonar is becoming as common as Senkos and, luckily, that means the technology is becoming slightly more affordable—especially on Black Friday. Here are some great deals on the top forward facing sonar units:
Garmin Livescope Black Friday Deals
Save $500 on a Garmin Panoptix LiveScope Transducer System
15% off Livescope and accessories at Tackle Direct using code: 26YEARS
Save $600 on Garmin ECHOMAP UHD 73cv Fish Finder/Chartplotter Combo with Panoptix PS22 Transducer Ice-Fishing Bundle
Save 15% on a Garmin ECHOMAP Ultra 10 Chartplotter/Fish Finder Combo
Lowrance ActiveTarget Deals
Save $650 on a Lowrance ActiveTarget Live Sonar Transducer
The Lowrance ActiveTarget Transducer is on sale for $900 at Amazon
Save $1450 on a Lowrance HDS LIVE 12 Fish Finder/Chartplotter – HDS-12 Live Amer XD AI 3-in-1
Save $1100 on a Lowrance HDS LIVE 9 Fish Finder/Chartplotter – Amer XD AI 3-in-1
Save $450 on a Lowrance Explorer ActiveTarget Live Sonar Ice Kit
Save 25% on a Lowrance Elite FS 9 Fish Finder/Chartplotter Combo
Humminbird Mega Live Deals
Save $500 on a Humminbird MEGA Live Imaging Transducer
Save 37% on a Humminbird HELIX 9 CHIRP GPS G4N Fish Finder/Chartplotter
The post Black Friday Forward-Facing Sonar Deals: Livescope, ActiveTarget, and Mega Live appeared first on Outdoor Life.
Articles may contain affiliate links which enable us to share in the revenue of any purchases made.
Source: https://www.outdoorlife.com/gear/black-friday-2023-forward-facing-sonar-deals-livescope-activetarget-and-mega-live/