Best Backpacks Under $100

It's a common notion that you have to spend a lot of money to get outdoors. After all, there is a ton of fancy gear on the market, but our advice is to always start on the cheap. If you fall in love with it, you can always upgrade later.
Backpacks are a perfect example. It's easy to fall in love with the top of the line expedition packs, but let's be honest, you don't need one to head out for a few days of fun. With $100 or less you can equip yourself with a solid backpack that won't fail you mid-hike. Though, even if you are looking for an entry level model, there are features you won't want to sacrifice, even in a cheaper pack.
Here are the best backpacks under $100 for 2023.
---
The Teton Sports Explorer tops our list as one of the best backpacks under $100. It has all of the features you'd expect to find in a more expensive pack, and the price is right. At 65L, it's enough for 3-5 day trips and has plenty of storage pockets for easy access to the things you'll need on the trail. There is a separate sleeping bag compartment on the bottom that essentially acts as a stuff sack. The multi-position torso adjustment makes it an excellent choice for younger hikers, as they can adjust the pack when they get older. It also has an integrated rainfly and tons of gear ties for small items you use throughout the day.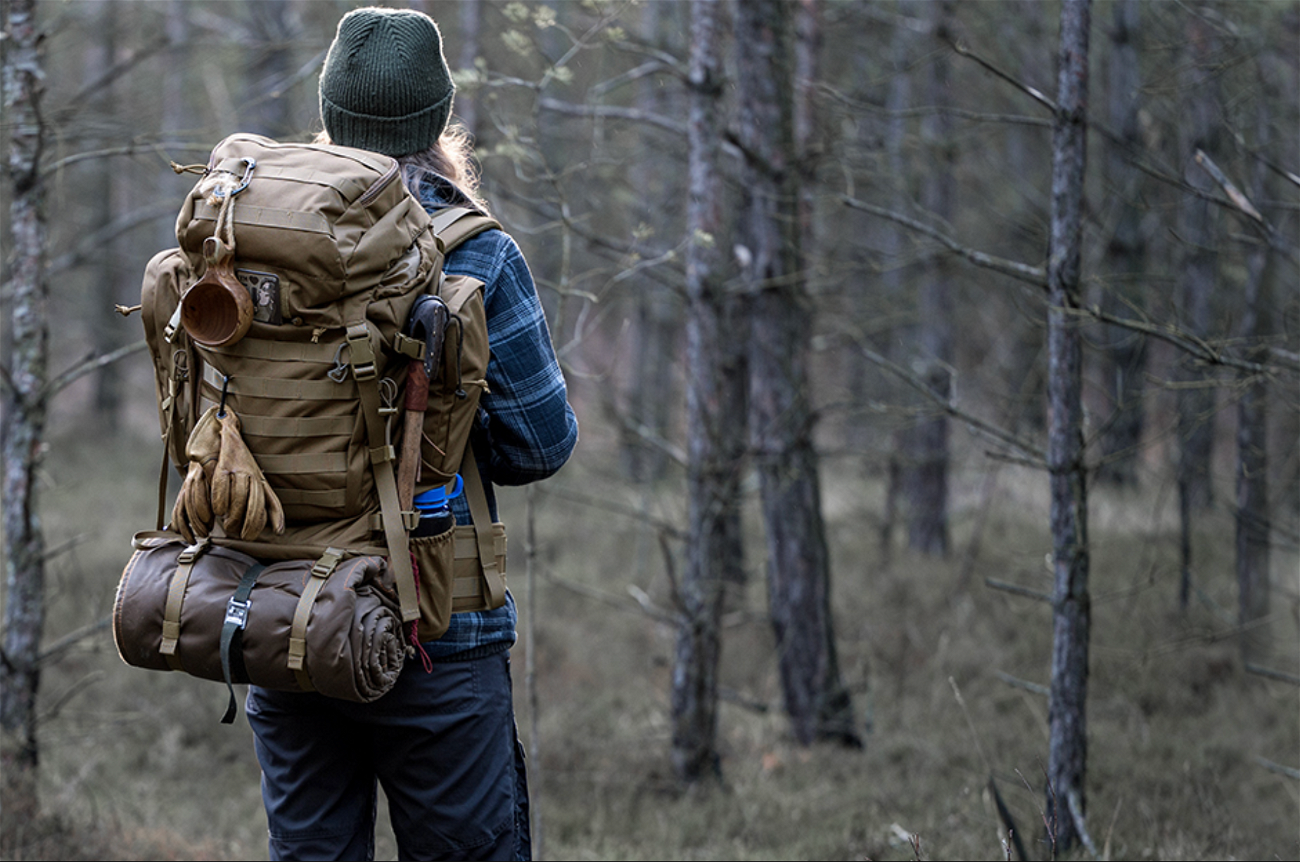 The Mardingtop Molle Backpack has a sharp tactical look that we like. It's a 60L pack, which is plenty for a few nights in the woods. There's a patch on top that allows you to customize the look, and there are plenty of tactical pouches for gear. You can tell by now that we like pouches on the outside of a pack. Digging for gear at the bottom of a backpack is annoying. There's an integrated rainfly, and a hydration compartment, which is convenient on longer hikes. The front zipper pocket is particularly roomy and will come in handy for snacks and gear throughout the day.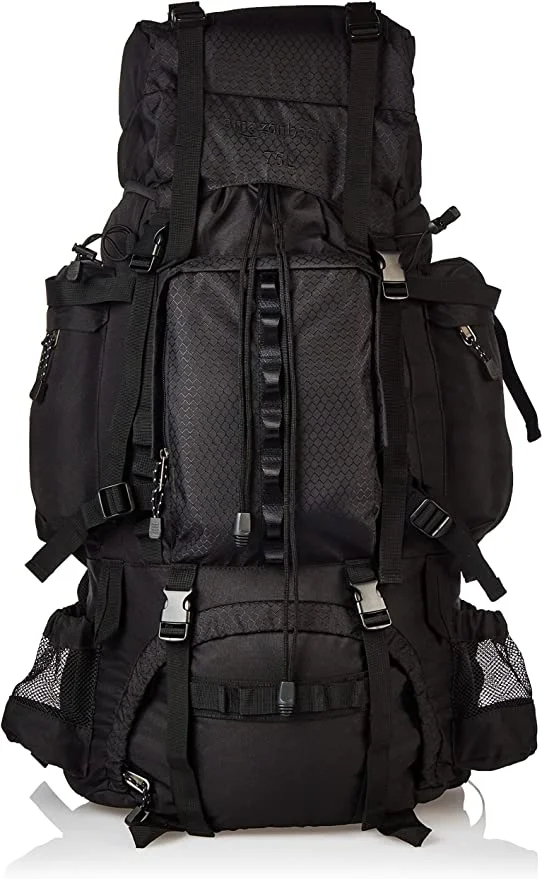 You might be thinking, "Really? An AmazonBasics backpack?"
Yep, really.
We've had nothing but good experiences with the AmazonBasics line, and this pack is a great deal at under $80. The features at this price are solid: back length adjustment, large storage pockets, an integrated rainfly, and an extension collar for an extra 5L of space. If you carry a LOT of weight (50+ lbs) on your trips, there might be better bags on the list for you – but for lighter overnight trips, this basic pack will suit you just fine.
---