9 Books To Inspire Your Summer Adventures
If you're looking for a good summer read to get your heart rate up and inspire some exhilarating adventures of your own, look no further than these beloved adventure and nature books.
This post contains affiliate links. Outdoors.com may earn a commission when you make a purchase through these links. Thank you for your support.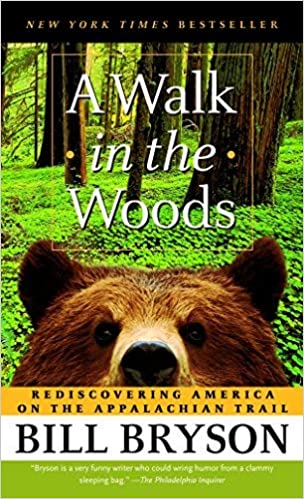 Bryson's humorous tale of walking the Appalachian Trail with an unprepared friend is full of misadventure, odd strangers, bad weather, and the ever-present fear of bears. If you've already read this one and want more of Bryson's wit, his books about walking around England, Notes from a Small Island and The Road to Little Dribbling, are even funnier. Also great: In a Sunburned Country, on road tripping around Australia, and I'm a Stranger Here Myself, in which Bryson, an American who moved to England as a young adult and then later moved back to New Hampshire with his family, writes about the oddities of American life with refreshing perspective.
Braiding Sweetgrass: Indigenous Wisdom, Scientific Knowledge, and the Teachings of Plants, by Robin Wall Kimmerer
Braiding Sweetgrass, which enjoyed a long run on bestseller lists, is a close look at what we can learn about sustainable living from indigenous ways of life. Kimmerer is a Potawatomi professor and her book explores how we can be better listeners to nature, and build healthier, more reciprocal relationships with the environment.
If you haven't read the book, you've probably at least heard of the movie. It's not easy for a major motion picture starring Reese Witherspoon to go unnoticed. Wild is Strayed's tale of trekking the Pacific Crest Trail while young, unprepared, and heartbroken over a divorce and the death of her beloved mother. Far more introspective than most of the other books on this list, Wild is a roller coaster of an emotional journey with the most stunning scenery you could hope for when healing a broken heart.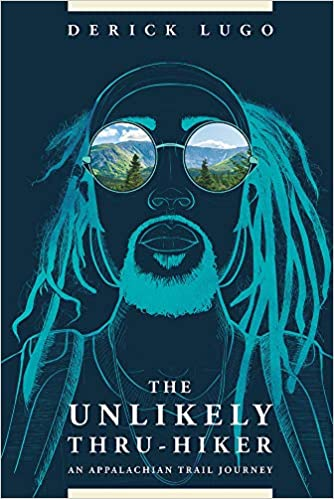 Lugo, a New Yorker and comedian, had never been camping before he flew to Georgia, took a taxi to the start of the Appalachian Trail, and simply started hiking. Before long, he earns the trail name "Mr. Fabulous," and finds himself becoming an ambassador for 2,192 miles of trail he never thought he'd hike.
Sometimes referred to as the German Bill Bryson, Kerkeling is a comedian who needs to take better care of his health. So, he walks the Camino de Santiago—which no one expects him to do. I'm Off Then is a humorous account, told through daily journal entries, of what it's like to be a pilgrim on one of the world's most famous trails.
Davidson has a unique goal: she wants to cross Australia, by camel. But first, she has to train them. Tracks is an incredible journey of setbacks and perseverance as Davidson prepares a team of unexpectedly fragile animals and picks her way across the sunburned desert.
Liptrot grew up in the remote Orkney Islands, in far northern Scotland. Desperate for a bigger life, she moves to London in her 20s and falls into a party-heavy lifestyle that ruins relationships and doesn't bring her happiness. So, after completing a rehab program in London, she goes in reverse: she moves back home for a different sort of adventure. In Orkney and even further north, on a small island where she rents a cottage from a conservation organization that had hired her to count birds for research, she recovers from addiction and heartbreak in the company of seals, good neighbors who take her on shockingly cold winter swims, and the Northern Lights. The Outrun will soon be made into a movie starring Saoirse Ronan.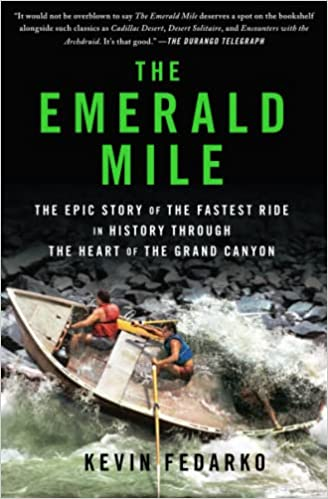 In 1983, a legendary flood provided a unique opportunity for savvy rafter Kenton Grua: powerful currents on the Colorado River could propel a boat through the Grand Canyon faster than ever before. Fedarko's book tells the true story of Grua's harrowing and record-breaking trip.
Coasting, by Elise DowningNot long after she set out to run 5,000 miles around the whole coast of Britain, Downing wonders what on Earth she's gotten herself into. It rains in Britain, like, a lot, and running with a backpack isn't exactly, well, a walk in the park. But over the course of her journey, as Downing battles serious (and relatable) imposter syndrome, she starts to learn something about herself and what it means to ask for and accept help from other people.
Source: https://outdoors.com/books-to-inspire-summer-adventures/